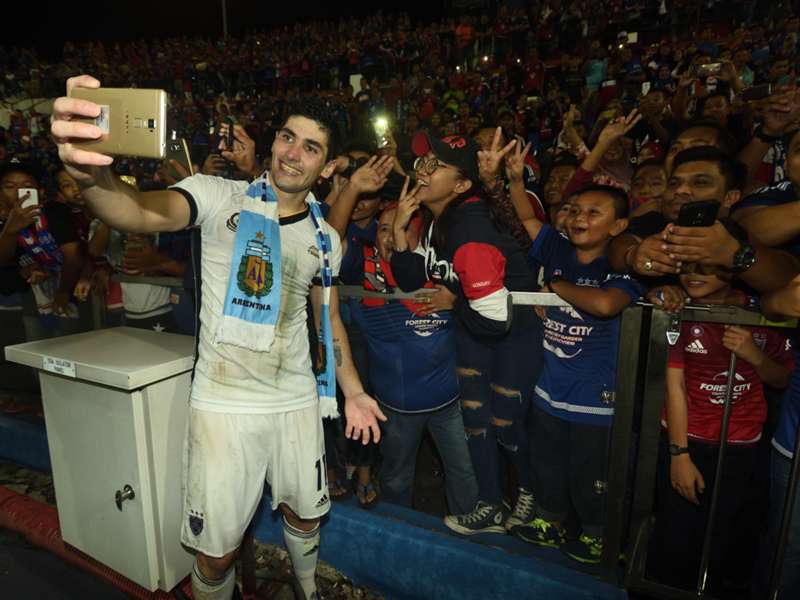 ---
BY OOI KIN FAI Follow on Twitter
---
Johor Darul Ta'zim (JDT) completed their record breaking season yesterday with a 2-1 win over Selangor in the final Super League match of 2016. In doing so, they have not only secured their third successive Super League titles but have also won it by virtue of being unbeaten. Read on to see whose achievements that JDT have matched.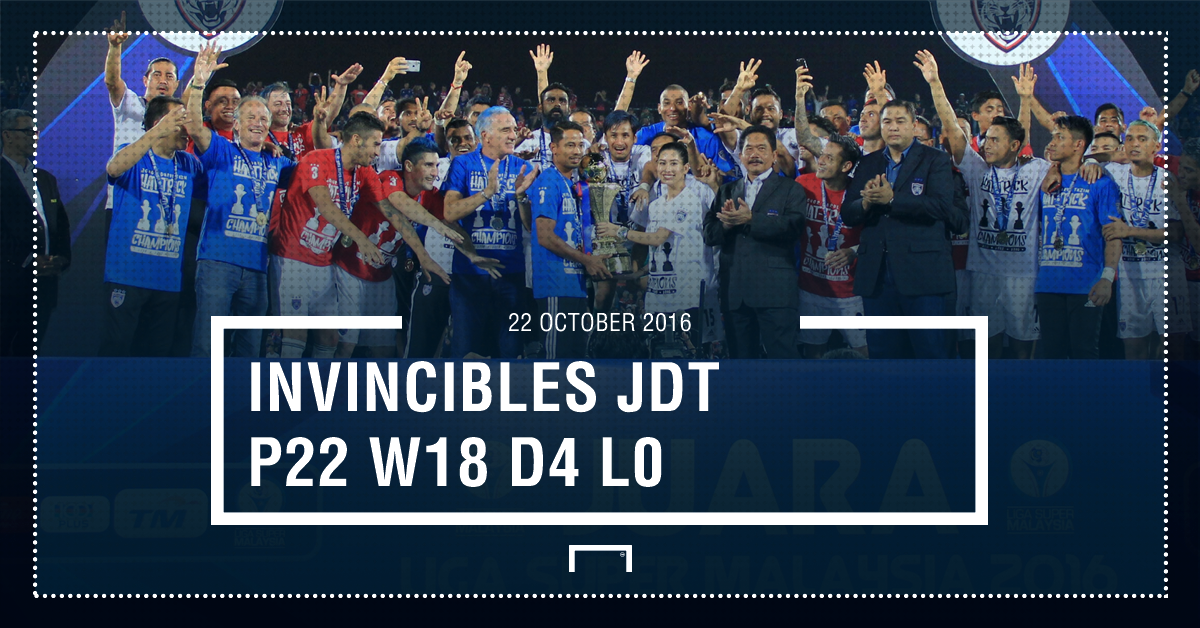 15 points separates JDT from second-place, Felda United. Led by Argentine coach, Mario Gomez, The Southern Tigers have certainly romp home to the Super League title this year. The addition of Juan Martin Lucero enhanced the firepower that JDT already possessed. Safiq Rahim continues to man the engine room while Jorge Pereyra Diaz finished the campaign as the league's top scorer with 18 goals. The ever-present backline of Marcos Antonio, Aidil Zafuan, Fazly Mazlan and S. Kunanlan provided the bedrock for JDT in their pursuit of glory.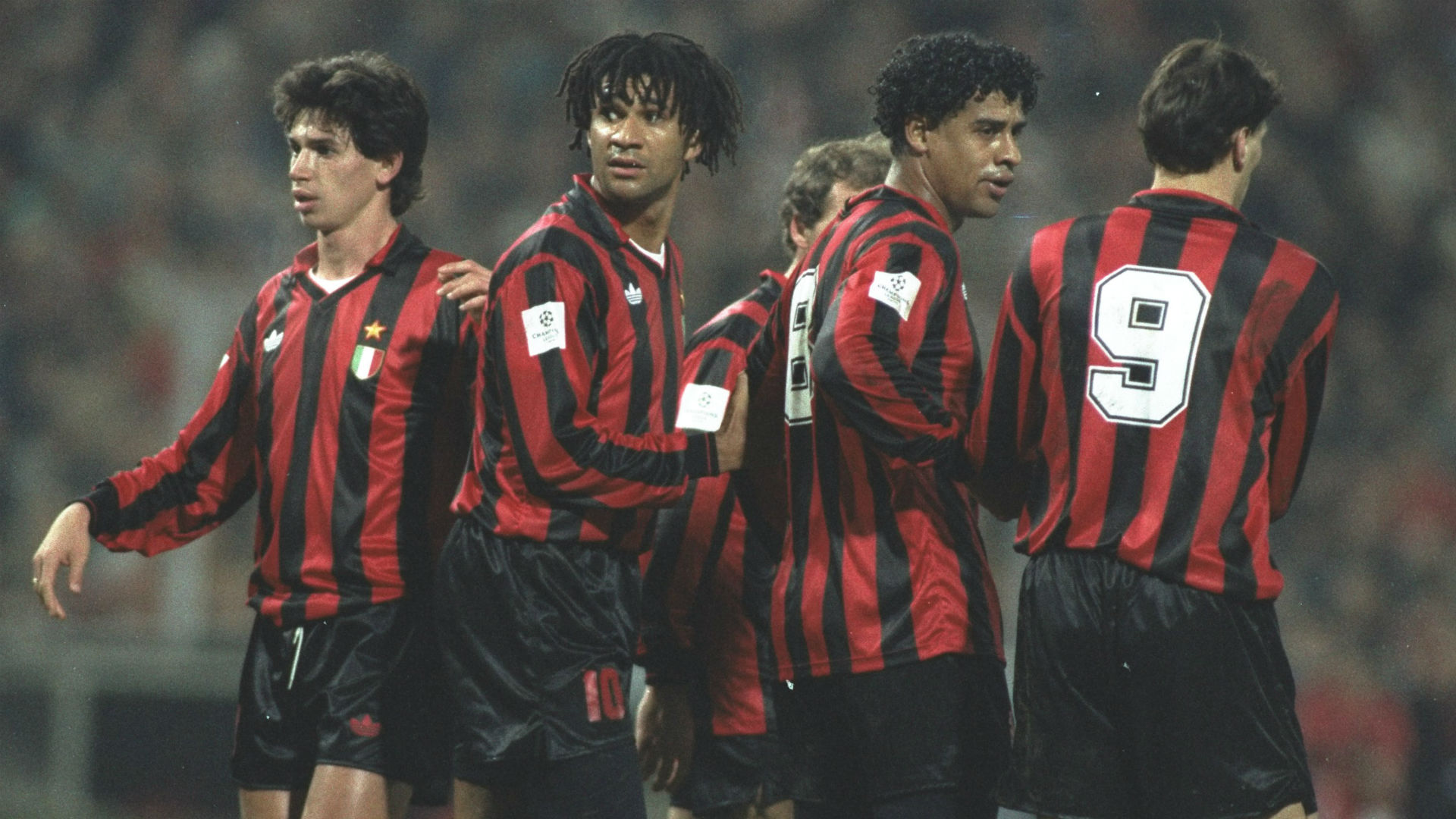 In the 1991-92 season of Italy's Serie A, AC Milan went through the entire league season undefeated to emerge as champions. Their squad read like a who's who in world football at that time with names rolling off the tongue. Marco Van Basten, Ruud Gullit, Frank Rijkaard, Franco Baresi, Paolo Maldini, Alessandro Costacurta and the list goes on and on. The Dutchman, Van Basten plundered in 25 goals to emerge as the league's top scorer under the guidance of manager, Fabio Capello.
Record: P34 W22 D12 L0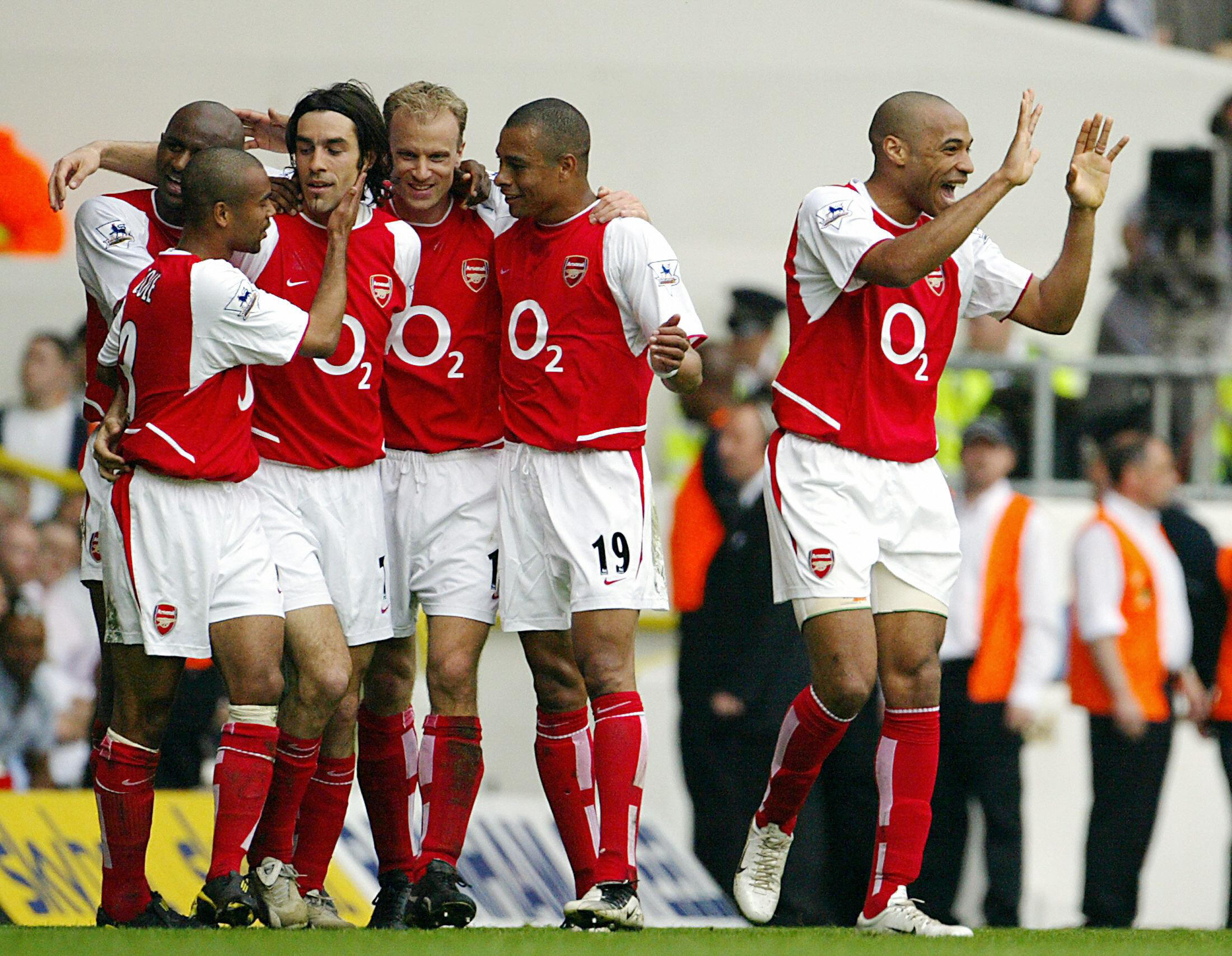 Arsenal's 2003-04 title win English Premier League was secured at the home of Tottenham Hotspurs but their incredible season was certainly capped in the final day 2-1 win over Leicester City. That last win secured The Gunners a place in the history books as the first team to win the Premier League without a single defeat. The Invincibles had the talents of Dennis Bergkamp, Thierry Henry, Patrick Vieira, Robert Pires, Sol Campbell and Jens Lehmann to drive them to the best season under manager Arsene Wenger.
Record: P38 W26 D12 L0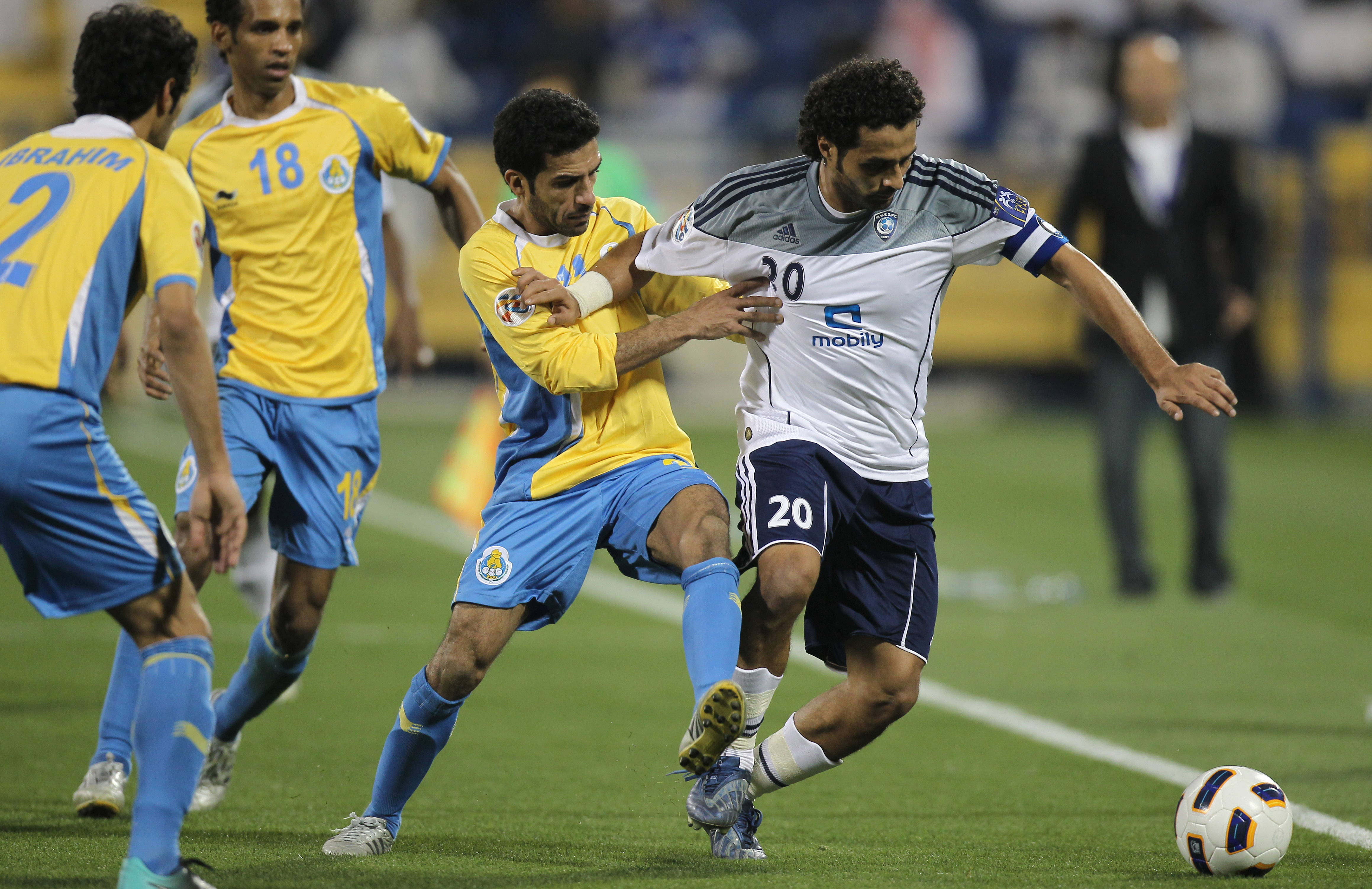 Closer to home, Al-Hilal FC won the 2010-11 Saudi Arabian Pro League despite having to change manager midway through the season. Belgium's Eric Gerets left to link up with the Morroco national team and was replaced by Argentine, Gabriel Calderon. That switch didn't hamper Al-Hilal as they comfortably won the Pro League with a 13 points gap to nearest rival, Al-Ittihad. Captained by the impressive Yasser Al-Qahtani in attack, with Christian Wilhelmsson in midfield and Lee Young-Pyo in defence; Al-Hilal just couldn't be beaten that season.
Record: P26 W19 D7 L0
Andre Villas-Boas came to fame in 2011 after he guided Porto to the Primeira Liga title in the 2010-11 season. In his first season with the Portuguese giants, Villas-Boas not only helped them win the league title but also won the Portuguese Cup and Europa League to secure an impressive treble. That Porto team had the young talents of Nicolas Otamendi and James Rodriguez back then but mainly relied on the goalscoring prowess of two more South American players in Hulk and Radamel Falcao.
Record: P30 W27 D3 L0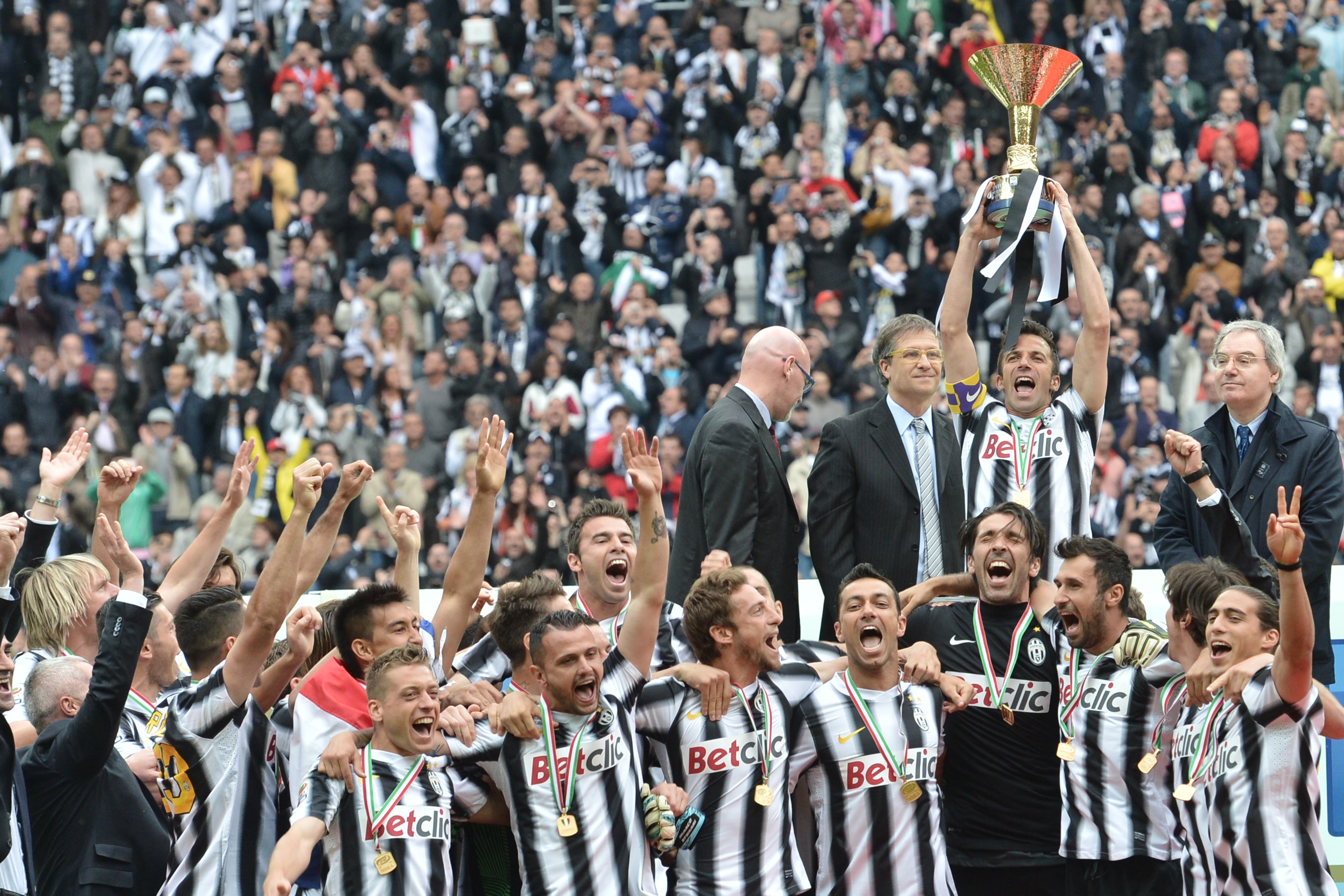 In the 2011-12 Serie A season, Juventus left Stadio Delle Alpi to move into their own brand new stadium and it brought them immediate success. No other teams could live up with Juventus that season. Manager, Antonio Conte rose to the challenge to guide The Old Lady to their first Serie A title since the Calciopoli Scandal. The title win was a fitting way to send off club legend, Alessandro Del Piero. Conte built that incredible defence comprising of Gianluigi Buffon, Andre Barzagli, Leonardo Bonucci and Giorgio Chiellini with Andrea Pirlo running things in the middle of the park.
Record: P38 W23 D15 L0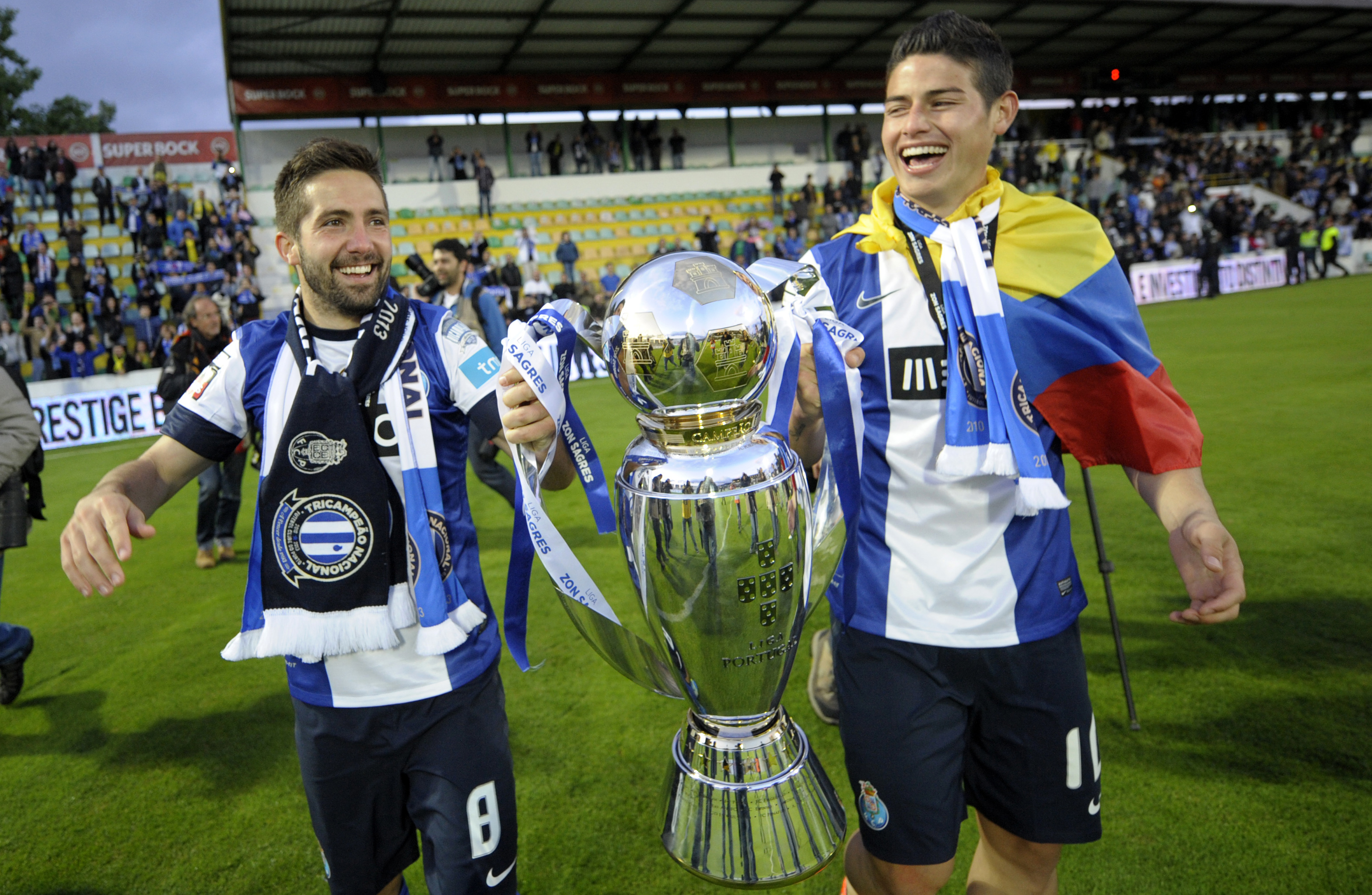 Porto repeated their feat from just two seasons before when they again went undefeated in the 2012-13 Primeira Liga season. This time helmed by Vitor Pereira, Porto were given an almighty push till the end. Benfica were just as close and only narrowly lost out by a solitary point to champions, Porto. Many from this 2012-13 squad has since gone on to better teams but it was quite a collection that Pereira had. From Lucho Gonzalez to Maicon to Joao Moutinho to James Rodriguez and a free-scoring striker in Jackson Martinez.
Record: P30 W24 D6 L0