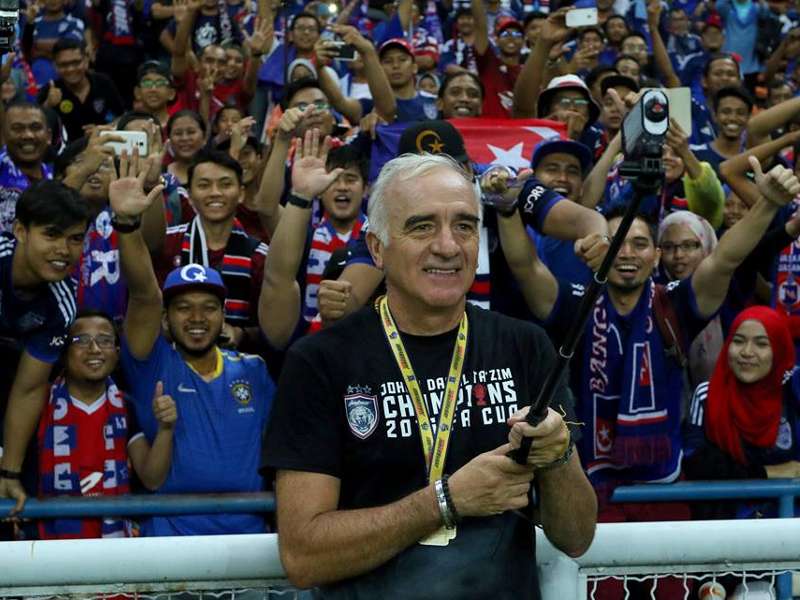 ---

BY NIK AFIQ

Follow on Twitter
---
Mario Gomez, the head coach of Johor Darul Ta'zim (JDT) is in a jubilant mood after his team won the Super League for the historic third time in a row, since the Super League era in 2004.
JDT defeated Terengganu 3-0 at Larkin, which saw them claim the title that they have also won in 2014 and 2015.
Speaking after the game to the television broadcaster, Gomez said the victory was amazing and this is a reward for the players who have been working hard since January.
Gomez said: "This victory is amazing for us, for both the fans and the players. For the players, they have been working hard to win the Super League title since January, so I am very proud of them."
When asked who is the standout player for him, Gomez insisted that this victory is the hard work of all team members.
"For our team, the important thing is that all players work for the team. There is no first eleven or 18 players only, but all team. Whatever we do, we work as a team."
After having won the Sumbangsih Cup and FA Cup earlier this season, Mario Gomez and JDT are now keen to switch their focus to retaining their AFC Cup title.
"Now that we have won the Super League, we will focus on heading to China and playing for the AFC Cup," added Gomez.
In the win, Jorgey Pereyra Diaz scored a brace, one from the penalty spot, while Safiq Rahim added another also from the spot, to give JDT a comfortable 3-0 win over Terengganu.
With only two games left in the league, the Southern Tigers have collected 52 points, 10 points ahead of second-placed Felda United with only two games left to be played in the season.