2010 AFF Cup golden boot winner, Safee Sali who has been under intense criticism this past year for a massive drop in form for Malaysia and JDT I, has decided to hit back at his detractors, on a photo of him posted on Instagram.
Following the Malayan Tigers' 3-2 loss to Thailand on Thursday after twice leading the match, the teammsia Instagram account posted a photo of the 30-year old striker taken during the match, the first start for Safee in a number of matches. The photo's caption innocuously asked (translated): "How was Safee's performance tonight?"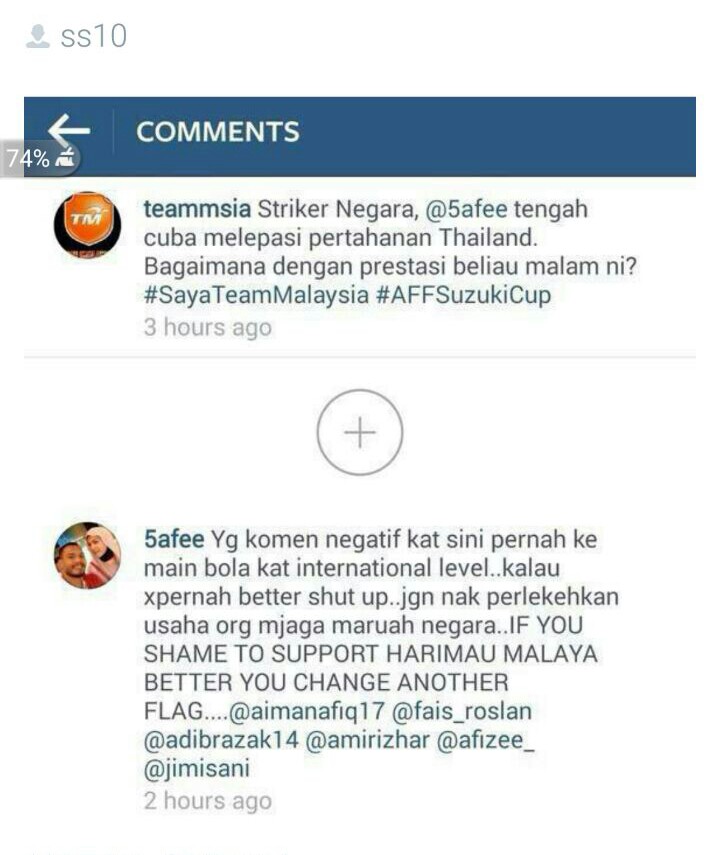 One hour after the photo was posted, Safee himself responded in the comments section using his own Instagram account 5afee (translated): "Those commenting negatively here, have you played at the international level? If not, you'd better shut up...Don't put down the efforts of those fighting for the country's honour...IF YOU SHAME TO SUPPORT HARIMAU MALAYA BETTER CHANGE TO ANOTHER FLAG (sic)". He ended his comment by tagging the users who have criticised his performance.
However a brief glance at the fans' comments that were made before Safee's appearance showed that although they are critical of him, they are neither excessive nor vulgar.
After helping Malaysia win their first AFF Cup in 2010 and moving to JDT for the 2013 season, Safee has struggled to recapture his past form, bogged down by injuries and spending long stints on the JDT bench.