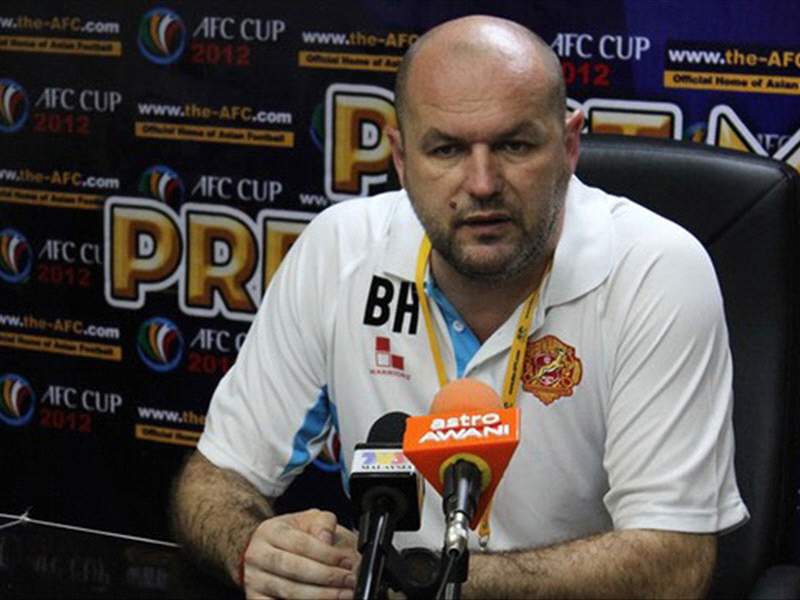 Despite controlling most of the ball possesion and creating a number of chances, they only managed to score two goals.
Statistically, Kelantan had eighteen shots on goal, while Negeri had only six.
"We created a lot of chances, more than they had, but I admit that we failed to finish it. It is our biggest problem right now," Bojan comments.
The coach were also asked about the three goals conceeded in this match, which breaks Kelantan's home record since May when they allow Terengganu to win 4-2 in the FA Cup semifinals.
"Today our defence were too shaky and we've given them too much space. I understacnd that this is the fourth games in ten days, some of our key players were tired. But in the end of the day, if you don't take your chances, you'll be punished. It is a good lesson for us," Bojan added.
The defeat to Negeri Sembilan not only affect Kelantan's chances to qualify to the next round but also opened the doors for all four teams in the group to qualify.
"We'll travel to Terengganu later on, before hosting Pahang here; we don't have any choice but to win the next two games. "
Asked if his decision to subtitute Fakri with Zairo in the second half was a wrong decision, Bojan stood by his decision.
"I don't have any options but to substitute Fakri due to fatigue. He was unable to cope with the match and he gave me signs showing that he coudn't go on."
There were also a few controversial decisions made by the referee as Norfarhan and Faiz Subri were punished bluntly. Bojan was warned after the interval and after the match ended, he showed cynical signs to the match official.
"In football there are only two things important which are; finishing and defending. And we were having problems in both areas tonight causing the defeat. We had two weeks before the next match and we'll try to overcome this problems and I'm sure that we can qualify," Bojan concluded.