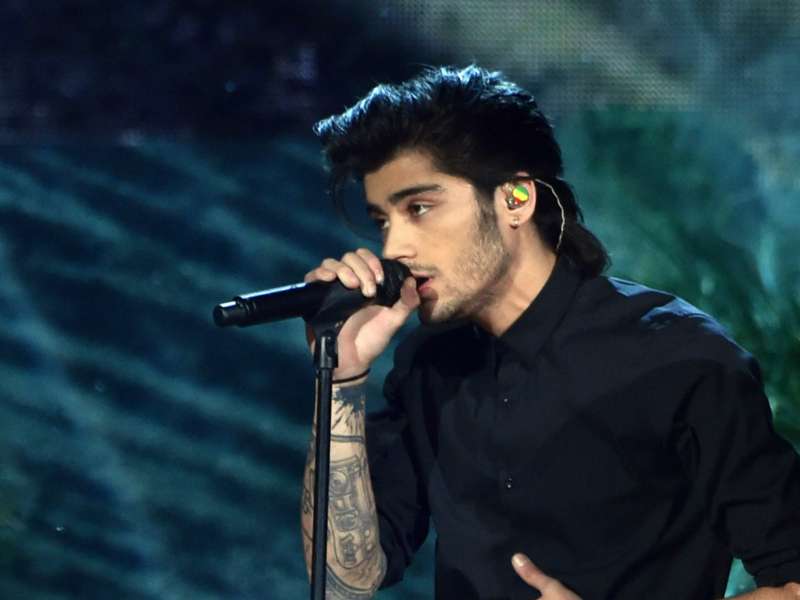 EXCLUSIVE
By Rollo Pafi
Arsenal
have taken former One Direction superstar Zayn Malik on trial just days after his sensational departure from the band,
Goal
can reveal.
The 22-year-old broke hearts around the globe on March 25 when he confirmed his exit from the group, with whom he had enjoyed seismic success.
And, sensing an opportunity to cash in on the lucrative potential of Malik's legions of devoted fans, the Gunners are ready to sign him up, subject to emergency dispensation from the Football Association.
"Charging a measly £97 for one matchday ticket just isn't enough to compete with the oil-flushed coffers of Chelsea and Manchester City," Arsenal's Director of Alternative Strategy, Alf Lopior, told Goal.
"What Zayn brings to the table, even more than his boyish good looks and upbeat modern pop sound, is a frankly overwhelming number of diehard supporters who might not normally intersect with our traditional fanbase.
"As soon as we get fourth place wrapped up, he'll be playing 90 minutes every week and the shirts will be selling faster than the twice-platinum 2013 album 'Midnight Memories'. Man, that one was a toe-tapper.
"Besides, the fans have been asking for a new defensive midfielder for ages. We're excited to finally shut them up."
Malik's representatives hope that a sudden switch to professional football may placate broken-hearted Directioners who were hurt by the release of a new song featuring the Bradford-born heart-throb - 'I Won't Mind', a collaboration with producer Naughty Boy - just days after professing his desire to become "a normal 22-year-old" by leaving the band.
Arsenal executives are already in talks with League One side Doncaster Rovers over the arrangement of a summer friendly, to be branded the 'Best Match Ever', in which Malik faces off against his former band-mate, Louis Tomlinson, who maintains a close relationship with his beloved hometown club.
Happy April Fool's Day from Goal!
//