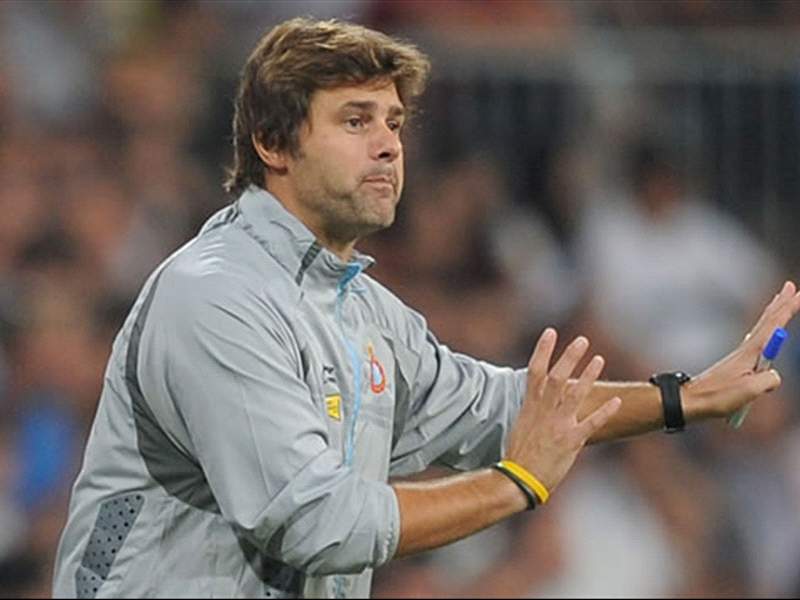 COMMENT
By Ben Hayward
In 2009,
Mauricio Pochettino
proved
Espanyol
's saviour. In the deepest of trouble at the bottom of the table, the Catalan club opted to take a chance on their former defender, announcing the Argentine - on the same week Barack Obama was sworn in as president of the United States over in Washington - with the sole goal of saving the side from relegation.
And yes, he could. Now Southampton will hope for something similar.
'READY FOR THE CHALLENGE'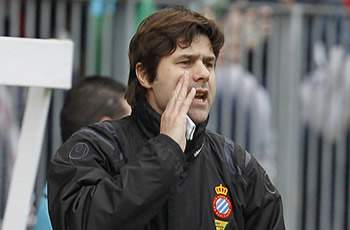 Damian Didonato | Goal.com Argentina

"Mauricio Pochettino was an intelligent and disciplined defender. Those same qualities that took him to the Argentina national team at World Cup 2002 led him to become a high-level manager and although his coaching career is still in its primary years, he has the honour of being picked as the best coach in La Liga in 2011.

"His work with Espanyol earned the respect of all in Spanish football and while he shares the same devotion to his work as his tutor Marcelo Bielsa, there are clear differences between him and the Athletic Bilbao coach.

"He's arrived in the Premier League after Jose Mourinho's advice and he will be the second Argentine manager in England after Osvaldo Ardiles. At Southampton, Pochettino will have the tough task of avoiding relegation but he will be well aware of that and ready for the challenge."
Pochettino's plan was based on a solid defence, high pressure and possession football. Espanyol were in a negative position, but escaped thanks to positive play, including an improbable victory at Camp Nou in their remarkable run-in.
Pochettino spent two separate spells at Espanyol as a player and is described by some supporters as the finest footballer in their recent history. As coach, his start was equally excellent and the second season promised much more as the side's swanky stadium at Cornella was unveiled in the summer with a 3-0 win over Liverpool.
The Argentine had made defender Dani Jarque captain days earlier and he had led out the team that August afternoon, only to tragically pass away at a training camp in Italy following a cardiac arrest just days later. They were trying times for the club, but 'Poche' proved a suitable spokesman and a loyal leader as he steered the side through an emotional campaign.
They ended in 11th but would enjoy an even more successful season in 2010-11, finishing in eighth. After that, however, Pochettino lost striker Dani Osvaldo and forward Jose Callejon in the summer. Suitable replacements were never signed as the Catalan club cut costs and Espanyol ended the campaign in 14th - albeit still comfortably clear of the relegation zone.
It was during that time that Pochettino was linked as a possible replacement for Jose Mourinho at Real Madrid. Despite difficulties at the Barcelona-based club and offers from Sampdoria and Valencia in his time in Catalunya, the Argentine committed to Espanyol. "My children sleep in Espanyol pyjamas," he told reporters.
Now, three months after his time at Espanyol was ended my mutual agreement following a run of poor results, he has revealed that Mourinho played a part in his move to the Premier League.
The former Argentina defender favours a similar system to the Portuguese. Pochettino used 4-2-3-1 in the most part at Cornella, with Osvaldo as the lone striker in his finest team, supported by Callejon, Luis Garcia and Joan Verdu through the middle.
But the most important thing of all for Pochettino is a solid defence. A fine centre-back himself with 20 caps for his country, he can pass on valuable knowledge to his back four at Southampton and will look to build from the back.
Charismatic and preaching positivity, 'Poche' endeared himself to fans and the press in Spain with his side's exciting brand of football, but there were also problems with several players, namely Raul Tamudo, Carlos Kameni and Javi Marquez, with all three eventually moving on after falling out with their coach.
Such conflicts could cause concern, but Pochettino is used to working on a shoestring and at the lower end of the table, which should stand him in good stead for his new role. The Argentine must learn the language to get his message across in England and providing he can do that, now has the opportunity to build on his reputation as one the game's most exciting young coaches. Southampton may be the ideal place.