---

BY NIK AFIQ

Follow on Twitter
---
Following their dramatic 3-3 draw against Selangor in their Malaysia Cup group match on Wednesday, Kelantan head coach Velizar Popov told the press that they achieved the result by not playing to the Red Giants' strengths.
He was surprisingly also forgiving at his team for conceding three times against the home team, saying that it is a neccessary part of Kelantan's style of play under him.
"We're trying to build it from defence, not to kick the ball, [but] to play with possession and progression, to make some interesting things in the middle, to keep the ball, to create space without the ball, with good changes in the position of the players in attack.
"Of course we give opportunities to Selangor on counter attacks because we played too open. But this is my philosophy, I don't want to play in defence," explained Popov.
The former Maldives head coach said that Selangor are a physically superior side as compared to Kelantan.
"Selangor have some chances from counter-attacks especially on the set-pieces... because physically they are stronger than us.
"And that is why it was very important to keep the ball and to move the ball very well, because if the game going to be a physical game we don't have any chance because they are stronger physically than us.
"That's why we play so well with the ball, we're trying to play possession football, to keep the ball more, to make them run, to be tired until (towards) the end of the match," said the Bulgarian.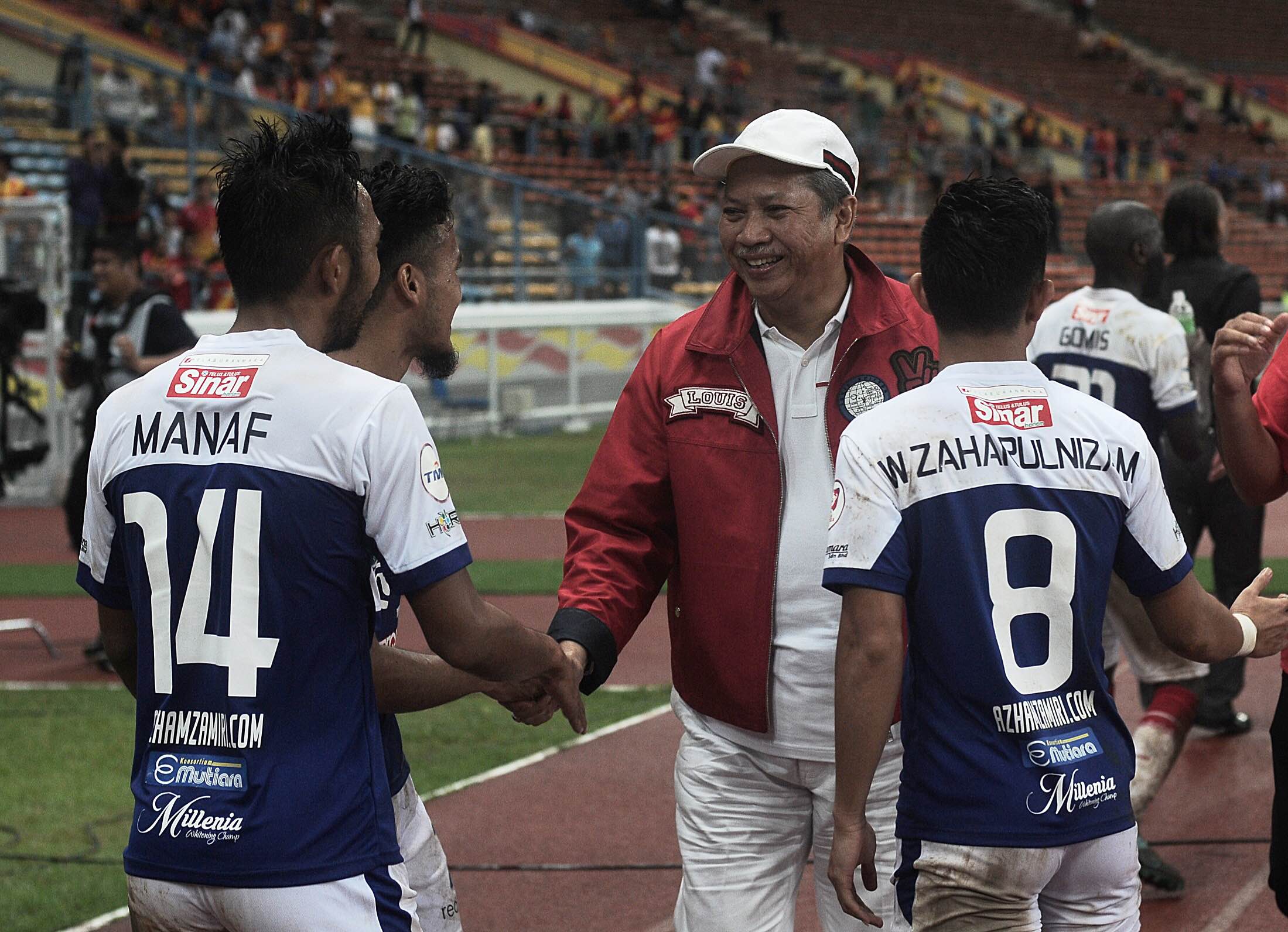 Kelantan players congratulated by chairman Annuar Musa after their match.
He also praised the Kelantan fans, who made the team felt like playing at home.
"Credit to the fans, our fans were amazing, they make us feel like at home especially in the end of the match, give us wings to fly at the end of the match when we were tired," said Popov.
In the match that was held at the Shah Alam Stadium, Kelantan trailed 3-1 with 20 minutes to go, but substitute Wan Zack Haikal pulled one back with a brilliant curling shot in the 72nd minute, before another substitute Manaf Mamat scored the equaliser with literally seconds left on the clock.