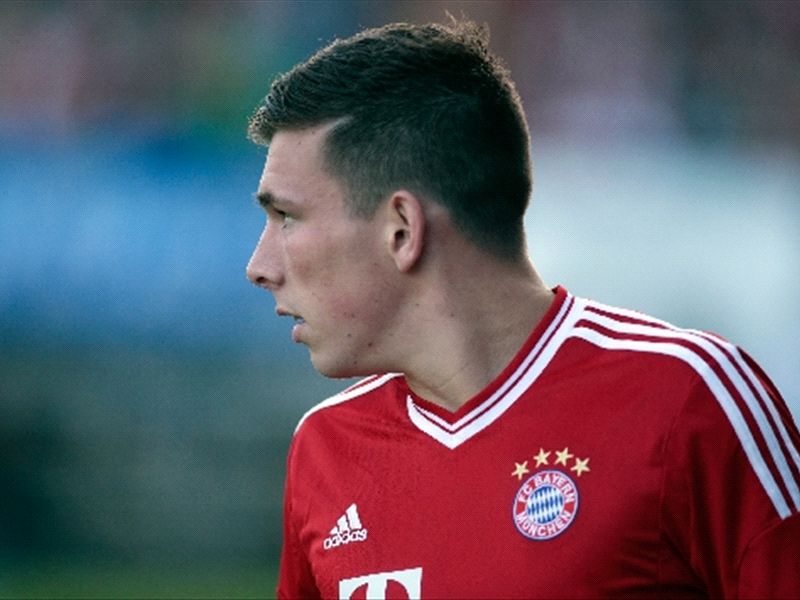 Pierre-Emile Hojbjerg
has revealed how
Bayern Munich
boss
Pep Guardiola
broke down in tears when he found out the midfielder's father had been diagnosed with cancer.
The 18-year-old, who is yet to break into the Bavarians' first team but is considered a huge talent, received the awful news that his dad had stomach cancer and was unlikely to survive in August.
Hojbjberg said the combination of Guardiola's shoulder to cry on and club president Uli Hoeness' assistance in getting the best medical assistance for his father have brought him back from his inconsolable brink a couple of months ago.
"I was heartbroken," he told gathered reporters at a Danish award ceremony after being given the talent of the year accolade. "I went back to the club and I just started crying. I was completely destroyed.
"Uli Hoeness picked me up and immediately began to help me. He contacted the best doctors in Germany and got my father down here, where they began to treat him.
"Guardiola called me in and said: 'I have heard about your father, I am extremely sorry. Let's just talk,'" Hojbjerg added to
DK Sporten
. "And I just started to cry and I said I was bewildered and scared.
"Then he said to me: 'The people you love the most and who you are closest to, you need to hold on to them, even if it costs you at work'. And then he began to cry and I did not know what to say."
Bayern media director Markus Horwick insisted that the club have an obligation to help out Allianz Arena players when they are struggling off the pitch, such as what happened to the young Dane in the summer.
"He is part of the Bavarian family," he told
BT.dk
. "If something happens to our players, we help them. We fully understood that Pierre-Emile had been in a difficult situation and therefore we intervened.
"We have a responsibility to make sure our young players are coping okay. They come to Munich not only as footballers, but as humans. If they need help, or they are sad, then it is our responsibility to care for them."
Hojbjerg did have some good news about his father, however, whose initial diagnosis was pessimistic, as doctors now believe has a good chance of ridding his body of cancer.
"A week ago the doctors said that they think that he has a chance," he added. "In fact, there is now a good chance that he will survive.
"I'm sure now he will. It's great. It says a lot about the club that they were there for me and my family."