Brazil football legend Zico spent a year as the Iraq national team head coach. Under his tutelage, the Asian giants recorded one of their biggest wins, a 7-1 triumph over Singapore in a World Cup qualifier.
Al-Quwa Al-Jawiya's Hammadi Ahmed, the top scorer in the AFC Cup, is a protege of Zico. The Flamengo legend shared his thoughts on the 27-year-old striker who will be the primary threat for Bengaluru FC this weekend as they wish to be the maiden Indian club to win the AFC Cup.
Excerpts:
Goal - You were the national team coach of Iraq. How would you compare the standard of football there to that of India?
Zico - Iraqi Football is well developed and well advanced. Along with Japan, Iran, South Korea and Saudi Arabia to an extent, they are the powerhouses of Asian football. They have players with great understanding of the game, physical prowess and the technical skill. India still has some way to go to reach that level.
Goal - Bengaluru FC are playing an Iraqi club, Al Quwa Al-Jawiya FC (Air Force Club) and several of your former players like Hamadi Ahmed, Samal Saeed, Mohammed Ali Karim, Amjad Radhi are part of the squad. How do you evaluate these players from your experience?
Zico - To be honest, I don't know how they are doing in this exact moment in time. But from my memory, they are players with a lot of good technical skill and Hamadi Ahmed was a very good player for me. He was very fast and technically good. He was a math professor in his spare time (laughs). They all have the experience of playing in big tournaments and play for a team who are the champions of Iraq, so they will be a tough proposition for Bengaluru FC.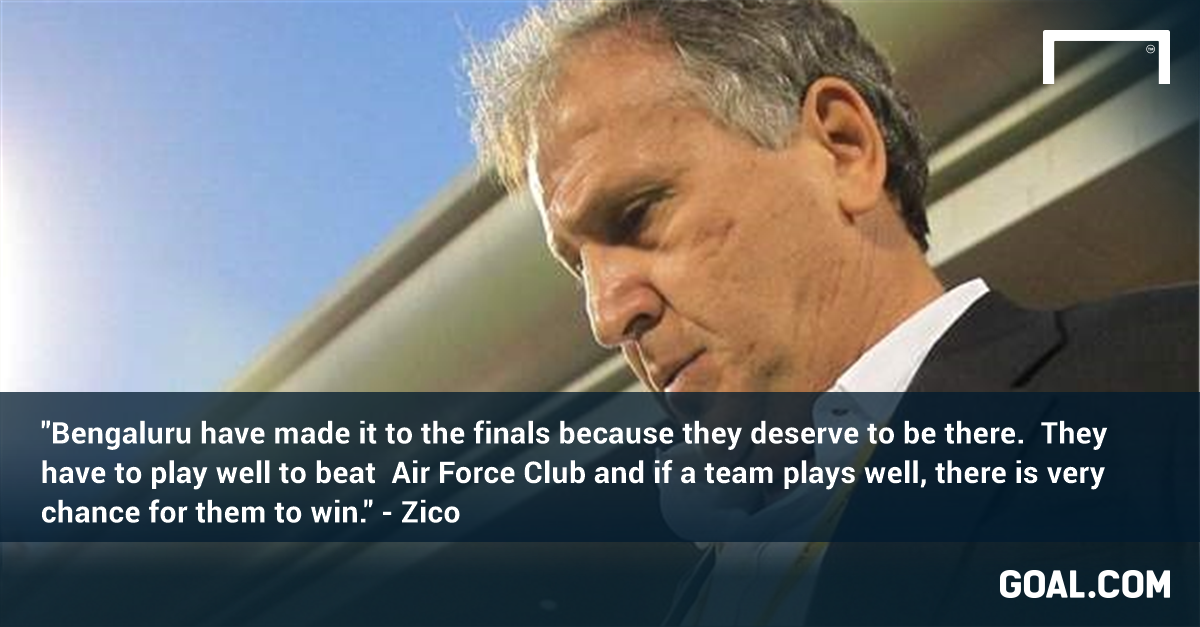 Goal - How do you rate Al-Quwa Al-Jawiya (Air Force Club) as a team?
Zico - They are the best team in Iraq and some of their players are always in the national team. I haven't seen them in a while and a lot of the players move there. Some of them went to play outside of Iraq and have now come back to play there. But like I said, this is a strong team and there is a reason they are the champions of Iraq.