Euro 2016
What is the Goal Thrill List and who is Europe's most exciting national team?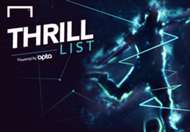 The 2016 European Championship will feature 24 teams for the first time - the continent's national team battle royale has come a long way since the days when only four countries competed for the title.
It was only in 1980 (
Italy
) when the tournament was expanded to eight teams; Euro '96 in
England
saw that number doubled and next summer's edition, in
France
, sees the format expanded to include eight more nations.
With so many teams competing for the European title, football stats experts Opta have designed a
Thrill List
, assigning numerical values to everyone who competed in the qualification stage for Euro 2016. 
---
HOW IS A TEAM'S THRILL FACTOR CALCULATED
---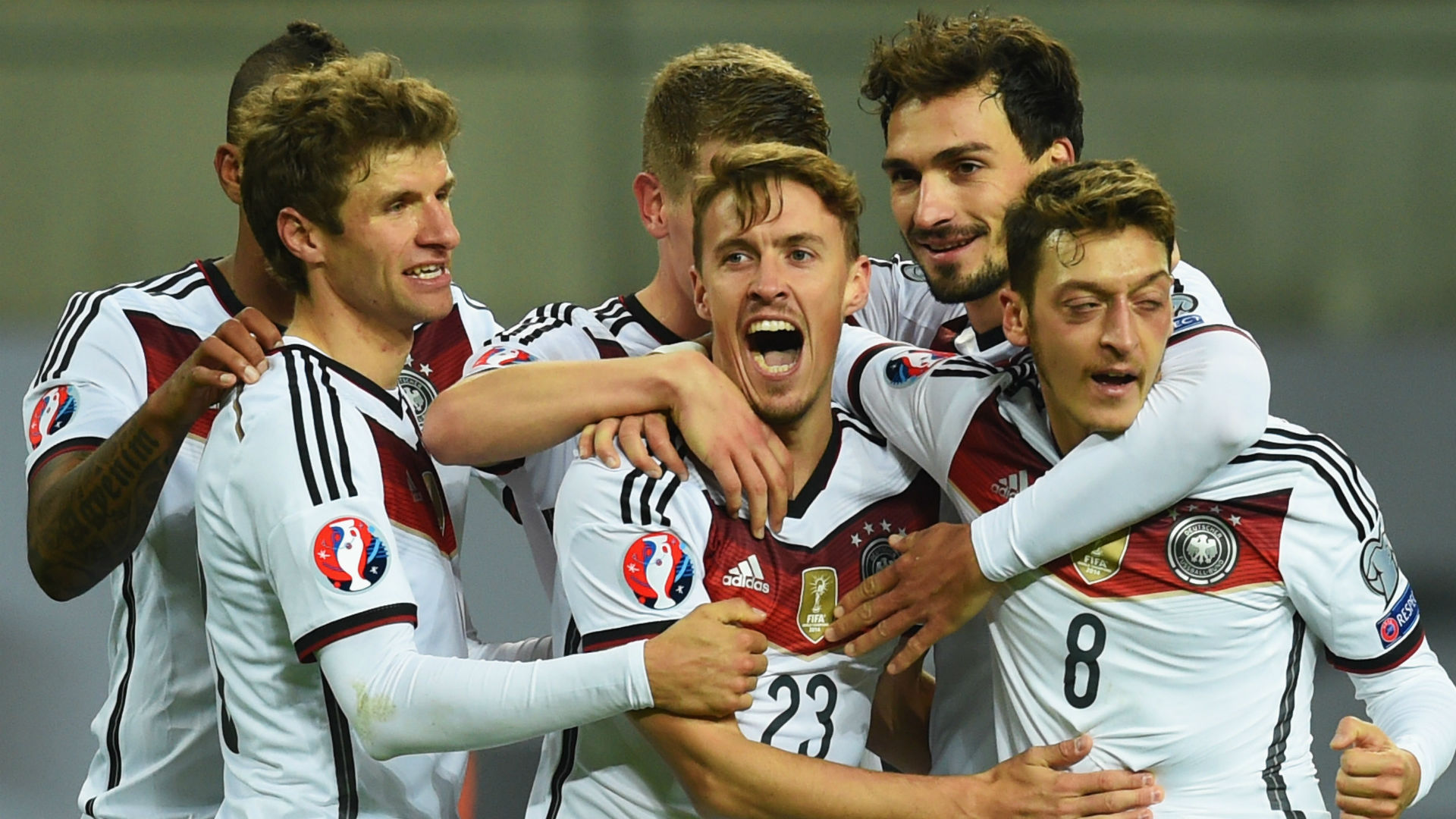 Opta have developed a shot-based algorithm which analyses the volume, accuracy and significance of every effort on goal in a match. Using this algorithm, each game and team is given a
Thrill Factor
to quantify just how entertaining the football is.
This algorithm calculates the quality of every attempt on goal and the likelihood that these efforts will change the course of a match. The calculation is based on a win-probability model relating to the chance of victory at all times and how each action impacts these chances. It also assesses the fluctuations in win probability – for better or for worse – to indicate how much fun it is to watch a team. 
---
WHO ARE EUROPE'S MOST EXCITING TEAMS?
---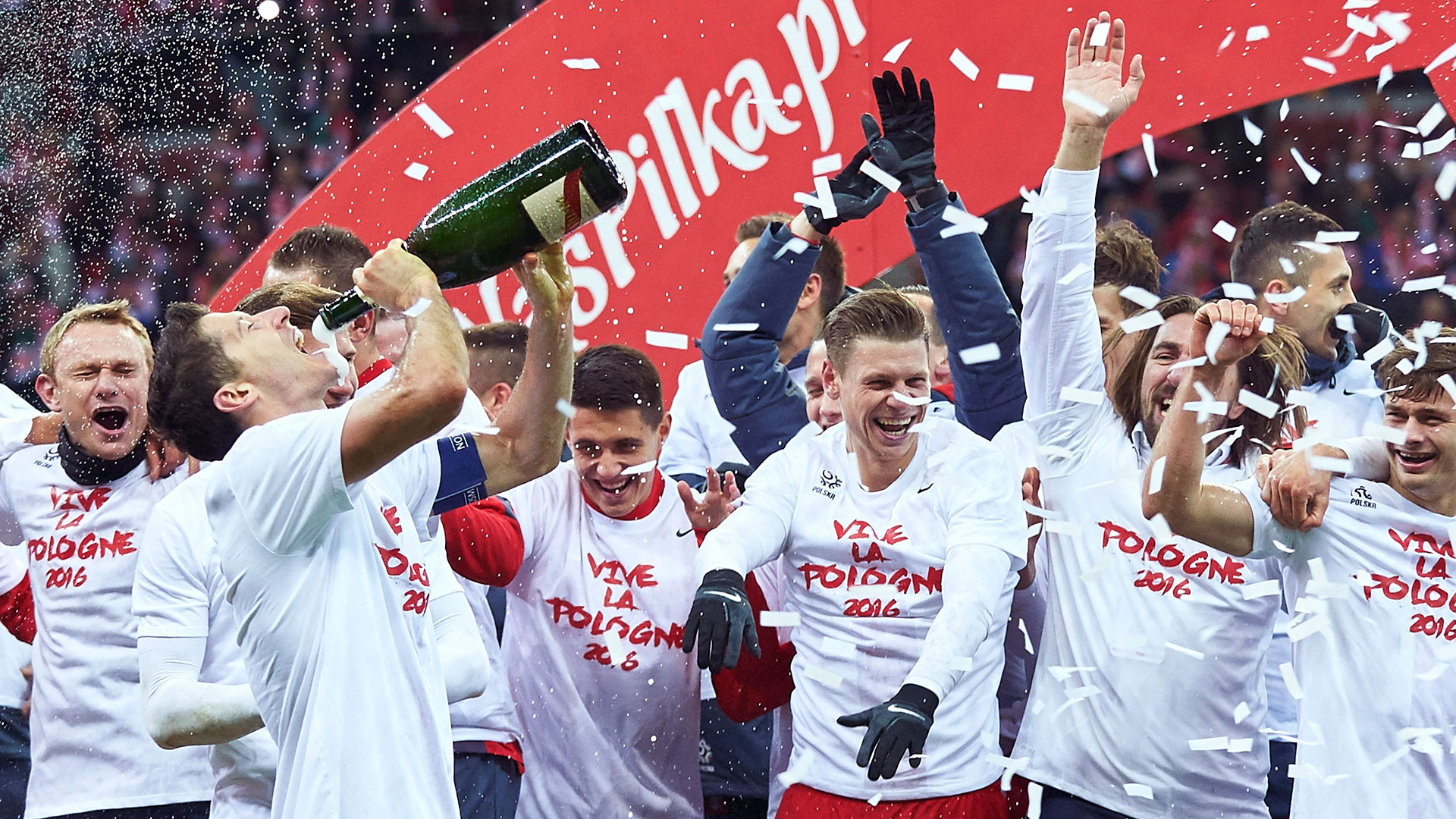 It may seem unusual that Gibraltar are deemed one of the most exciting teams during the European Championship qualifiers – but the Thrill List measures fun and risk regardless of quality.

Fun in football is arguably about unpredictability, opportunity and goals – not necessarily results. As such a team like Poland - whose qualifying matches included two 2-2 draws, two wins by seven goals and a stunning 2-0 win over world champions Germany - were among the most exciting qualifiers for the Euros. Their star striker Robert Lewandowski scored 13 goals in the campaign, more than anyone else.

Defensive teams or those who rely on the effectiveness of one player to win their matches can often end up with a low Thrill Factor – Albania and Portugal being examples. Contrastingly, sides who are not regarded as being the most technical but who create lots of opportunities due to a direct style of play can end up relatively high on the Thrill List. Take a bow, England!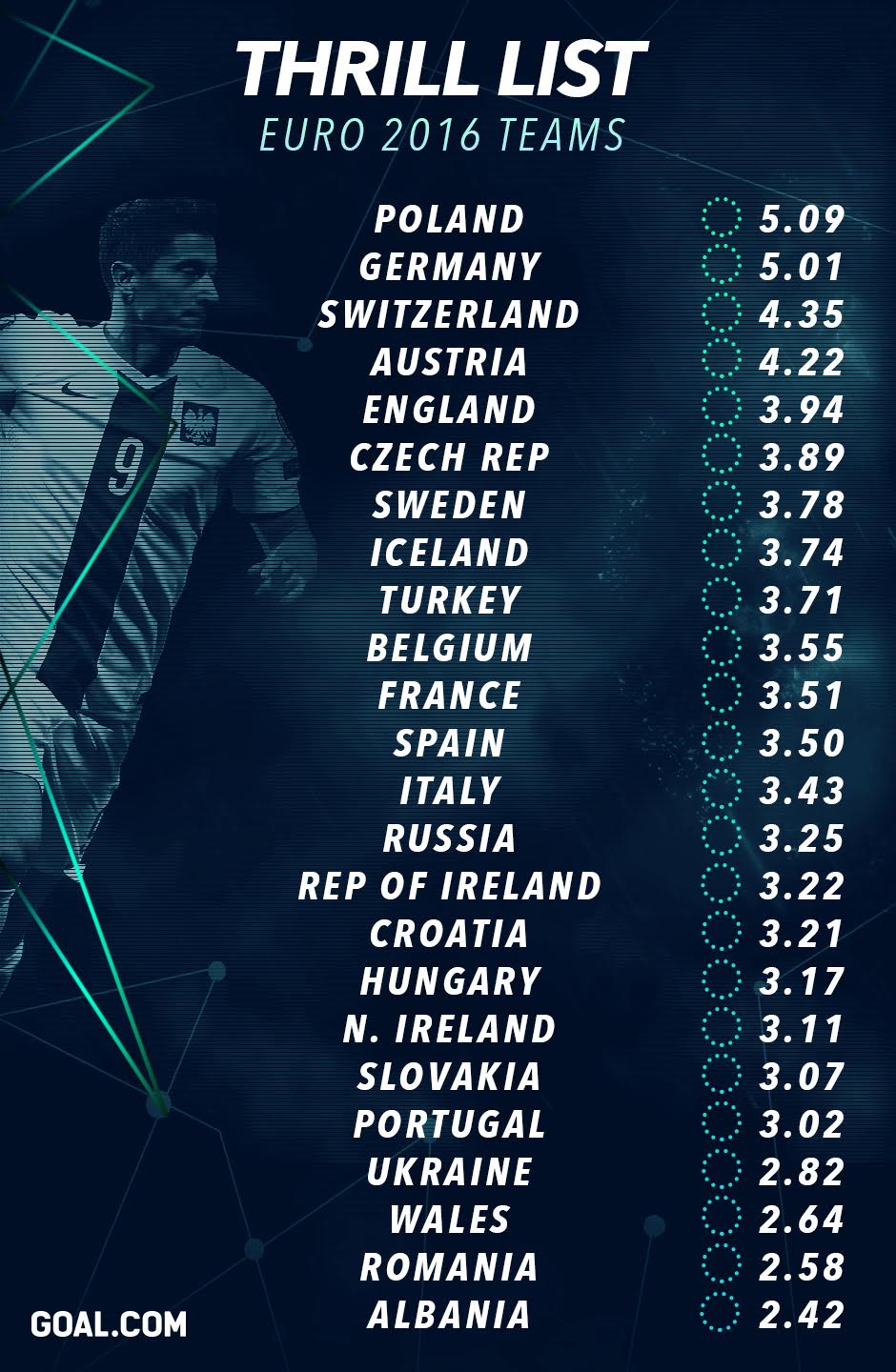 This algorithm will continue to be applied to Europe's national teams up to and through the Euros.
Will the pattern continue or will your team change the way they play? Which group will feature the most exciting teams and match-ups? The countdown to kick-off continues...