World Cup
What does FIFA stand for, who is president & what happened to Sepp Blatter?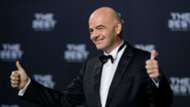 The World Cup is arguably the biggest tournament in world football as the majority of the biggest stars from countries far and wide compete in their hopes to lift the most memorable trophy in sport.
With this summer's finals in Russia playing host to the tournament's 21st edition, Germany will be looking to defend their title and the likes of Belgium, Uruguay and France and more will be battling it out across June and July.
World Cup tournaments are always a special event in sporting history, but what do we know about the organisation who actually run it? Goal brings you all you need to know about FIFA, and who run it.
---
What does FIFA stand for?
---
FIFA stands for the Federation Internationale de Football Association – or the "International Federation of Association Football". FIFA is the world's governing body of association football and is responsible for organising football's biggest and major tournaments – such as the World Cup.
FIFA was initially founded in 1904 as a means to oversee international competitions within Europe, and the associations have now grown to connect six other regional confederations in Africa, Asia, Europe, North & Central America and the Caribbean, Oceania, and South America.
Based in Zurich, Switzerland, FIFA are the main organisers of tournaments worldwide – such as, of course, the World Cup.
---
Who is the current FIFA president?
---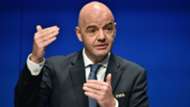 The current FIFA president is Gianni Infantino, who replaced Sepp Blatter in February 2016. Infantino, who is Swiss-Italian, previously served as the general secretary of UEFA since 2009 and started working at UEFA in 2000.
His appointment came about during the 2016 FIFA Extraordinary Congress in 2016 as a result of the 2015 FIFA corruption case which saw him elected to replace the disgraced Blatter.
Following in the wake of the FIFA scandal, however, Infantino was also implicated as the Panama Papers revealed that UEFA undertook deals with figures where previously they had stated that any such relationship was denied. Infantino, however, stated he is "dismayed" at the reports – saying that he has never personally dealt with the parties involved.
Infantino was responsible for expanding the Euro 2016 to 24 teams and has played a crucial role in both the UEFA Nations League and the UEFA Euro 2020 that will take place in 13 European nations. 
---
What happened to Sepp Blatter?
---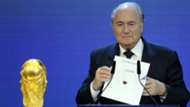 Ex-FIFA president is currently serving a six-year ban from participating in all football-related activities after investigations revealed that he was involved in a slew of corruption allegations, though he has continued to deny such reports .
Investigations made by United States and Swiss authorities uncovered that Blatter participated in "disloyal payments" made in 2011 to Michel Platini.
Blatter was the eighth president of FIFA and held his post for 17 years before his reign was ended by FIFA's ethics committee, following information that he was involved in monetary bribes to name Qatar's bid for the World Cup 2022 tournament.
The controversy that surrounds Blatter does not only lie around his alleged monetary corruption, as he has also been accused of several misogynistic comments from former and current players. Former U.S. women's national team goalkeeper Hope Solo has alleged that the disgraced former president touched her inappropriately on several occasions during the 2013 Ballon d'Or ceremony.
He also has stated in the past that racism in football could be immediately resolved by a single handshake on the pitch, while the Guardian reported that he admitted that Latin American countries would "applaud" John Terry for having an extramarital affair.