A-League
Wellington Phoenix 2018/19 preview: Wooden spoon favourites but the Nix could surprise a few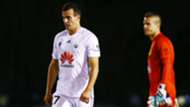 While Wellington Phoenix narrowly avoided the wooden spoon last season, it was another campaign of disappointment coupled with off-field speculation the club itself could be on its last legs.
But the Nix are determined to rise from the supposed ashes and have appointed Mark Rudan as their latest coach in an attempt to turn the side around before it's potentially too late.
With expansion around the corner, this could very literally be a make or break season for a Wellington side that's not ready to depart the competition without a fight. 
Can Mark Rudan finally resurrect the Phoenix?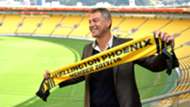 Depending on who you ask, Rudan is either very brave or very stupid for agreeing to become Wellington's third coach in as many seasons.
After beginning his coaching career with successful stints at Rockdale City Suns and Sydney United 58, the 43-year-old has made a bold leap into the A-League with the Phoenix.
Having picked up plenty of silverware with Sydney United, Rudan also enjoyed a brief stint as an assistant to Australia's U20's side as he gained invaluable coaching experience.
But every ounce of that experience is set to be put to the test in Wellington after inheriting a side that's struggling for form and self belief.
"Low on confidence yes, 100 percent - from the top to the bottom," Rudan told Fox Sports.
"Coaching staff, players, office staff. Getting to know people here was my biggest task.
"To improve the levels of confidence, to make them believe in themselves and to buy into my vision - and they certainly have. We are in a much healthier place now than we were four months ago."
While internally the Nix may be stronger than they have been in a long time, externally the side has made an unconvincing start to life under a Rudan.
A shock 1-0 loss to Bentleigh Greens in the FFA Cup was the rocky start Rudan would have been desperate to avoid and has left them desperately short of competitive matches ahead of the A-League season kicking off.
A marquee striker short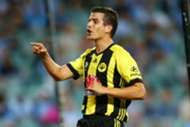 The Nix were linked to moves for both Michael Essien and Obafemi Martins over the off-season but fell short in convincing them to join the club.
Either would have not only added some much need star power to the squad, but more importantly a reliable supply of goals.
With last season's top scorer Andrija Kaluderovic departing the club, Wellington don't look much of a threat in the final third - as demonstrated by their inability to score against NPL opposition in the FFA Cup.
Though an experienced David Williams could prove a handy acquisition, the starting 11 will likely rely heavily on Roy Krishna to bang in the goals.
Young gun Sarpreet Singh impressed last season with four A-League goals and the club will be hoping he can step up even more this season.
Former Socceroo Nathan Burns meanwhile struggled on his return to the competition and will be desperate to prove he can still deliver in the final third.
As the second-lowest scoring side last season, it's hard to see the Phoenix bucking that trend this season should they fail to land a marquee man up front. 
Building from the back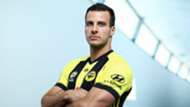 Struggling in front of goal, Wellington also struggled in front of their own goal last season with 55 goals conceded leaving them with the worst defence in the competition.
As a former centre back, Rudan has unsurprisingly looked to right the Phoenix's wrongs at the back and it could just give them an ideal base to build from.
After fielding four different keepers last season, Polish shot stopper Filip Kurto has been brought in between the sticks. While former Newcastle United defender Steven Taylor will look to keep things tight in a back four also consisting of captain Andrew Durante.
Another foreigner in the form Michał Kopczynski has also joined on loan and will likely be deployed as a defensive midfielder.
Though question marks surround Wellington's ability in the final third, the Nix look particularly solid at the back and must prove to be more than a little resilient in defence if they are to surprise people and avoid the dreaded wooden spoon. 
Predicted finish: 10th
Star player: Roy Krishna
Breakout player: Liberato Cacace