UEFA Europa League
Where can we watch the UEFA Europa League in Southeast Asia?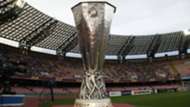 The 2018-19 UEFA Europa League is upon us with the group stage ready to rumble. 
48 teams have been divided into twelve groups of four each and the first matchday gets underway this week. 
Ahead of the fixtures, Goal tells you how to watch the UEFA Champions League this week LIVE for free and many more.
---
Fixtures
---
| Team |   | Team | Leg 1 | Time (MY / SG) |
| --- | --- | --- | --- | --- |
| Villarreal | v | Rangers | Sep 21 | 12:55 am |
| Rapid Wien | v | Spartak Moscow | Sep 21 | 12:55 am |
| PAOK | v | Chelsea | Sep 21 | 12:55 am |
| Vidi  | v | BATE Borisov | Sep 21 | 12:55 am |
| Marseille | v | Eintracht Frankfurt | Sep 21 | 12:55 am |
| Lazio | v | Apollon | Sep 21 | 12:55 am |
| Besiktas | v | Sarpsborg | Sep 21 | 12:55 am |
| Genk | v | Malmo | Sep 21 | 12:55 am |
| Rennes | v | Jablonec | Sep 21 | 12:55 am |
| Dynamo Kyiv | v | FC Astana | Sep 21 | 12:55 am |
| Sevilla | v | Standard Liege | Sep 21 | 12:55 am |
| Akhisarspor | v | Krasnodar | Sep 21 | 12:55 am |
| RB Leipzig | v | Salzburg | Sep 21 | 3:00 am |
| Celtic | v | Rosenborg | Sep 21 | 3:00 am |
| Spartak Trnava | v | Anderlecht | Sep 21 | 3:00 am |
| Dinamo Zagreb | v | Fenerbahce | Sep 21 | 3:00 am |
| Copenhagen | v | Zenit | Sep 21 | 3:00 am |
| Slavia Prague | v | Bordeaux | Sep 21 | 3:00 am |
| Larnaca | v | Zurich | Sep 21 | 3:00 am |
| Ludogorets | v | Bayer Leverkusen | Sep 21 | 3:00 am |
| Dudelange | v | Milan | Sep 21 | 3:00 am |
| Olimpiakos | v | Real Betis | Sep 21 | 3:00 am |
| Sporting CP | v | Qarabag | Sep 21 | 3:00 am |
| Arsenal | v | Vorskla | Sep 21 | 3:00 am |
---
Watching the UEFA Europa League play-offs in South East Asia
---
Goal , as official digital broadcaster in SouthEast Asia, will be live streaming the UEFA Europa League play-off matches to its users in select countries. Here's how you can watch the matches in SouthEast Asia this week:
1) Rapid Wien vs Spartak Moskva 
2) Villareal vs Rangers 
| Country | Stream |
| --- | --- |
| Malaysia, Singapore, Brunei | Watch the game on BeIn Sports |
| Thailand | Click Here |
| Cambodia, Laos, Philippines, Taiwan | Click Here |
|   |   |
3) Lazio vs Apollon 
| Country | Stream |
| --- | --- |
| Malaysia, Singapore, Brunei | Watch the game on BeIn Sports |
| Thailand | Click Here |
| Cambodia, Laos, Philippines, Taiwan | Click Here |
4) Marseille vs Frankfurt 
| Country | Stream |
| --- | --- |
| Malaysia, Singapore, Brunei | Watch the game on BeIn Sports |
| Taiwan | Watch the game on ELTA |
| Thailand | Click Here |
| Cambodia, Laos, Philippines | Click Here |
5) Genk vs Malmo 
| Country | Stream |
| --- | --- |
| Malaysia, Singapore, Brunei | Watch the game on BeIn Sports |
| Thailand | Click Here |
| Cambodia, Laos, Philippines, Taiwan | Click Here |
6) Besiktas vs Sarpsborg 
| Country | Stream |
| --- | --- |
| Malaysia, Singapore, Brunei | Watch the game on BeIn Sports |
| Thailand | Click Here |
| Cambodia, Laos, Philippines, Taiwan | Click Here |
7) Akhisar vs Krasnodar 
| Country | Stream |
| --- | --- |
| Malaysia, Singapore, Brunei | Watch the game on BeIn Sports |
| Thailand | Click Here |
| Cambodia, Laos, Philippines, Taiwan | Click Here |
8) Sevilla vs Standard Liege 
| Country | Stream |
| --- | --- |
| Malaysia, Singapore, Brunei | Watch the game on BeIn Sports |
| Thailand | Click Here |
| Cambodia, Laos, Philippines, Taiwan | Click Here |
9) Dinamo Kyiv v Astana
| Country | Stream |
| --- | --- |
| Malaysia, Singapore, Brunei | Watch the game on BeIn Sports |
| Thailand | Click Here |
| Cambodia, Laos, Philippines, Taiwan | Click Here |
10) Rennes v Jablonec
| Country | Stream |
| --- | --- |
| Malaysia, Singapore, Brunei | Watch the game on BeIn Sports |
| Thailand | Click Here |
| Cambodia, Laos, Philippines, Taiwan | Click Here |
11) PAOK vs Chelsea 
| Country | Stream |
| --- | --- |
| Malaysia, Singapore, Brunei | Watch the game on BeIn Sports |
| Taiwan | Watch the game on ELTA |
| Thailand | Click Here |
| Cambodia, Laos, Philippines | Click Here |
12) Vidi vs BATE 
| Country | Stream |
| --- | --- |
| Malaysia, Singapore, Brunei | Watch the game on BeIn Sports |
| Thailand | Click Here |
| Cambodia, Laos, Philippines, Taiwan | Click Here |
13) Ludogorets vs Leverkusen 
| Country | Stream |
| --- | --- |
| Malaysia, Singapore, Brunei | Watch the game on BeIn Sports |
| Thailand | Click Here |
| Cambodia, Laos, Philippines, Taiwan | Click Here |
14) AEK Larnaca vs Zurich 
| Country | Stream |
| --- | --- |
| Malaysia, Singapore, Brunei | Watch the game on BeIn Sports |
| Thailand | Click Here |
| Cambodia, Laos, Philippines, Taiwan | Click Here |
15) Celtic vs Rosenborg 
| Country | Stream |
| --- | --- |
| Malaysia, Singapore, Brunei | Watch the game on BeIn Sports |
| Thailand | Click Here |
| Cambodia, Laos, Philippines, Taiwan | Click Here |
16) Leipzig vs Salzburg 
| Country | Stream |
| --- | --- |
| Malaysia, Singapore, Brunei | Watch the game on BeIn Sports |
| Thailand | Click Here |
| Cambodia, Laos, Philippines, Taiwan | Click Here |
17) Slavia Praha vs Bordeaux 
| Country | Stream |
| --- | --- |
| Malaysia, Singapore, Brunei | Watch the game on BeIn Sports |
| Thailand | Click Here |
| Cambodia, Laos, Philippines, Taiwan | Click Here |
18) Kobenhavn vs Zenit 
| Country | Stream |
| --- | --- |
| Malaysia, Singapore, Brunei | Watch the game on BeIn Sports |
| Thailand | Click Here |
| Cambodia, Laos, Philippines, Taiwan | Click Here |
19) Dinamo Zagreb vs Fenerbache 
| Country | Stream |
| --- | --- |
| Malaysia, Singapore, Brunei | Watch the game on BeIn Sports |
| Thailand | Click Here |
| Cambodia, Laos, Philippines, Taiwan | Click Here |
20) Spartak Trnava vs Anderlecht 
| Country | Stream |
| --- | --- |
| Malaysia, Singapore, Brunei | Watch the game on BeIn Sports |
| Thailand | Click Here |
| Cambodia, Laos, Philippines, Taiwan | Click Here |
21) Arsenal vs Vorskla 
| Country | Stream |
| --- | --- |
| Malaysia, Singapore, Brunei | Watch the game on BeIn Sports |
| Taiwan | Watch the game on ELTA |
| Thailand | Click Here |
| Cambodia, Laos, Philippines | Click Here |
22) Sporting CP vs Qarabag 
| Country | Stream |
| --- | --- |
| Malaysia, Singapore, Brunei | Watch the game on BeIn Sports |
| Thailand | Click Here |
| Cambodia, Laos, Philippines, Taiwan | Click Here |
23) Olympiacos vs Betis 
| Country | Stream |
| --- | --- |
| Malaysia, Singapore, Brunei | Watch the game on BeIn Sports |
| Thailand | Click Here |
| Cambodia, Laos, Philippines, Taiwan | Click Here |
24) Dudelange vs Milan 
| Country | Stream |
| --- | --- |
| Malaysia, Singapore, Brunei | Watch the game on BeIn Sports |
| Taiwan | Watch the game on ELTA |
| Thailand | Click Here |
| Cambodia, Laos, Philippines | Click Here |