U18 League
U-18 Youth League final round to kick-off at Shillong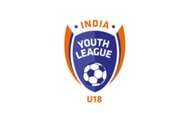 Shillong will host the final round of U-18 Youth League, which starts from May 16. A total of 16 teams, divided into four groups, will play a round-robin format. The table toppers of each group will head into the semi-finals where winner of Group A will lock horns against winner of Group C, and victors of Group B and Group D will face each other.
MFA Turf and Jawaharlal Nehru Stadium are the two venues decided for the final round. The semi-finals will take place on May 24 and the championship will be decided on May 26.
The zonal round featured teams from Delhi, Kolkata, Maharashtra, Chennai-Karnataka, Shillong-Guwahati, Goa and Rest of India (four groups) zones. The teams which advanced from the Rest of India zone had to participate in the play-offs which saw six outfits join the other ten teams, who had qualified from their respective zones, in the final round.
The 16 teams have been clubbed into four groups as follows:
Group A: Sudeva FC, SAI Kolkata, Sporting Goa, Tata Football Academy
Sudeva FC qualified from Delhi zone, SAI Kolkata from Kolkata zone, Sporting Goa from Goa zone and TFA qualified from Rest of India zone.

Group B: East Bengal, Minerva Punjab, FC Pune City, SAI Thiruvananthapuram
East Bengal progressed from East zone, Minerva from Rest of India zone, FC Pune City from Maharashtra and SAI Thiruvananthapuram from Rest of India zone.
Group C: Bengaluru FC, DSK Shivajians, Bhaichung Bhutia Football Schools, Kerala Blasters
Bengaluru advanced from Chennai-Karnataka zone, DSK from Maharashtra zone, BBFS from Delhi zone and Kerala from Rest of India zone.
Group D: Shillong Lajong FC, FC Goa, Aizawl, Ozone Football Academy
Shillong Lajong made it to the final round from Shillong-Guwahati zone, FC Goa from Goa zone, Aizawl from Rest of India zone and Ozone from Chennai-Karnataka zone