Thai League 1
Toyota Thai League 2019 Week 4 Review: The Sharks Keep Struggling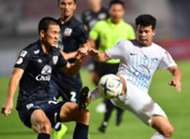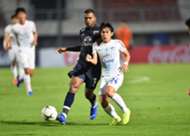 The Sharks keep struggling
The new season brought a new hope for Chonburi FC, but they seem to have carried some of their struggles from last season into the new campaign. The Sharks have only one point from four games, having shared a point with Buriram in their opening match and lost three games in a row. 
They were crushed 3-0 by Suphanburi FC on Saturday and now find themselves sitting at the bottom of the table.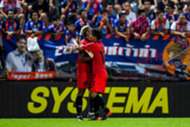 Promising signs for Rayong 
PT Rayong have been improving lately and their latest draw away to Port FC is a clear demonstration of their progress. Prior to that, they had beaten Samutprakan City at home, but taking point from Pat Stadium was more of a confirmation that they have what it takes to remain in the top flight. 
So far they have accumulated four points from a possible six and therefore Teerasak Po-on's team might be on course for a third unexpected achievement in as many seasons.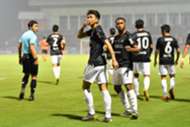 Muangthong and Buriram back to winning ways
SCG Muangthong United suffered the defeats against PT Prachuap and True Bangkok United, but have now won two consecutive matches.
Buriram United, after drawing two matches consecutively, they now have won against PT Prachuap and True Bangkok respectively, and will look to keep on winning.
MATCHDAY 4 RESULTS
😢 การคุมทีมนัดที่ 2️⃣0️⃣0️⃣ บน โตโยต้า ไทยลีก 2019 ของ มาโน โพลกิ้ง จบลงด้วยความพ่ายแพ้ ⚽️🇹🇭 #WeSupportThaiLeague #ToyotaThaileague #ToyotaThaileague2019 #ThaiLeague #ฟุตบอลไทย #บอลไทย

Posted by Thai League on Sunday, March 17, 2019
TABLE
🔥 สัปดาห์ที่ 4 🐝 PT Prachuap FC ผงาด ⚽️🇹🇭 #WeSupportThaiLeague #ToyotaThaileague #ToyotaThaileague2019 #ThaiLeague #ฟุตบอลไทย #บอลไทย

Posted by Thai League on Sunday, March 17, 2019