Internazionale
The social media storm starring Icardi causing civil war at Inter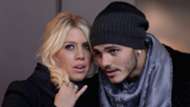 When Roy Keane famously claimed that Arsenal's hopes of winning trophies would be undermined by "one or two players who are more interested in selfies and six-packs", Alex Oxlade-Chamberlain countered by pointing out, "It's a different era, isn't it?"
Nowhere has that been better illustrated than at San Siro, which was hit by a social media storm over the past week.
On December 3, Inter routed Chievo 5-0 at San Siro to go top of Serie A. Two months on, they are out of the title race and in very real danger of dropping out of the Champions League places.
After a record-equalling run of eight games without a win, giddy talk of a first Scudetto since 2010 has been replaced by rumours of dressing-room divisions.
The history of football is littered with tales of team-mates falling out but the recent drama at Inter has a uniquely modern twist, in that the affair has predominantly played out on social media. 
Unsurprisingly, Mauro Icardi was the instigator. The Argentine's relationship with Wanda Icardi (née Nara), the ex-wife of his former friend and team-mate Maxi Lopez, was essentially told on Twitter, in full view of the watching world, which typically seemed partly repulsed, partly enthralled by the reality show.
This time, Icardi opted to kick off a social media storm via Instagram. 
"To say goodbye is to grow," were the six seemingly innocuous words written on a black-and-white image posted on his profile on January 29. "Chau Chau" was the accompanying message.
What did it mean? Was Icardi off to Real Madrid? Was he bidding farewell to team-mate Marcelo Brozovic, the midfielder linked with Sevilla with whom he had allegedly fallen out? Or was it confirmation of reports that his marriage was in trouble? Or was it simply a harmless reference to an Argentine song called ' Adios ' by Gustavo Cerati? Did anyone really care? 
Yes, sadly, a lot of people. In modern journalism, social media accounts are now a source of news – fake or otherwise. Indeed, there were even unfounded reports that Icardi's wife Wanda had reverted to using her maiden name on her profiles.
Of course, for some superstar footballers, these accounts are little more than an advertising agency, complemented  by bland messages carefully constructed by the player's management team (though, if one is to believe Jesse Lingard , sometimes these communications experts have no appreciation of timing).
However, for men like Icardi, social media are an outlet, a direct means of communication with team-mates, fans, or just the outside world in general; used to disclose the most personal information.
After the striker's post, the online activity of everyone involved in Inter suddenly became headline news. Icardi had unfollowed Brozovic. Brozovic unfollowed Icardi. The squad was said to have been divided, with Ivan Perisic taking the side of his Croatia team-mate.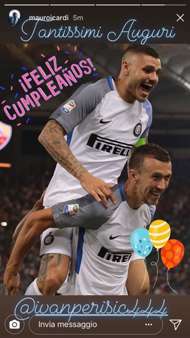 Inter's form was viewed as evidence of the dressing-room disharmony. Perisic hasn't scored or assisted a goal since hitting a hat-trick in the win over Chievo.
Icardi, meanwhile, has scored just two goals in his last seven outings, after netting 16 in just 15 to propel the Nerazzurri to the summit of the standings.
The captain tried to put an end to all of the speculation by first publicly wishing Perisic a happy birthday on February 3 by posting a picture of the pair of them celebrating a goal together.
Then, there were two photos of him with Wanda in which he reiterated his enduring love for his wife and manager. 
Spalletti, for his part, insisted that the entire controversy was much ado about nothing yet he didn't even attempt to hide his contempt for the players' habit of addressing private issues in the public domain.
"The fans are the ones who suffer because the media sends out a message that Inter is in the hands of children rather than professionals," he argued.
"But that is absolutely not the case, as we have a group of exemplary professionals.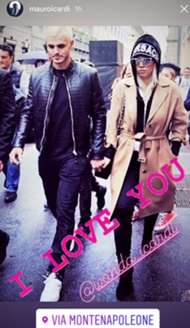 "Obviously, it's also worth noting that social media sagas can disturb our work and reaching our objective. We must, therefore, be careful. But, in this case, there was nothing unusual happening.
"There are no problems between the players. But I say this because bringing home matters into the locker room should not happen and there has to be a detachment when talking about personal issues.
"But these things gave us a good laugh and, in fact, paradoxically united us, as we all laughed together."
Spalletti wasn't smiling on Tuesday, though, when it emerged that the precise details of a private conversation that he'd had with a group of Roma fans outside a Milanese restaurant after last month's meeting with the Giallorossi at San Siro had been leaked to the press.
As well as allegedly taking shots at former Roma captain Francesco Totti and club president James Pallotta, Spalletti had apparently told the supporters (who have renamed the Whatsapp group that binds them 'Luciano's Friends') that Inter's owners, the Suning Group, were too parsimonious.
"The club do not want to spend," he is reported to have claimed, "and the environment is always one step away from madness, like at Roma.
"It's a balancing act. At times, it's a depressed environment."
Now is certainly one of those times. Indeed, Spalletti had already cut a disillusioned, frustrated figure after Sunday's 1-1 draw with Crotone, which was Inter's fifth successive draw.
"Clearly a little worry does set in, because we don't see many improvements, even after changes," Spalletti told Medias Premium. "We're below-par in more or less every area.
"We must work to find some certainties through daily training to give us a clear idea how to progress."
It might be too old-school an idea for the modern era but getting everyone – himself included – to stop washing their dirty linen in public might be a good place to start. Then again, it's a different era, isn't it?