Arsenal
'Simeone not right for Arsenal' - Silvestre talks up Jardim as Wenger successor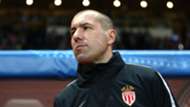 If Arsenal were to part with Arsene Wenger, then Mikael Silvestre believes Leonardo Jardim would be a better option than Diego Simeone to inherit the reins.
With the Gunners yet to reveal who will be at the helm for 2017-18, uncertainty continues to hang heavy over Emirates Stadium.
Wenger's current contract is due to expire in the summer and he has faced mounting opposition to his reign being extended.
Why Wenger has never beaten Mou
The likes of Atletico Madrid coach Simeone have been mooted as possible successors, but Silvestre feels another man with a spell at Monaco on his coaching CV should be considered.
"You should look at someone who practices attacking football, like a Leonardo Jardim at Monaco," he told Soccer AM .
"I would not fancy Diego Simeone to come and play a tight two lines in front of the goalkeeper.
"The Arsenal way of playing is attacking football, so you want to keep that."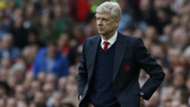 While talking up potential successors to Wenger, ex-Arsenal defender Silvestre believes his former manager will ultimately decide when the time is right to move on.
After more than 20 years at the helm, the long-serving Frenchman has offered no indication as yet that he is ready to walk away and will be looking to the FA Cup final to aid his claims to an extended stay by putting major silverware in the Emirates trophy cabinet.
Silvestre added: "He [Wenger] will only be the one who decides when he wants to go.
'Wenger's future not a huge problem'
"I think the real question and concern is what is next and how do you handle the transition? If he goes, who stays behind from the staff?
"It is really important to keep the staff involved. He has got a major legacy and you do not want to throw everything in the bin."
Arsenal face a crunch clash with Manchester United on Sunday, with Wenger aware of the importance of the game as he seeks to preserve his faultless record of securing Champions League qualification.