Manchester United
Shearer: It won't be easy for Man Utd to force out Rooney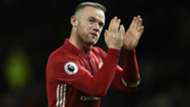 ---
EXCLUSIVE
---
There is no guarantee that Wayne Rooney will head for the exits at Manchester United this summer, according to former England international Alan Shearer.
Despite being the all-time leading goalscorer for club and country, and captain on both of those fronts, Rooney continues to see his future called into question.
'Rooney not ready for China yet'
He is no longer considered to be a regular for the Red Devils or Three Lions, with his ability to influence proceedings as he did in his pomp seen to be on the wane.
Talk of a possible move to the Chinese Super League has been shot down, but a potential return to his roots at Everton, or a switch to another top side in Europe, has been mooted.
Shearer believes the 31-year-old will have options to consider at the end of the season, but also feels that it may be more difficult for United to move Rooney on than many people think.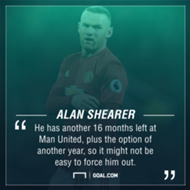 Speaking to Goal on the sidelines of the Football Movement Conference in a conversation hosted by Star Sports, the official broadcaster of Premier League, Shearer said: "He's only 31 years old but he started very early. He was 16 when he debuted for Everton. I'm sure he will have options and I think he said he did not want to go to another Premier League club.
"He has another 16 months left at Man United, plus the option of another year, so he could stay at Old Trafford and it might not be easy to force him out if at all they want to do that. It also depends on whether he wants to stay or leave. Without doubt he will have offers, but I'd be surprised if he was at Manchester United next season."
Rooney open to Everton transfer
While Rooney has become a fringe figure at Old Trafford, fellow frontman Zlatan Ibrahimovic has taken centre stage.
The enigmatic Swede may be 35 years of age but he has shown no sign of slowing down this season – with 26 goals in all competitions – and Shearer has added his voice to those showering the former Juventus and Paris Saint-Germain striker with praise.
"He is having a magnificent season," said the Premier League's all-time leading goalscorer.
Zlatan the villain? Where are the heroes?
"What surprises me is the number of games he's playing. I expected him to come to Manchester United and make an impact. I didn't expect him to come and have an influence in every game he's playing.
"He is their talisman and what I admire about him is that I retired just before I turned 36 and I know what it takes to get up every day and have that desire to play against defenders 26 and 27 years old at their peak trying to kick you. That is what I admire about him.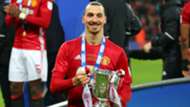 "I think it is a great opportunity for the youngsters in the United team like [Marcus] Rashford, [Anthony] Martial, [Jesse] Lingard to see a guy with such experience still have the desire and hunger to train every day."
While quick to talk up the impact Ibrahimovic has had at United, with his efforts helping to deliver major silverware during Jose Mourinho's first season at the club, Shearer believes a return to Champions League competition may be beyond the Red Devils.
He added: "Though Manchester United have won the first trophy of the season and are on very good run of form, I don't think they will finish in the top four.
"They are dependent on Ibrahimovic. They did get the rub of the green against Southampton in the EFL Cup final with the disallowed goal. My personal opinion is that Man United won't finish in the top four."