Serge Aurier: What does the future hold?
---
COMMENT    By Tolu Olasoji     

Follow on Twitter
---
The past season taught us not that  Serge Aurier  has come of age, but that his immaturity and unprofessionalism has begun to take a toll on his career.
Campaign after campaign he seems to fail to improve on his bad boy image, and yet again, the negative headlines continue to dominate too much of the talk concerning the full-back.
In three seasons with Les Parisiens , he has gone from making an unpalatable comment at referee Bjorn Kuipers, to a shameful appearance on social media platform Periscope - where he criticised teammates and aimed a racial slur at then coach Laurent Blanc.
Latterly, he faced the public ignominy of a visa revocation ahead of a Uefa Champions League group stage away tie against Arsenal in November last year.
Why was his visa revoked? 
That's right, because he was appealing a prison sentence after being found guilty of elbowing a policeman.
---
The story of last season
---
Having been able to ward off competition from Christophe Jallet and Gregory van der Wiel, Paris Saint-Germain  played wisely by securing a deal pre-Euro 2016 for Belgian international Thomas Meunier - who eventually restricted the Ivorian to 22 Ligue 1 appearances last season, with limited game time on the continent.
He finished the season with 32 appearances under his belt, four fewer than Meunier.
The Belgian wideman offered a direct comparison for Aurier, and registered six assists in all competitions for PSG, two more than Aurier.
That doesn't still change the fact that he was one of the many problems Emery's side faced in 2016/17 as they had to accept a second-place league finish and a disgraceful, surreal Champions League exit.
As well as a disappointing campaign for PSG, he was also part of the Ivorian side that endured a miserable Nations Cup title defence in Gabon, when they fell at the first hurdle.
---
What could happen this window?
---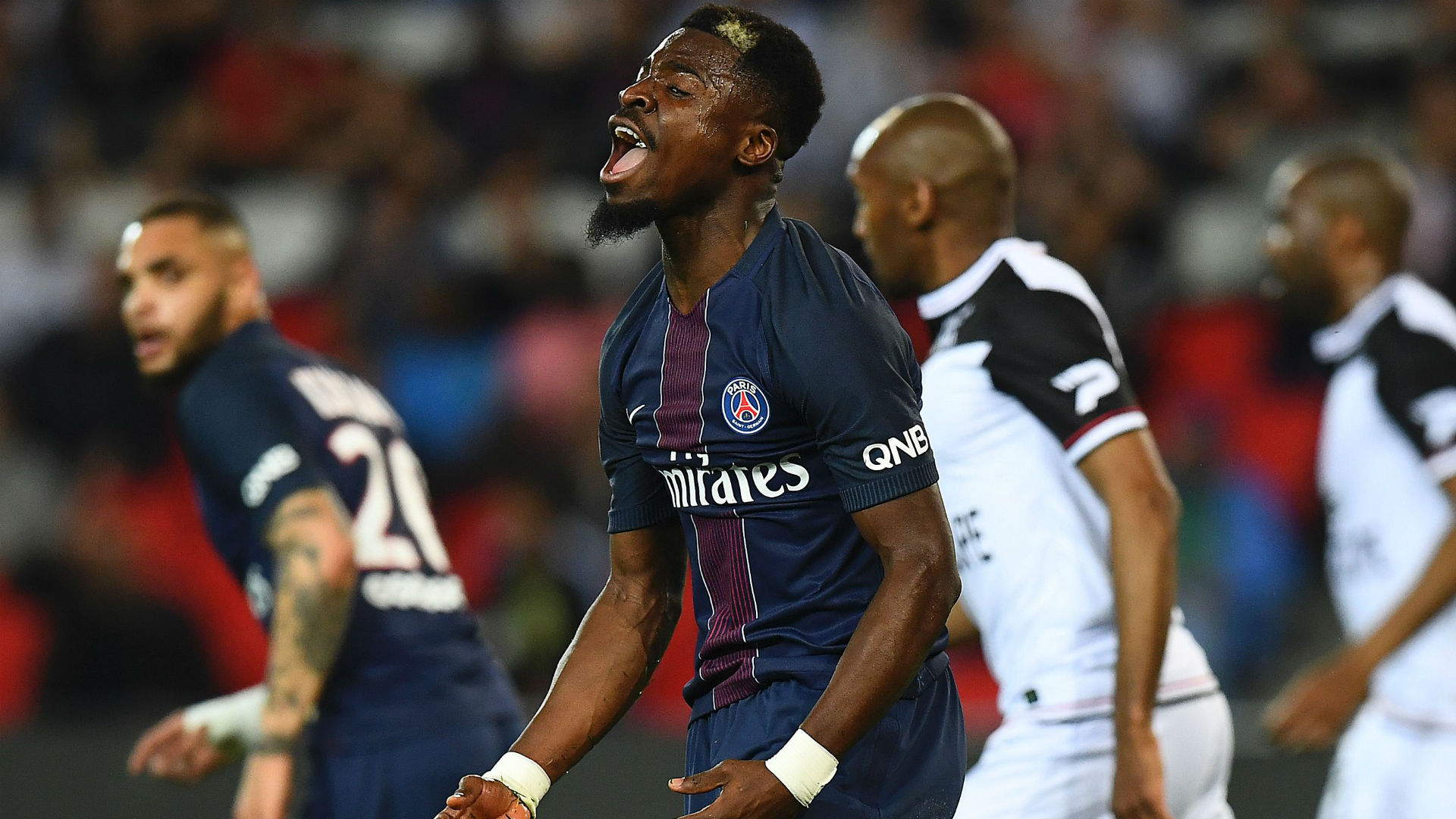 In all fairness, transfer speculation-wise, his stock doesn't seem to have taken too much of a knock despite his troubles on and off the pitch.
In actual fact, teams that have shown interest in him see him as the solution to their problems at right-back.
Manchester United, Manchester City, Champions League runners-up Juventus and also Barcelona have all mooted interest in the Ouragahio-born defender.
The departure of Dani Alves from Turin, and with his likely destination looking to be Pep Guardiola's City seem to be bringing to close talks of the former Lens player moving to the Etihad. However, could this push him closer to Italy?
The unavailability of Dani Alves next season leaves Juventus desperate to get a right-back in the mould of the Brazilian; one who is capable of filling in their blueprint 3-5-2 formation and in a more traditional back-four role. Aurier has demonstrated - both with club and country - that he can thrive in these positions.
The 24-year-old's mixture of pace and power, coupled with great crossing technique, makes him a better replacement than Real Madrid's Danilo - who also has attracted strong interest from Massimiliano Allegri's side.
---
What to expect next season
---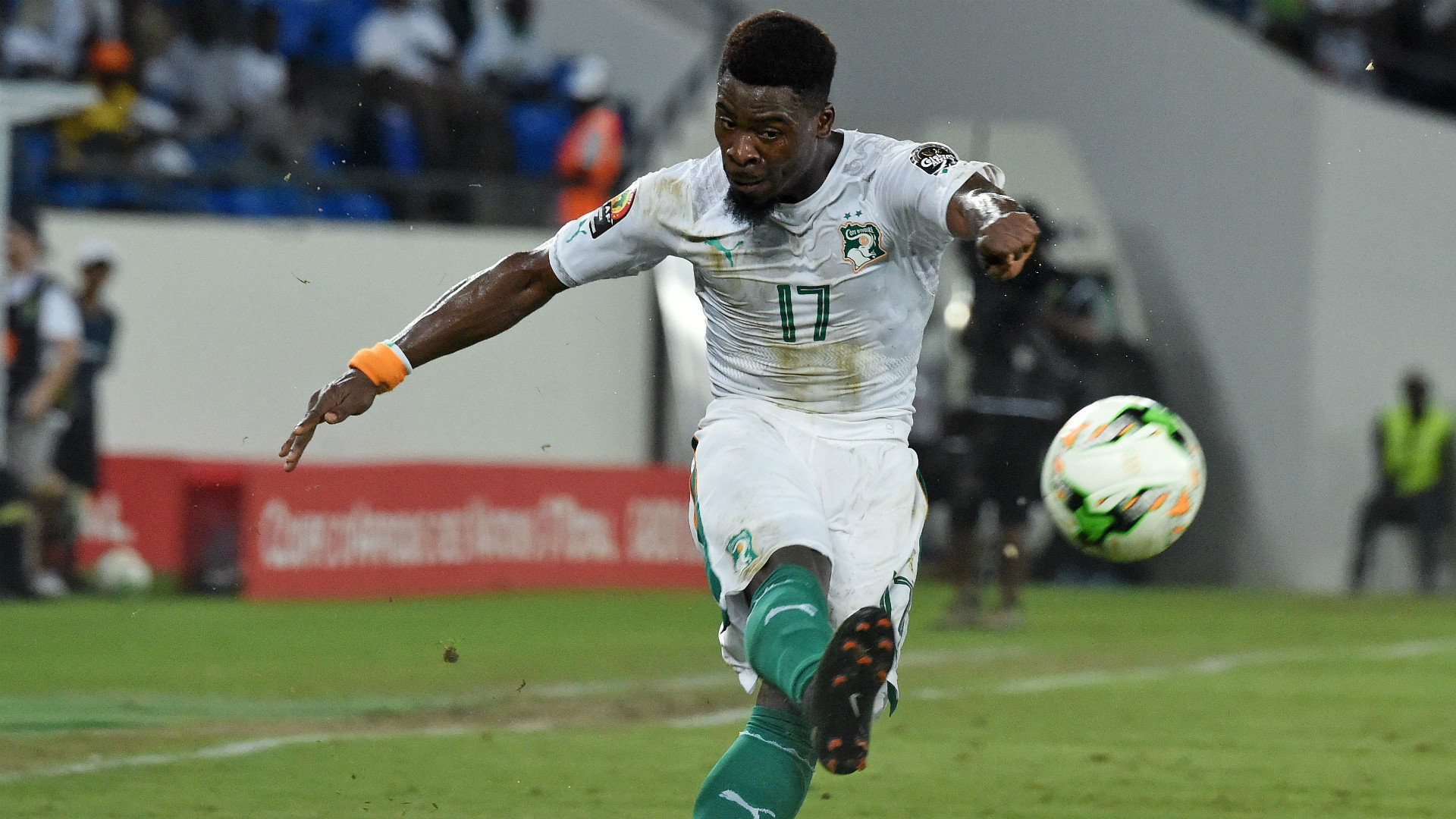 There are talks about how a new lease of life for Aurier, away from France, might help reshape the player's career. Now, more than ever, that is looking possible.
Meunier remains stiff competition for the right-back slot, meaning a move away could well be on the cards.
Considering Juve are in the market, and Real look unlikely to lower their asking price for Danilo, don't be surprised to see Aurier make the move to Turin.
His agent, Stephane Courbis, has already been spotted speaking to representatives from the Italian giants, and the Ivorian has the potential to be a big hit in Italy.