Transfers
'Rooney and Costa would like it in China' - Man Utd & Chelsea stars urged to consider moves by Eriksson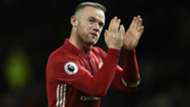 Wayne Rooney and Diego Costa should consider moves to China if they leave Manchester United and Chelsea, says Sven-Goran Eriksson.
The former England manager has just finished a coaching stint in Asia which saw him take in spells with CSL teams Shanghai SIPG and Guangzhou R&F, along with second tier side Shenzhen FC.
He enjoyed his time away from Europe and feels those being heavily linked with big-money moves would do likewise.
Rooney is reported to be edging towards the exits at Old Trafford, after slipping down the pecking order under Jose Mourinho, while Costa has been deemed surplus to requirements at Stamford Bridge despite netting 20 goals in a Premier League title-winning campaign.
Eriksson said in the Daily Mirror of the China talk: "I haven't spoken to Rooney for a long time, so I don't know what he is thinking, but if he went to China I think he would have a ­positive experience.
"He has a young family but there are international schools in the big cities and I know for sure he would have every help possible to make him settle. He would be made very welcome.
"The only problem you have is the language. But if you live in Shanghai or Beijing you have a lot of foreign people, so it is less of an issue. I bumped into many Swedish people in Shanghai and many Europeans live there, working for big companies.
"And, don't forget, the players get treated well. They have ­everything they need and are very well looked after, so for ­someone like Rooney or Diego Costa that would not be a problem.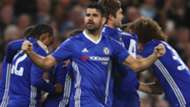 "When I was at Shanghai SIPG, I had the Brazilian player Hulk, who had joined for over £50 million from Zenit St Petersburg.
"He had no problems with life in China – his only problem was that he got injured on his debut and was out for two months after that. But I never heard him complain about life in China at all – everything else was good."
Eriksson also claims that while the CSL has established a reputation for being awash with money, the standard is improving and could be considered to be better than Major League Soccer in America.
'Costa has many offers to consider'
He added: "Chinese football is doing well – from what I have seen of the MLS the standard is better in China.
"OK, the club teams are better than the national team but that is being ­addressed. Chinese Super League teams are now regularly competing in the Champions League of Asia and doing well against other nations.
"China has a problem at grass-roots level because in the past they have focused more on individual sports like swimming, gymnastics and badminton. But clubs like Barcelona and Real Madrid have soccer schools there now and, with a population of 1.2 billion, China will be a super-power in the next 15 years.
"And the arrival of Rooney will only accelerate that progress."