Manchester United
'Pogba underappreciated due to fee' - Man Utd legend Robson backs French midfielder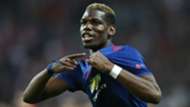 Paul Pogba is "not really appreciated" but has "improved" Manchester United and will only get better, according to Bryan Robson.
The Frenchman's first campaign back at Old Trafford saw his every move dissected in minute detail following a record-breaking £89 million transfer from Juventus.
He did help the Red Devils to three trophies, but also faced regular questioning regarding his consistency and contribution to the cause.
Robson, though, believes that too much scrutiny has been placed on his performances and that a man of 24 years of age should be acknowledged for what he is – a top player with bags of potential.
Pogba: My season was complicated
The United legend told the club's official website: "The media are always trying to criticise Paul.
"To a certain degree, that's because of the transfer fee and not because of the player. But when I look at Pogba, he has come into the club and improved us in that area. He has got certain things our other midfield players haven't got."
Robson added: "Paul is not really appreciated by certain sections of the media but when he's not in the team, I think he's missed.
"With the confidence of winning three trophies, I think he will go on and have an even better campaign next season."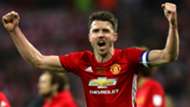 Robson has also hailed the decision to hand Pogba's midfield colleague Michael Carrick a new contract, with the 35-year-old having committed to another 12-month deal.
The former England captain said: "I'm absolutely delighted as Michael has got great experience.
Morata offers quality Man Utd need most
"He is good for the dressing room and knows what the club is all about. He is a really sensible lad who trains really hard and some of that can rub off on the kids coming through at this moment in time. I'm delighted to see he's been given another year."
Carrick, who made 38 appearances in the 2016-17 campaign, recently took in his testimonial after 11 years of loyal service at Old Trafford.