'Of course I'd like to emulate him' – Silva wants to follow in Mourinho's footsteps
Last Updated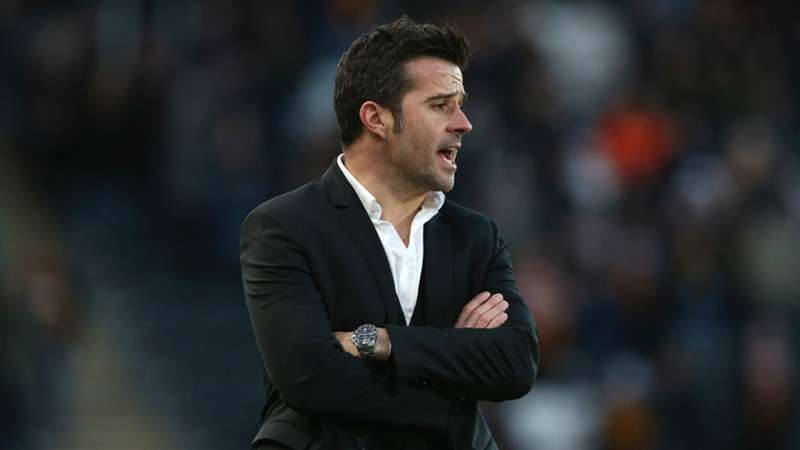 Getty
Watford manager Marco Silva says he wants to emulate his compatriot Jose Mourinho and go on to do big things in his managerial career.
Silva is regarded as one of the brightest young managers in the Premier League, and has Watford up to eighth in the league table.
Watford +1 handicap 23/20 v Man Utd
Speaking ahead of his team's visit to take on Mourinho and Manchester United at Old Trafford on Tuesday, Silva said he would like to follow in Mourinho's footsteps.
"Of course I'd like to emulate him," the 40-year-old said of Mourinho.
"It is important and a good sign when somebody compares you with a good coach. It is better to be compared with a very good coach than the other way.
"For Portugal he is a very important coach with what he did in the last 15 years.
"It is really important for him and he has also shown the way for other Portuguese coaches. To reach his level I need to do my job. I need to improve every day.
"I'm sure if I continue to do my work maybe good things will come in the future but for me the most important thing is always the next day, the next training and the next match."
Silva said that he considers Mourinho a friend, and has consulted with the Man Utd boss during a managerial career that has so far taken him to Portugal, Greece and England.
"Our relationship is very good. We are friends," Silva said.
"When I wanted to know something about the Premier League when I was in Portugal or when I was in Greece the best person to talk to was Jose.
"He told me what you would expect, good things about the competition, the Premier League, the matches as well."