A-League
Matthew Spiranovic on Perth, Popovic and the challenges of China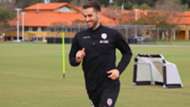 Perth Glory will boast close to a whole new back line next season and Matthew Spiranovic is set to play a key part of it after reuniting with coach Tony Popovic.
After two and half years in China with Hangzhou Greentown, the 30-year-old defender is back in Australia and set to bring a new level of steel to Perth's defence. 
Reuniting with Popovic proved a lure too large to resist for Spiranovic with the duo previously claiming the Asian Champions League for the Western Sydney Wanderers back in 2014.
"Very happy to be back in Australia playing my football and very pleased to sign here at Perth Glory," Spiranovic told Goal. 
"There was some interest about, I guess I initially thought I was going overseas again but then you know how things worked out, it just felt like the right fit to join Perth Glory and to be working under Popa again.
"A big part of it was to play under Tony again after obviously some memorable seasons at Western Sydney in the past, so hopefully that can continue here in the A-League with Perth Glory."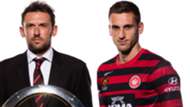 Joining Spiranovic in an imposing back four will be Ivan Franjic and Tomislav Mrcela with all three involved in the Australian national set-up at some point during their careers.
"Things are coming along quite nicely, we're building a strong squad," Spiranovic said. 
"There will be a lot of competition for places and that'll keep everyone on their toes which is good."
Spiranovic arrives in Perth after playing 49 games for Hangzhou in China over the past three seasons with the club relegated from the top-flight in 2016.
With the side's foreign spots taken up, Spiranovic found himself frozen out of the squad at the start of year and admits his time there wasn't without its challenges. 
"Overall it was a good experience, obviously challenging on and off the pitch but I only have good things to say about the club," he said. 
"A lot of respect for the club and I think the two and half years was a success. 
"Obviously the language barrier and the little things like getting used to different foods and even getting around is hard because you can't drive." 
— Zhejiang Greentown FC (@ZJGreentownFC) May 1, 2017
In 2016, Spiranovic crossed paths with a very familiar face when Tim Cahill joined Greentown for a short stint. 
"Timmy and I actually played together for six months," he said.
"It was good to have another Aussie there in the team, makes it easier I guess just to have that company off the pitch which is always hard."
With 35 caps for the Socceroos, Spiranovic was keeping a close eye on Australia's recent World Cup campaign in Russia and admits his personal focus will be on Perth and not getting backing into the national team this coming season. 
"I thought in all three games they performed very well," he said. 
"Look to be honest my focus right now is here at Perth Glory and getting fit and playing regular football and we'll see how the rest goes."
To find this and other stories about the world game Down Under, head to Australian Football on Facebook.