Matic 'living the dream' at Man Utd in bid for Premier League title glory
Last Updated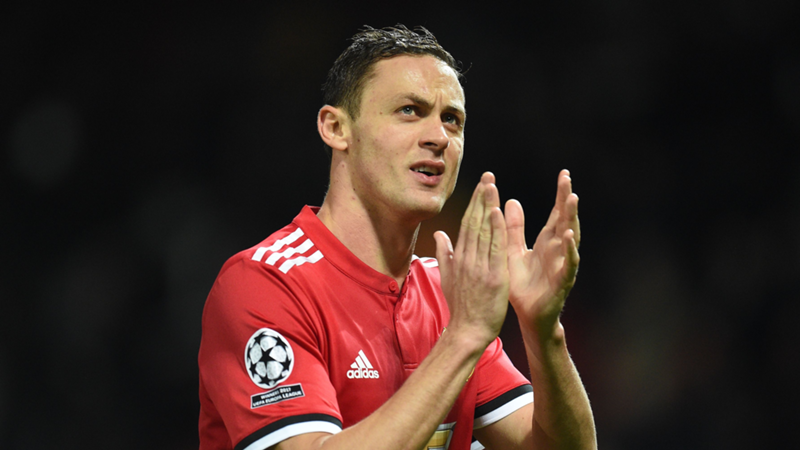 Getty Images
Nemanja Matic has promised to 'give 100 per cent' in Manchester United's bid for the Premier League title and admits he is 'living my dream' at Old Trafford.
United currently sit in second place, trailing Manchester City by eight points after only 13 matches and are without a league title since the 2012-13 season.
Matic is determined to break the dry run, however, telling Scandinavian supporters' magazine United-Supporteren: "If we were to win the league it would be a very big deal, not only for me but for the club and the fans as well.
"I'm going to do everything I can to make that happen. The fans can at least expect that I will give absolutely everything in every game. I will always give 100 per cent.
"Let's see what we can achieve together, however, I think we can go far.
"It's difficult to make promises in football. I can't promise that we'll win the league. However, I can promise that I will give 100 per cent and we'll see how far it takes us."
Matic made the £40m move from Chelsea in the summer, linking up with former manager Jose Mourinho and has proved a revelation in midfield for the Red Devils.
The Serbian said at the time working with Mourinho again was a big driver in his move to Manchester, but has since revealed a long-held desire to play for the club.
"I'm living my dream now, and of course I have a dream about winning the league with United," Matic said.
"I still remember I watched the Champions League final in 1999 on the television. I know everything, or at least almost everything, about Manchester United.
"United was a big team back then. They had many fantastic players, but for me, Ryan Giggs was the greatest. When Nemanja Vidic came to United, I also admired him."
United play Watford on Tuesday to kick off a run of four matches in 12 days which will prove crucial to their hopes both home and abroad.
Matches against fellow heavyweights Arsenal and Manchester City over the coming weekends will make the picture at the top of the Premier League ladder clearer.
A 1-0 defeat to Basel last week prevented United from progressing to the Champions League Round of 16, but a point against CSKA Moscow next Tuesday will be enough to seal their passage.