'There was a giant explosion' - Burki describes terrifying Dortmund attack
Borussia Dortmund goalkeeper Roman Burki says team-mate Marc Bartra was "hit by fragments" when an explosion rocked the team's bus prior to Tuesday's Champions League quarter-final match against Monaco.
'You'll never walk alone, Dortmund!'
Burki told Blick he was sitting next to Bartra in the back row of the team bus as they traveled from their hotel to Signal Iduna Park for the first-leg encouter, and broken glass from the back window caused an injury to the the Spanish defender's hand.
"We left the hotel at 7:15 p.m. and went down the street. The bus turned to the main street, when there was a giant explosion," Burki told the German newspaper.
"I was sitting in the back row next to Marc Bartra, who was hit by fragments of the broken back window."
Burki added: "After the bang, we all ducked in the bus and went on the ground. We did not know if more happened. The police were quickly on the spot, and they were safe. We're all shocked — nobody thought of a football match in that minute."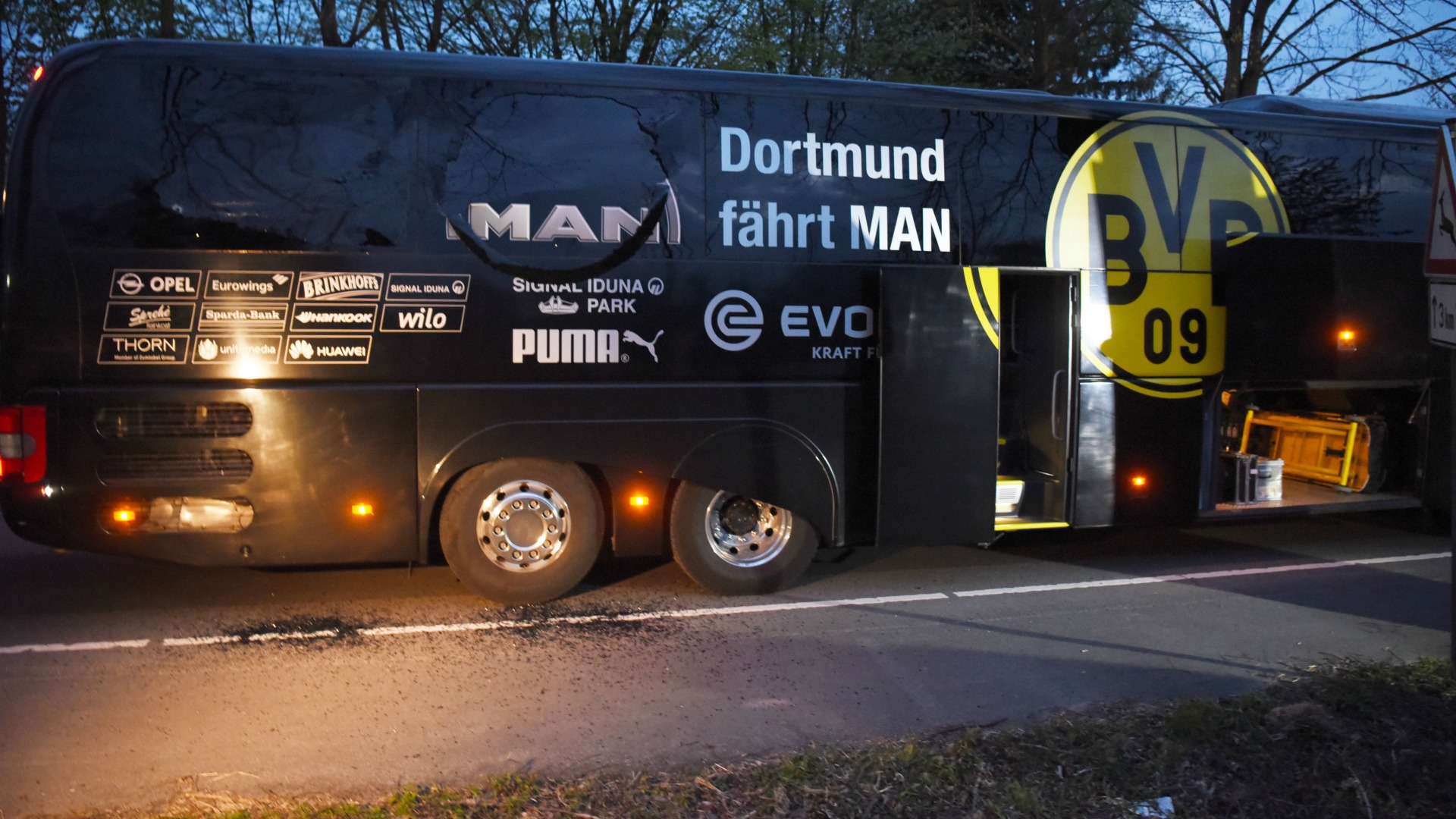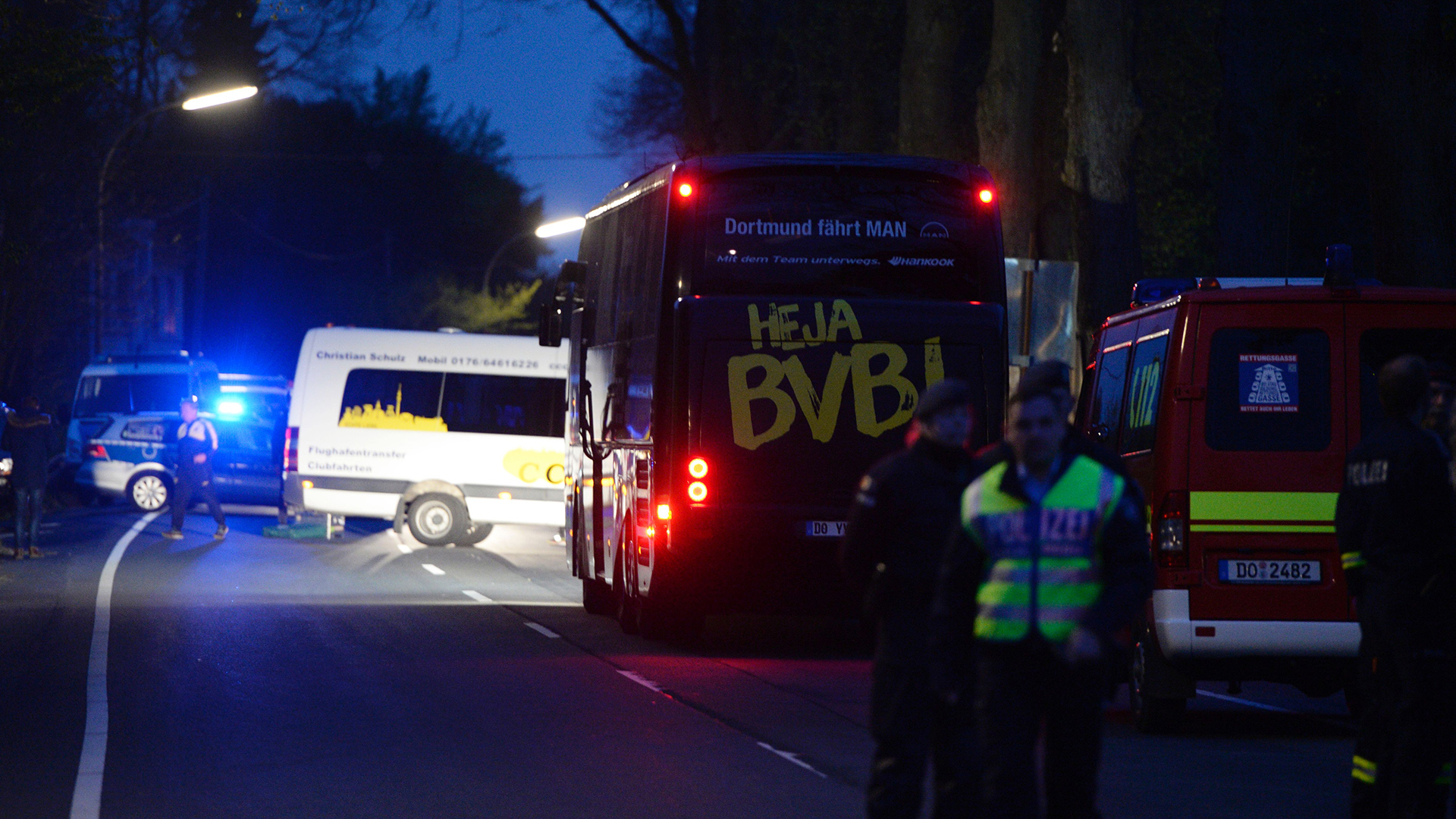 Dortmund CEO Hans-Joachim Watzke released a statement to confirm Bartra was in the hospital after being "slightly injured" in the incident.
"We were shocked, but the team has been shocked the most," Watzke said. "There was a bomb attack when the team left (for) the stadium.
"Marc Bartra is slightly injured, he is in the hospital and it hit his hand."
The local police confirmed there were three explosion in the area of the team bus shortly after 7:00 p.m.
"To our knowledge the windows of the bus are cracked - fully or partly - and one person was injured," read a statement from the police.
The club postponed the match and announced it will be played on Wednesday.
"Following tonight's incident involving the Borussia Dortmund team bus," UEFA stated, "the Champions League match between Borussia Dortmund and Monaco has been postponed until tomorrow [17:45 UK time].
"This decision was made after a meeting held at the Westfalenstadion between UEFA, representatives of the two clubs and local authorities."