Transfers
Liverpool outcast Sakho prepared to put off possible PSG return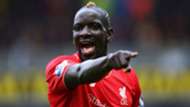 Mamadou Sakho is looking for a way out of Liverpool, but says it his too early for him to be considering a possible return to French football.
The 26-year-old left his homeland for Anfield in 2013, having progressed through the academy system at home-town club Paris Saint-Germain to become the club's youngest ever captain.
'Sturridge must see Pedro as role model'
Things have not gone entirely to plan for him in the Premier League, with initial struggles adapting to the demands of the English top-flight having made way for a complete removal from the fold.
Jurgen Klopp has frozen Sakho out of his plans following a summer disagreement, with the France international paying the price with no competitive minutes in 2016-17.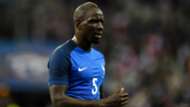 A move has been mooted for some time, and could be made with the transfer window still open, but the no-nonense defender is not looking to head back to PSG, or their fierce Ligue 1 rivals Marseille.
Sakho told Canal Football Club: "Since I started this incredible adventure abroad, in terms of football but also in terms of my family, because when I see my children speaking English I think it is a glorious thing that I have been able to give them.
'Chelsea game big chance for Liverpool'
"I think I have a few more wonderful years to experience abroad first. And PSG, why not, but afterwards.
"I think Marseille have a very good team. Bafe Gomis and Patrice Evra are friends of mine. But my answer to this might remind certain people about a song. When there is PSG, Sakho is with them."
Sakho has also lifted the lid on his falling out with Klopp, acknowleding that he did wrong and that he has worked hard to keep himself in shape ready for his next challenge.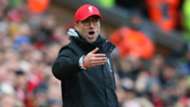 He added: "It is true that I turned up late. There was a rule that I should have observed. I do not at all see myself as above the rules, I respect everyone.
"I paid my fine, I was sanctioned, I apologised to my team-mates and my manager.
Klopp takes blame for FA Cup exit
"Aside from that… I do not want to go into the controversies.
"I work a lot, I have the chance to train with the reserve team , which allows me to keep up. And beside that I have my trainer. So I work a lot to stay on top of my game."