Arsenal
Lauren: How Wenger made Arsenal invincible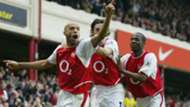 Lauren, a member of the last Arsenal side to lift the Premier League title, claims Arsene Wenger's class of 2003-04 were driven by "passion" and "character".
The Gunners made history over the course of a remarkable campaign that saw the 'Invincibles' complete a 38-game season without suffering a single defeat.
Wenger: My critics would like to jail me
There were 12 draws along the way, but 26 victories helped them to a 90-point haul and top-flight glory some way clear of the chasing pack.
In total, Arsenal would go 49 games unbeaten, before Manchester United brought their run to an abrupt halt at Old Trafford in October 2004.
They had, however, already achieved the unthinkable by then, with Lauren quick to pay homage to the leading lights that helped to illuminate a memorable period at Highbury.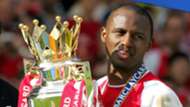 He told The Guardian: "The passion we played with was incredible.
"Thierry Henry was our best player: so talented and he wanted to win everything, [even] playing cards on the bus.
"Yet I'd choose Patrick Vieira. You'd see him training and think he wasn't at his best but in games he was, week after week. Patrick was incredible, exactly what a captain should be. He stood up to everything but with 'good manners'; aggressive but there was a classiness to it.
Five-star Arsenal delight Wenger
"If I could choose someone to play for Arsenal now, it would be him.
Lauren added: "Martin [Keown] hated losing. I wasn't a big talker but when I had to say something, people listened. [Sol] Campbell, the same.
"And [Jens] Lehmann: don't get me started. Lehmann could look in the mirror and have an argument. Incredible, strong characters.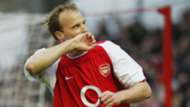 "Ashley Cole wasn't one to talk much but had that character. So did Freddie [Ljungberg].
"Dennis [Bergkamp] was quiet. He seemed cold because he didn't show emotion but it was there inside him. The same with Kanu. They wanted to win, they had focus too.
Welbeck shows he can shine for Arsenal
"When we finally lost at Old Trafford, they fouled us so much. The referee was horrendous. Everything seemed to be in United's favour, including a penalty for a Campbell 'foul' on [Wayne] Rooney that didn't exist.
"It hurt, but that record was incredible. And a lot of it is down to the fact we never thought about it; it never weighed on our minds.
"The only one noting it down was Wenger. We had good footballers and they all had tremendous character."