Transfers
Jose Ferreira: Phakamani Mahlambi's move Al Ahly is Bidvest Wits' biggest deal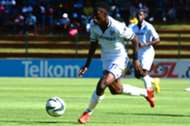 Bidvest Wits CEO Jose Ferreira says Phakamani Mahlambi's move was a good deal for the Braamfontein-based side.
"It was two weeks of solid work. The Egyptians are tough negotiators. There were times when I wasn't optimistic it would get through but we stuck to our demands and in the end they came to the party," Ferreira told Timeslive.
The Wits official revealed that Al Ahly's local rivals Zamalek were also keen to sign the 19-year-old forward.
"It is a real good deal for us and it could get even better if the player is then sold onto Europe. I think this is also the biggest deal they have ever done for a player. But they knew Zamalek were interested too," Ferreira said.
Wits faced Al Ahly in the 2017 Caf Champions League preliminary stages in March and the Egyptian giants made enquiries about three Clever Boys players.
"We played them in the Champions League in March and they spoke to us about two or three. They (Egyptian clubs) know our football very well," Ferreira said.
"Their coach loved Phakamani, he loved (Elias) Pelembe and (Vincent) Pule. They went all out to get him," he concluded.
The transfer fee is reportedly estimated to be worth in excess of R20-million for Wits, while Mahlambi will earn R5-million annually at Al Ahly.