Euro 2016
Jack Wilshere to Euro 2016? The question that shouldn't even be asked...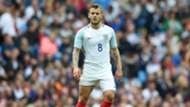 ---

COMMENT
---
When Roy Hodgson's preliminary England squad for this summer's Euro 2016 tournament was announced one name drew moans and groans from the critics, pundits and fans on social media: Jack Wilshere. The 24-year-old has only started one game for Arsenal this season - and that was the final game of the Premier League campaign against Aston Villa - prompting many to ask why someone who has had such little game time will be jetting off to France.
Wilshere's career has stalled due to injuries and despite playing just one league game in almost two years, he still manages to average a successful dribble every 14 minutes. The Hitchin-born midfielder possesses unique facets of his game which are unrivalled by many players in the same position; an ability to turn past a defender without touching the ball, the tendency to burst through and change his pace with trademark direct running. There's something about Wilshere which makes him exciting to watch - and those are just a few of his traits.
So why all the uproar about his inclusion in Hodgson's England squad? Wilshere picked up the Man of the Match award in six out of seven games in qualifying and played more successful passes than any other England midfielder during those games (291). He flourished in the deep lying playmaker role, a position he has become accustomed to while playing for the Three Lions, and in 2014 even admitted to studying Andrea Pirlo and Xabi Alonso as part of his education.
"In that role it's important you have to understand that if you lose the ball, the opposition are in a dangerous position to counter-attack. Whereas if I was playing a little bit higher, on the edge of the box, you can lose it and you have players around who can get the ball back. You learn how they use the ball and you learn when it's a good time to dribble or sometimes pass. I enjoy playing that role. I enjoy getting on the ball and starting attacks."
Wilshere was involved in England's Euro 2016 warm-up games against Turkey and Australia, particular impressing in the latter friendly at the Stadium of Light where he pushed up the pitch when the ball was with the centre backs - in similar style to the way Arsenal play. While Dele Alli's statistics may have overtaken his compatriot's from last season, there should be no doubting who the most important English midfielder is.
Not only is Wilshere a leader from midfield, he's respected by his team-mates and able to influence the rest through his domineering performances in the middle of the pitch. The work ethic of England's players has been criticised over the years as early tournament exits and disappointments have occured, but one player who puts his all into every single game is Arsenal's No.10. Former Gunners defender Sol Campbell recently echoed the thoughts of many established pundits and ex-pros by saying that he thinks Wilshere shouldn't be near the team due to his lack of matches.
"Before he got injured, Jack was playing excellently, but he simply does not have the games", said Campbell. "I think he'll take Henderson over Wilshere, not because of skill, but for lack of football and Henderson's steady nature."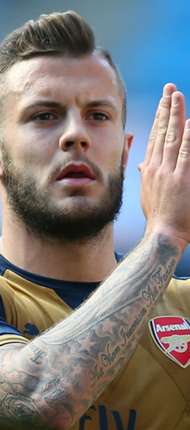 ---
FULL STORY |
Wilshere ready to play 90 minutes after successful England return
---
What does Campbell mean by "steady nature" exactly? Is it Henderson's superior fitness record? Or the fact that he's rarely photographed on nights out in Liverpool? The 26-year-old missed a large chunk of last season with a broken metatarsal in his right foot, and the unrelenting heel condition plantar fasciitis in his left foot has caused him constant problems throughout the past few months. 
It's also worth noting that Henderson's attacking influence has started to diminish at Liverpool where his key passes average 1.3 every 90 minutes compared to last season's 1.9. Statistics are a great barometer of where a player is and what he should be doing to achieve a particular target but it becomes apparent when watching both players in action that they are in Hodgson's team for two completely different reasons.
Henderson is able to break up play and act as a shield for the back four while Wilshere can control proceedings from deep, bursting through midfield, creating opportunities for his team-mates and reminding everyone why he is so highly rated by some of the most respected figures in the game.
Despite Campbell's comments it doesn't look like it will come down to Hodgson having to decide between Henderson and Wilshere, in fact, with question marks looming over Daniel Sturridge's fitness it could be that a player in another position misses out instead. The likes of Fabian Delph and Raheem Sterling shouldn't be anywhere near the team even if the latter is someone who provides a threat with his pace on the wing.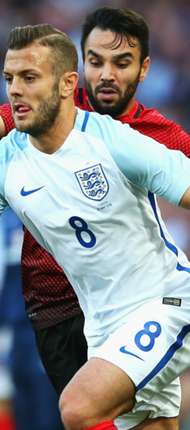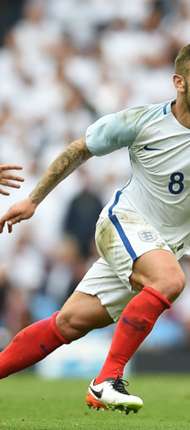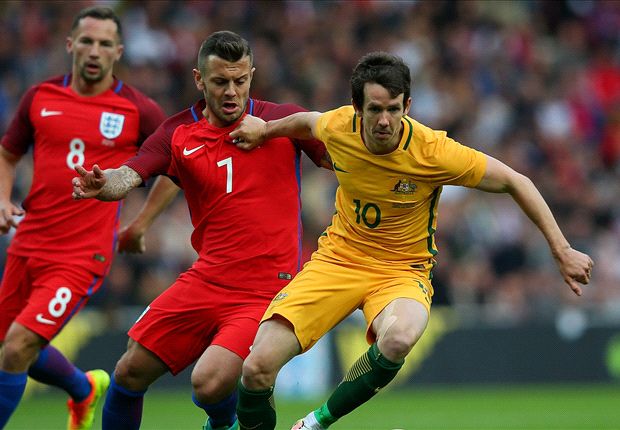 There are hardly any stand-out or marquee names in Hodgson's current squad which says a lot about the state of English football as a whole. Jamie Vardy's impressive season is testament to his hard work more than a gleaming reference of the football pyramid while Marcus Rashford and Dele Alli are extremely rare examples of young talent coming through to fullfil their potential. 
Indeed, Wilshere can count himself lucky that he's not in the same boat as Alex Oxlade-Chamberlain and Danny Welbeck, two players who were expected to both play a significant part in England's Euro 2016 campaign until injuries ravaged their chances of being selected. This is Wilshere's biggest opportunity so far to make a mark on a tournament which will be watched by millions around the world.
He's on the verge of signing a contract extension at Arsenal and there have even been murmurings that he could be set to fill the vacant captaincy at Emirates Stadium. There will be a weight of pressure on Wilshere's shoulders this summer, and rightly so, the player has had years of unfulfilled potential written off and courted no end of problems off the pitch - now it's time to do the talking where it really counts.