I've always believed Liverpool will reach the Champions League final – Salah
Mohamed Salah has stated that he is not surprised by Liverpool's journey to the Champions League final.
On Saturday, Jurgen Klopp's men try Real Madrid for size at the NSC Olimpiyskiy Stadium, Kiev in the final of the competition as they hope to crown an impressive campaign with a trophy.
The Anfield outfit last made it to this stage of the tournament in 2007 where they lost 2-1 to AC Milan and the Egypt international has disclosed that he never doubted the ability of his side to go far in the competition.
"To be honest, yes, I believed 100 per cent. From the first day I came here, I believed we were going to play in the Champions League, I believed we were going to go far, as much as we can, so now we are in the final," Salah told club website.
"If you look at our team now and in the beginning, you see the improvement [in] each round, each game and we were fighting to be in the Champions League and now we are in the final Champions League game - it's something huge. It's hard work, dedication."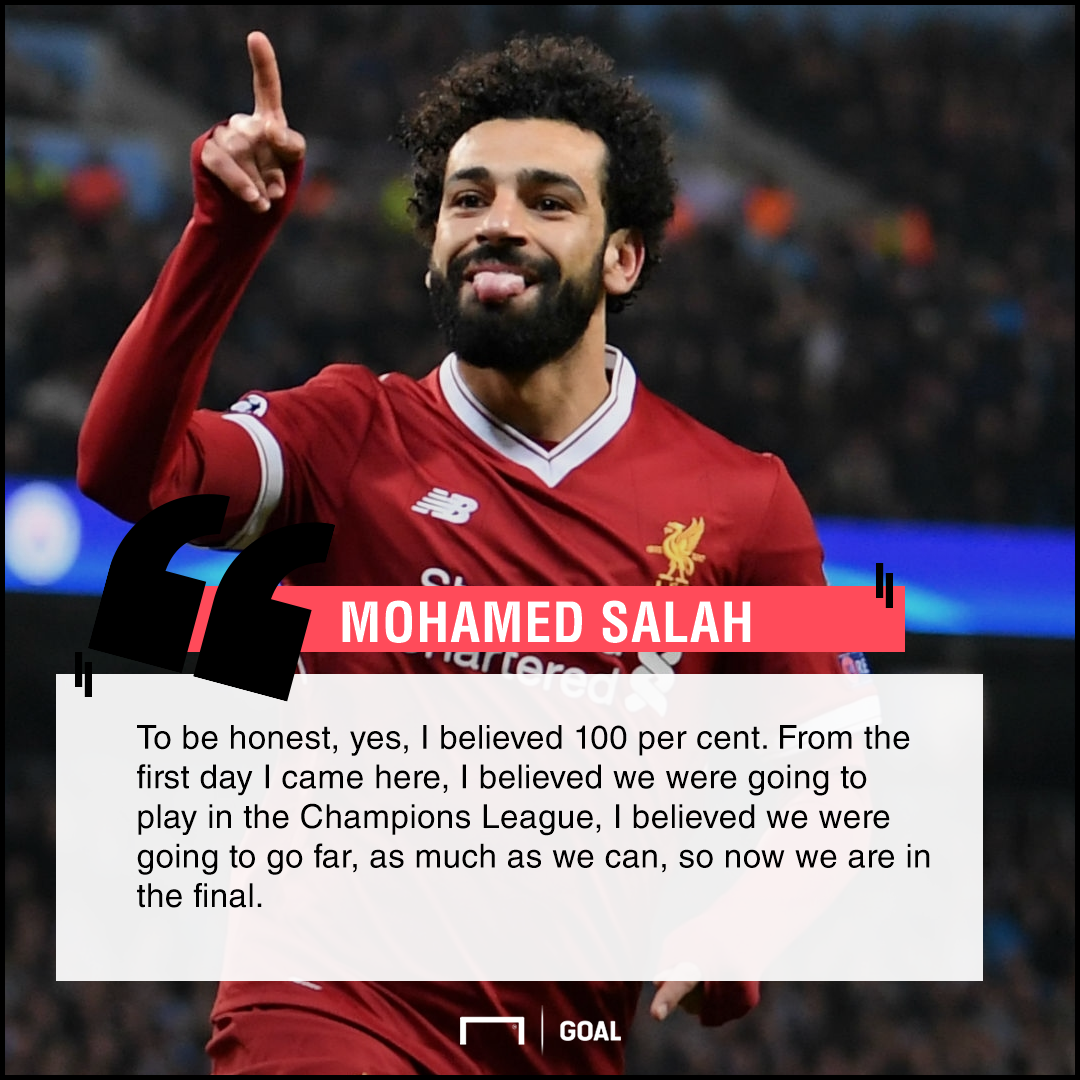 Salah has enjoyed a stellar debut campaign this term, scoring 44 goals in 51 encounters across all competitions and the forward is looking to continue the impressive form when they clash with Zinedine Zidane's men.
"For me, each game is just the game. I focus always to win it but I don't want to just put myself under pressure to perform in my way, but in the end I know it's an important game for everyone, a huge game," he continued.
"Everyone is excited in the city and the club [but] we have to just concentrate [and] focus on the game then do less mistakes as much as we can."