Tottenham Hotspur
'Leaving behind special memories' - Tottenham fans speak out about emotional White Hart Lane finale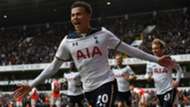 ---

COMMENT
---
Tottenham will bid farewell to White Hart Lane this weekend. When Manchester United visit the famous old stadium, Spurs fans will witness the final 90 minutes played on that patch of turf in north London.
Next season, the club will move into Wembley Stadium, before returning to Tottenham to head into the 'new' White Hart Lane.
RUMOURS: Spurs want Adam Smith
This Sunday is, therefore, defining. Spurs have not lost at home this season and can finish their home campaign unbeaten for the first time in the Premier League era if they avoid defeat against Jose Mourinho's side.
Goal has spoken with a number of Spurs fans ahead of the big day, with tissues sure to be in high demand…
---
RICHARD CRACKNELL - "THE EMOTION DOESN'T LIE IN THE PHYSICAL STRUCTURE"
---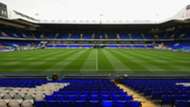 Richard Cracknell - @MrCracknell - host of 'Ohh When The Spurs': "White Hart Lane is nothing like the ground I first started going to in the mid-70s, let alone before that; it's just completely unrecognisable.
"But it's not the physical structure of the stadium that's really the emotional part of it; it's the years of going there, the experiences you've had going there, my dad taking me as a kid and me now taking my boys.
"It's walking down the High Road with my dad and sons - three generations of us going sometimes - that's where the real emotion lies, not with the structure itself."
---
GARY FLAVELL - "I FEEL CRUSHED BY IT ALL"
---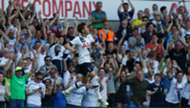 Gary Flavell - @Flav_Bateman - of the Fighting Cock: "It's very, very sad. It very much feels like we're losing our home or, at least, leaving home.
"It's the correct thing: more money, more seats, bigger ground, bigger club, equals more success, more fans, global brand awareness increasing. But, as a fan who goes week in, week out, that doesn't reconcile the impact of leaving.
Pochettino: Spurs spent big to win title
"You understand it because it's logical and sensible and grown up but the romantic aspect of it is that we've got the greatest ground in the world already and it's going to be a strange feeling on Sunday. I couldn't care less if we lose against Man United; it's very much not the reason why I'm going.
"We all just want to be there and we don't want to say goodbye, but we have to… I feel a bit crushed by it all."
---
TOM HAYWARD - "A LOT OF OTHER CLUBS ARE QUITE JEALOUS"
---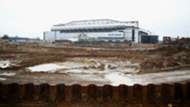 Tom Hayward - @Tomfoins87 - of The Tottenham Way: "We are moving next door and there are a lot of clubs who are quite jealous of how we've managed to do this. All of these clubs that have had to move – West Ham, Arsenal, Manchester City – away from what they would call their 'spiritual home' and we're not doing that. We could use half the concrete from the old stadium and use it for the new one, it's that close.
"We are one of the only teams in English football history that will have played at three different stadiums in three different seasons. We're certainly the first in the Premier League in living memory.
Well done, Chelsea, but you had it easy
"I do wonder how much of an effect that will have but the best thing you can say about us is we've survived under pretty difficult circumstances since Pochettino took over.
"He's developed a team that was full of, for lack of a better word, losers, very weak-minded people. He identified who could make the cut and who could make this team a better team and I feel like he'll do the same at Wembley and the season after. He's always looking to progress and make that step up."
---
NIKHIL SAGLANI - "WE'LL ALWAYS BE FROM THE LANE"
---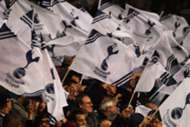 Nikhil Saglani - @Nikhil_Saglani - of Yahoo Sport: "No matter how big and shiny our new stadium will be we'll always be from the Lane. 
"For now, it's purely emotional. Yes there's a fantastic new stadium over the horizon - literally - but for now, it's all about saying goodbye to the Lane.
"I'm sure there'll be many grown men and women crying - and they'd be well within their rights to. Football is emotive and White Hart Lane is home."
---
SEB STAFFORD-BLOOR - "THERE ISN'T A BAD VIEW IN THE WHOLE GROUND"
---
Seb Stafford-Bloor - @SebSB - of numerous outlets: "Beyond all of the nostalgia and the concrete concourses, I've always loved the view at White Hart Lane. You couldn't build a stadium like it now because of how high those banks are. There isn't really a bad view in the whole ground.
"You can go to some football stadiums, in this day and age, you can feel that you might as well have stayed at home. The experience of you being there isn't that great.
Can Kane break Man United duck?
"But White Hart Lane, it's the view, that's what I'll miss; being able to look at parts of the pitch pre-game and see the places where Danny Rose hit his volley against Arsenal or where Gareth Bale tore Maicon apart!
"There's no real magic in the bricks and mortar, I think we can get a little carried away with the reverence of walking around the ground and what it feels like to walk up those really plain stairs... it's okay! It was always more about the view when you reached the top."
---
RICKY SACKS - "LEAVING BEHIND SPECIAL MEMORIES"
---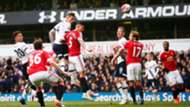 Ricky Sacks - @RickSpur - of e_Spurs: "If you ask any Tottenham fans the best game to end on I think a lot of people would say Manchester United; it's an iconic club.
"Part of me is really sad I'll be making that final walk up the Seven Sisters Road to the stadium, knowing it's going to be my last time of going to the traditional White Hart Lane.
"I'm going to get there nice and early, I'll stay for the farewell, and I want to be one of the very last to leave because I'm leaving behind some very special memories in there."