Premier League
Italians do it better! Conte, Allegri & Ancelotti prove who the best coaches in the world are
---
COMMENT
---
Jose Mourinho once remarked that "everyone in Italy thinks they are a coach". This should come as no surprise given the astonishing levels of success enjoyed by Italians in the managerial world.
On Friday, Antonio Conte became the fourth Italian boss in eight seasons to win the Premier League as Chelsea defeated West Brom at The Hawthorns. He follows in the footsteps of Carlo Ancelotti (Chelsea, 2010), Roberto Mancini (Manchester City, 2012) and Claudio Ranieri (Leicester City, 2016) in claiming English football's biggest honour.
Chelsea's summer transfer plans
It is a golden age for coaches from the Bel Paese. This season, Italians will win three of Europe's 'Big Five' leagues: Conte the Premier League, Ancelotti the Bundesliga with Bayern Munich, and Massimiliano Allegri the Scudetto with Juventus. Allegri will also lead Juve into the final of the Champions League next month and could become the third Italian manager in six seasons to capture that prize.
In Russia, Conte's former assistant Massimo Carrera took Spartak Moscow to their first league title in 16 years. All over Europe, Italian managers are in vogue. No nation has more head coaches (18) currently in the continent's big five leagues. Even China and Albania's national teams are bossed by Italians, as were England, Russia and Japan in recent years.
Yet this is no new phenomenon. For decades Italian coaches have been the envy of the football fraternity. Italy have produced more Champions League/European Cup-winning managers than anyone else and Italian coaches have won 46 UEFA Club competitions in total, a record ahead of the Spanish in second (37) and the Germans in third (27).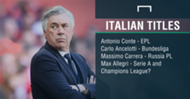 So what is the secret behind this dominance?
The simple answer is that Italian coaches are the best tactically. They have regularly been at the forefront when it comes to revolutionising the game. From the Catenaccio of the 1960s, which saw Nereo Rocco's AC Milan and Helenio Herrera's Inter dominate the European Cup, to the high-line pressing of Arrigo Sacchi's immortal Milan team, to Francesco Totti's false 9 at Roma under Luciano Spalletti, Italy has re-designed the sport time and again.
"Italian clubs cannot afford the same transfer fees as the other leagues, but you cannot buy ideas. In that sense, our school of coaching is at the vanguard," the legendary Giovanni Trapattoni told Corriere dello Sport.
There is a unique obsession with tactics in Italy. Its importance is drilled into children from a young age. Coaches study their next opponents meticulously, entire training sessions can be consumed on planning, while football shows are dominated by tactical discussion. The press analysis is forensic.
What Chelsea must do to win Champions League
While Florence's Coverciano technical centre is famed for training and developing Italy's coaches, with its main teaching being that a manager must be strategically adaptable, in truth tactical ability is not something that can just be taught on a course. The capacity to think critically and analytically is something that is deep rooted in the mind of the Italian.
"What stands Italian coaches out above the rest is our minute attention to detail," Trapattoni explained. "They are beyond compare when it comes to tactical knowledge and the ability to form a group dynamic."
"Our managers are so well-prepared tactically, better than any other, and always have been," Mancini told SFR Sport on Saturday. "This school of thought goes back a long way. Italian coaches are the best in the world."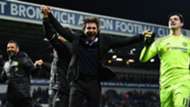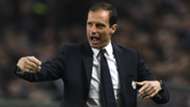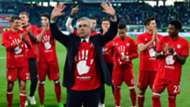 Italians are famed for being adaptable tactically. Ranieri, who oversaw the greatest achievement in football history by winning the Premier League with Leicester, was handed the derogatory nickname 'The Tinkerman' in England due to his perceived over-eagerness to tinker with his players and system. But to be successful in modern management, you cannot play the same formation and personnel every match. If you do, you will soon be found out with so much technology now available to study opponents.
Allegri right now is the most adaptable coach of them all. Over the past season he has alternated from a 3-5-2 to a 4-3-1-2 to a 4-4-2 to a 4-2-3-1 and, most recently, to a 3-4-3. He quickly realised after 10 minutes of the Champions League semi-final second leg against Monaco that his team was ceding too much space out wide and switched from a three-man backline to a four-man unit. Juventus dominated thereafter.
Allegri's ability during games to seamlessly "change the menu" — as Patrice Evra labelled it — perfectly encapsulates all that is great about Italian coaches. Allegri's hybrid formation will soon be copied all over the world. Compare this method of tactical management to the horribly outdated techniques of an Arsene Wenger, who plays the same style of football come rain or shine, regardless of the opponent. No wonder it took him so long to finally get a win against a shrewd analyst in Jose Mourinho.
Then there are the Machiavellian principles that many Italian coaches drill into their players so they learn to win at all costs. Regardless of whether they attack or defend, whether they kiss or kick opponents, the end will always justify the means.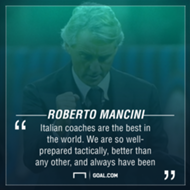 "When an Italian tells me it's pasta on the plate I check under the sauce to make sure. They are the inventors of the smokescreen," former Manchester United manager Sir Alex Ferguson once joked.
"They know what needs to be done in order to win and adapt well to the countries they find themselves in," Trapattoni continued.
"When I was at Juventus and we didn't play well, my president Gianni Agnelli would come to me and say: 'Trapattoni, today I was not entertained, but the important thing is that we won. Well done.'"
There is so much that the rest of the world can learn from Italy when it comes to breeding great football managers. In the case of England, the state of home-grown coaching is quite frankly embarrassing. In 25 years of the Premier League, an English manager has still not won the title. It has been 21 years since an Englishman (Kevin Keegan) even finished second and 14 years since one came third (Sir Bobby Robson). Since World War II, only three English managers have won a title in Europe's four other major leagues of France, Italy, Spain and Germany — and two of those came in 1946 and 1950.
The very few English managers who have been trusted to take charge abroad recently have humiliated themselves — just as Gary Neville did last term at Valencia and Tony Adams is doing now at Granada.
There needs to be an intellectual revolution in England, in the media and at youth and grassroots level, with the appreciation of the tactical and mental side of the game an integral part of this movement. Given their expertise in this area and their recent dominance in the Premier League and beyond, there is surely no one better to lead this revolution than an Italian.