Indian Super League
ISL 2017-18: ATK's Ashley Westwood - Bengaluru consistent as they could retain many players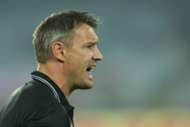 ATK's interim coach Ashley Westwood explained why the club has struggled this season. He pointed at the number of injuries and that they had several new players in the squad who took time to gel.
"As I said we have had so many injuries. We had a bit of tough luck. There are many reasons why we have not performed. It takes a lot of transformations in a team. The Indian draft was put together which meant only two Indian players remained from last season. Look at teams like Bengaluru FC. Not sure how many players they managed to retain may be 10 maybe 11. So they have a little bit more consistency. They gelled as side. It was always going to be tough when you have 23 new players. That's test for the coach," said the former Bengaluru FC coach.
The Kolkata outfit have seven matches to go before the league stage ends and Westwood believes that they do not need to win each one of them to finish in the top four."I think we need a win for the confidence. I still don't think we need to win every single game to make it to the play-offs. I don't think we are out of contention if we lose tomorrow (Sunday). We have five foreigners tomorrow. Tom Thorpe is okay now. He trained today. Looks fine but he is not a 100 per cent fit. Let's see if he plays tomorrow.
"We had three injuries in the game against Chennaiyin which is very unique. We were forced to make three substitutions due to injuries. Conor (Thomas) can play as center-back if needed. David (Cotterill) has played as right winger, left winger as well as a central midfielder in England. So that gives us a little bit of flexibility. It's not a great thing when you have three foreigners injured but at the end of the day. We have five left so let's hope we don't get another injury," he hoped.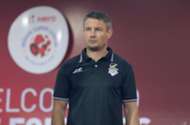 After 10 matches under Teddy Sheringham, Westwood took charge of the team a day before their clash against Chennaiyin FC earlier this week. The former Penang FA coach opines that the players did show some improvement in the last match.
"We are confident (to qualify for the play-offs) of course. A new coach brings in new ideas. I felt there was some improvement in the last game. We scored just seven goals in our previous 10 matches and we scored a goal in the last match. So definitely these are encouraging signs. The players are responding well. They are showing aggression, desire and energy," he pointed.
Marquee signing Robbie Keane has been undergoing treatment abroad since he picked up another injury in their match against Bengaluru FC. He also shared an update on Portuguese winger Zequinha.
"Robbie Keane is coming back on Sunday (January 28th). If he feels he is fit and ready to train, he will join the training. I know how professional Robbie is. I expect him to be back in the side very soon.
"In the Super Cup, he (Zequinha) will be up and running. There is no reason to believe that he cannot recover early. It depends on how he responds to treatment," signed off Westwood.