Manchester City
Guardiola: Man City will adapt to new loan rules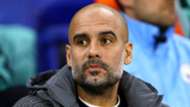 Manchester City boss Pep Guardiola has affirmed that his club will have no problem in following proposed new rules governing the loaning out of players. 
FIFA are reportedly considering measures to limit the amount of players each club can release on temporary deals each season. 
From the 2020-21 season onwards, teams may be restricted to just six or eight loans a year, a proposal that would cause upheaval at some institutions where the loan model is used extensively for young talents. 
City would be one of the most affected, with 28 players currently representing other teams, but Pep is not worried about the possible changes.
"We are going to adapt to the rules," Guardiola said to reporters in Friday's press conference.
"The new rules are coming. We're going to see the situation about loan players and see what we can do.
"If we cannot loan them they are going to come back here. If we don't believe they are going to play, if we cannot loan them, we are going to sell them. It's simple.
"We're going to see before they take the players where they are going to play and if it is not possible to loan them we are not going to buy them."
Guardiola added that the weakness of England's reserve and Under-23 competitions needs to be addressed should FIFA move to limit loans.
"It's not good for me. Loan players are in good leagues. To then come here to play in front of 10 people is not good for their development."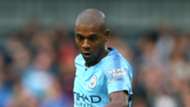 The Man City boss also affirmed that he would not be entering the transfer market in January to sign a back-up for Fernandinho, despite recognising the wear and tear his first-choice defensive midfielder sustains. 
"We can play him but we're going to kill him for next season," he said. "No way, not today. You cannot play a player every three days.
"We have alternatives - John [Stones] can play there, Danilo can play there, Fabian Delph - even [Oleksandr] Zinchenko can play there, Ilkay Gundogan can play there.
"We have a good squad depth and a few players can play in several different positions.
"I said previously we are not going to the transfer market, I'm so delighted with the squad we have.
"I am sad when many players deserve to play do not play - imagine if we bring another one. It's better like this."
The Premier League leaders are back in action on Saturday, when they will take on Bournemouth at the Etihad Stadium.