KPL
Former Harambee Stars coach Sammy Nyongesa is dead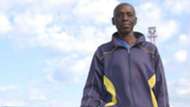 Kenyan Premier League Limited have joined the football fraternity in mourning the dead of former Harambee Stars coach Sammy Nyongesa.
Nyongesa, father to former AFC Leopards and Ulinzi Stars striker Mike Baraza, died at the age of 67 after a long battle with prostate cancer.
"My dad has gone to be the with the lord," said Baraza.
Kenyan Premier League extends its deepest sympathies to the family, relatives, and friends of former Harambee Stars assistant coach Sammy Nyongesa. Mr. Nyongesa will be remembered for his dedication in the development of Kenyan football and youth in the central Rift region.

— KPL (@TheOfficialKPL) August 24, 2018
Former Harambee Stars deputy coach Sammy Nyongesa, 67, dies after battle with prostate cancer.

— Ali 'Mwamvita' Manzu (@Ali_Manzu) August 24, 2018
Before we talk of #MashemejiDerby Am saddened with the death of former Harambee stars coach and an advocate of young talent development Coach Sammy Nyongesa whom the soccer fraternity including the federation @kenya_fkf neglected may his soul RIP@YoshuaMakori #NTVSasa

— Marcello Omuttaha (@MOmuttaha) August 24, 2018
I watched videos Za collo son Former Harambee Stars deputy coach Sammy Nyongesa, and I was just crying. FYI Collo played Rugby together with late Mike Okombe. I hope Nakuru Rugby players went to visit his dad before he passed away.

— 🇰🇪Iron Lady,Duchess of Gatanga🇰🇪 (@2njerii) August 24, 2018
Hundreds of talented youngsters also passed through his (Nyongesa) hands while he was the coach of Kenya Farmers Association Football Club and at Harambee Stars from the seventies to the nineties.
Nyongesa is among pioneer coaches, who started the former National Youth Centres in 1970's and 1980's, which produced legendary players like Ambrose 'Golden Boy' Ayoyi (Scarlet), Sammy Taabu (Abeingo/AFC Leopards), Sammy Abida (Transcom) and Joseph Odera (Kisumu Posta).