U17 World Cup
FIFA U-17 World Cup 2017: All you need to know about Costa Rica U-17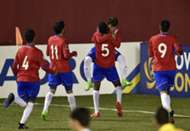 India is all set to host the 2017 FIFA U-17 World Cup, scheduled to kick off on 6th October. 24 countries from six confederations will be competing for one of the biggest honours in youth football with the matches being hosted in six cities across the country. 
In this segment, we take a look at Costa Rica U-17 team and guide you through their journey to the world cup, highlighting their achievements, key players, coach and much more. The Central American nation will compete in Group C alongside Germany, Iran and Guinea.
---
INTRODUCTION
---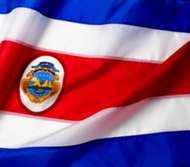 Country: Costa Rica
Confederation: CONCACAF

Nicknames:   Los Ticos, La Tricolor, La Sele (Selección)

Coach:   Breansse Camacho
---
PAST RECORDS AND LAURELS
---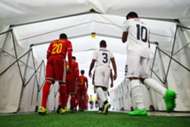 The FIFA U-17 World Cup in India this year is set to be Costa Rica's tenth appearance on the global stage at U-17 level. Their most successful period has been between 2001 and 2007 when they reached the knockout stages in the four tournaments held during the period. Despite not qualifying for the 2011 and 2013 editions of the World Cup which were held in Mexico and UAE respectively, Los Ticos had a decent outing in 2015, beating France on penalties to win a knockout game for the first time at the U-17 World Cup before bowing out to Belgium in the last eight in the tournament that took place in Chile.
---
ROAD TO U-17 WORLD CUP
---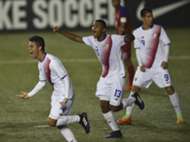 Costa Rica, Honduras, El Salvador and Panama qualified from the central American qualifying zone to reach the 2017 CONCACAF U-17 Championship. At the qualification stage which was held in Panama earlier this year, Costa Rica were slotted into Group A alongside Cuba, Canada and Suriname. Los Ticos coasted through the initial group stage, winning all three of their games to reach the classification round. Despite suffering a heavy 6-1 defeat at the hands of eventual CONCACAF champions Mexico, Los Ticos finished second courtesy of their slender 2-1 win over Panama, and that sealed their progression to the mega-event in India. 
Costa Rica scored 16 goals without reply in four matches in Central American qualifiers for the CONCACAF U-17 Championship, where they went on to score 11 more in five games.
---
PREPARATIONS AHEAD OF THE MEGA-EVENT
---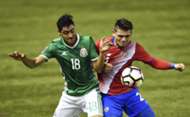 Costa Rica toured Honduras and Colombia towards the end of August as part of their preparations for the U-17 World Cup. The 20-member squad which travelled for the preparatory tour has been given below:
Ricardo Montenegro (Saprissa), Brandon Calvo (LDA), Alexánder Román (LDA), Fernan Faerron (Futbol Consultants), Nelson Brann (Liberia), Karin Arce (LDA), Walter Cortes (Saprissa), Felipe Flores (LDA), Amferny Arias (LDA), Sebastian Castro (Carmelita), Juerguen Sequeira (Limon), Andrés Aimar (Liberia), Andrés Gómez (Guadalupe FC), Christian Muñoz (Saprissa), Greivin Fonseca (Saprissa), Ronnier Bustamante (Herediano), Rodolfo Alfaro (Carmelita), Jecsy Jarquín (Liberia), Julen Cordero (Saprissa), Justin Montero (LDA).
Julen Cordero scored the solitary goal in Costa Rica's 1-2 defeat against Honduras in the first of their preparatory friendlies which took place at Estadio Carlos Miranda in Comayagua, Honduras.
---
TEAM COACH
---
Breansse Camacho took the reins of his country's U-17 side in 2016, taking over from the Argentine Marcelo Herrera, who he had assisted at Chile 2015. Camacho has held numerous roles as assistant and coach at various Costa Rican youth sides, notably heading to the FIFA U-20 World Cup Canada 2007 as part of the coaching set-up.
The San Jose-born 46-year-old coach has previously coached Belen FC, now renowned as Guadalupe FC, which plays in the first tier of the Costa Rican league.
---
KEY PLAYERS
---
 Costa Rica's no.9
Julen Cordero
has managed to grab headlines courtesy of a string of consistent outings since the turn of the year. He will be hoping he can continue this hot streak in the upcoming mega-event. Carmelita forward
Rodolfo Alfaro
and Guadalupe FC striker 
Andrés Gómez
are the other two players who have caught the eye during Costa Rica's progress to the FIFA U-17 World Cup 2017. The former notched goals at vital moments for his country during the CONCACAF championship while the latter has impressed in patches. Both players will be looking forward to make their mark at the global level come October. 
Follow Nisanth V Easwar on  Twitter - @niktheblue94