African All Stars
EXTRA TIME: Steven Pienaar honoured to be named Everton international Ambassador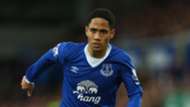 Liverpool is known for their rich football heritage with Everton being the oldest club in the city. 
So, it's amazing that Steven Pienaar is the club's first international ambassador. This underlines the former Bafana Bafana captain's legendary status at Everton.
The only question some local SA fans are asking is why Pienaar is calling Everton home? To be fair to the midfielder, he isn't disrespecting South Africa, because the town of Liverpool is also his home after spending many special years at Everton.
I'm coming home! Honoured to be named as Everton International Ambassador. #COYB @everton  pic.twitter.com/exLm6lPNJ5

— Steven Pienaar (@therealstevenpi) April 3, 2018
🇿🇦 | #EFC is delighted to announce Steven Pienaar has become the Club's first official Everton International Ambassador.

Welcome back, @therealstevenpi!

Read https://t.co/pCUsmPT5Cf pic.twitter.com/NXYiJEB8xo

— Everton (@Everton) April 3, 2018
| @therealstevenpi is coming home as our first International Ambassador!

What was your favourite moment from his playing days? #EFC pic.twitter.com/dwEwdm281G

— Everton (@Everton) April 4, 2018
Steven Pienaar's latest Instagram post pic.twitter.com/JqztH0Dd8u

— The Toffee Blues (@EvertonNewsFeed) April 3, 2018
Steven Pienaar was not only a proper little operator he captained a country as big as South Africa in world cups, there's nothing negative about the appointment, nothing.

— Shoey Mc (@ShoeyEFC1234) April 3, 2018
Getting Steven Pienaar back is just so @Everton they're always trying to be nice like this instead of being ruthless. He left us for more money fuck him. By being all nicey nicey is the reason why we're mediocre at present. Yeah Rooney I'm looking at you.

— Psilocybin (@Fugazi140) April 3, 2018