East Bengal
When East Bengal stopped Dok Ro Gang in 1973: Excerpt from Novy Kapadia's 'Barefoot to Boots'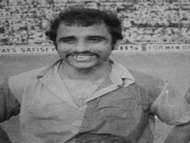 East Bengal's performance against Dok Ro Gang in the 1973 DCM final, is often considered the finest display by an Indian club side in the history of Indian football. Dok Ro Gang had six players who had taken part in the 1966 World Cup and were considered a tougher side than Pyongyang City Club. In the quarter-final league they trounced the Inder Singh-led Leaders Club, Punjab, 7-0. Dok Ro Gang were so dominant that ace striker Inder Singh at his peak was rendered ineffective. At half-time of that match, Dok Ro Gang led 6-0 and it seemed they would win by a double-figure margin.
Some DCM tournament officials asked me to accompany them to the North Korean dressing room and be their spokesperson. I, along with a couple of the tournament officials, requested the 
North Koreans not to score many more goals and humiliate one of India's best clubs. I also fabricated a tale that the owner of Leaders Club supported the socialist movement. Our persuasion prevailed and Dok Ro Gang played at a lesser tempo in the second-half and scored just one more goal.
By the display against Leaders Club it was evident that the speed and power of Dok Ro Gang's approach play was devastating and intimidating. East Bengal were the underdogs in the final. P.K. Banerjee used the two days rest before the final to plan a strategy and motivate his players. Even the normally committed and fiery Mohammed Habib was resigned to defeat in the final. P.K.'s first task was to revive confidence and self-belief amongst his players. He resorted to a clever psychological ploy. On the roof of the Duke Hotel in Daryaganj where the team stayed, P.K. used to take theory classes with the team. In one of the sessions he brought glass bangles and gave them to Habib, Akbar and some other players, and told them that if they did not want to fight, they could wear bangles like sissies. The players were incensed and got charged up.
In the evening P.K. visited the houses of some Leaders club supporters, known as the L-Club or the Banarsi Das gang, and over drinks requested them for a match to switch their allegiances and support East Bengal for nationalistic reasons. Swayed by P.K.'s persuasion, the L-Club supporters decided to cheer for East Bengal in the final. This attention to detail made a big difference. The roar of the crowd that greeted East Bengal when they entered the field for the final was deafening. The crowd acted like the twelfth man and inspired East Bengal to play their best-ever football on Delhi soil.
In the final, East Bengal out-thought the North Koreans by using a flexible 4-5-1 system. Mohammed Akbar and Subhash Bhowmick alternated as the lone forward and East Bengal's packed midfield enabled them to dominate play. Sudhir Karmakar, Ashok Lal Banerjee, Shyamal Ghosh and Probir Mazumdar marshalled the defence and Arun Banerjee was agile and brilliant in goal.
This match and its replay both ended in a draw. Dok Ro Gang refused to play extra time and so East Bengal were declared winners. East Bengal's victories against the North Korean clubs were historically very significant. The North Koreans were so impressed with the club's display that their embassy in Delhi made recordings of the Kolkata team's matches and sent them back to their capital,Pyongyang, for careful study and analysis.
East Bengal team in 4-5-1 formation, 1973 DCM Trophy final, New Delhi:

Goalkeeper: Arun Banerjee
Defenders: Sudhir Karmakar, Ashok Lal Banerjee, Shyamal Ghosh and Probir Mazumdar
Midfielders: Swapan Sengupta, Gautam Sarkar, Mohammed, Habib, Mohammed Akbar and Samaresh 'Pintu' Chowdhury
Forward: Subhash Bhowmick

Akbar would frequently link up with Bhowmick upfront.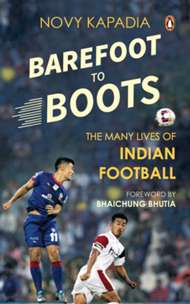 Veteran journalist commentator Novy Kapadia's new book 'Barefoot to Boots' looks at the evolution of Indian football over the last century and talks about its legends and memorable encounters. It will be released in New Delhi on Sunday evening and is now available on Amazon and bookstores.