Chelsea
Chelsea boss Conte: This will be my most difficult season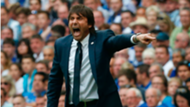 Chelsea boss Antonio Conte has revealed that he thinks the forthcoming campaign will be the "most difficult" of his career.
Get odds on the Community Shield
The Blues go into the new season reigning Premier League champions, and the Italian believes that this will only increase the expectation level of him and his team.
"For me, it will be the most difficult season of my career," he said. "I'm sure about that. 
"I haven't a lot of time to explain a lot of these reasons. But I'm sure about this. I have this perception and I hope I've made a mistake.
"In England, the pressure is high and you have to live with that pressure. In England, the league is strong, the strongest in the world.
"You have six teams ready to fight and to win the title. But only one team can win. It won't be easy. But we are trying to do this."
Pressure, meanwhile, is something the Italian needs to feel at his most competitive.
Neymar: Don't compare me to Figo!
"If I don't feel the pressure, then I put myself under pressure," he said. "That's my life. The pressure helps me to give the best, 120 per cent."
Chelsea's competitive campaign begins with a Community Shield meeting with Arsenal on Sunday.