KPL
Caf calendar: KPL 2019 season to kick-off in November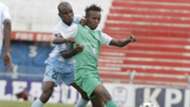 The 2019 Kenyan Premier League season will kick-off early in November as the local league prepares to adopt a new calendar.
 This is in line with Confederation of Africa Football recommendation.
The impending changes will have a significant effect on the 2018 season that will now end at least a month earlier, in October, to pave way for the new changes that will see KPL calendar run from November to June.
Football Kenya Federation President, Nick Mwendwa has directed KPL to ensure that the 2018 season winds up by October 6 so as to adopt Caf's impending major shift in the calendar, including the Africa Cup of Nations and interclub competitions.
"We have been mulling over a change of the KPL calendar, but this time round we have no choice but to comply with the Caf directive," Mwendwa was quoted by the Standard.
Among the changes lined up by the continental football body are new dates for Caf Champions League and Confederation campaign that are set to start and end in November and May (2019) respectively.
While the changes will be a reprieve to Kenyan teams, who have suffered from the current calendar at the continental stage, it remains to be seen how the clubs will navigate through the transition period that will come with additional mid-week matches.
KPL clubs have struggled this season after league title sponsors pulled out early in the year.