Brazil stars take in oxygen as Neymar complains about 'inhumane' conditions in Bolivia
Last Updated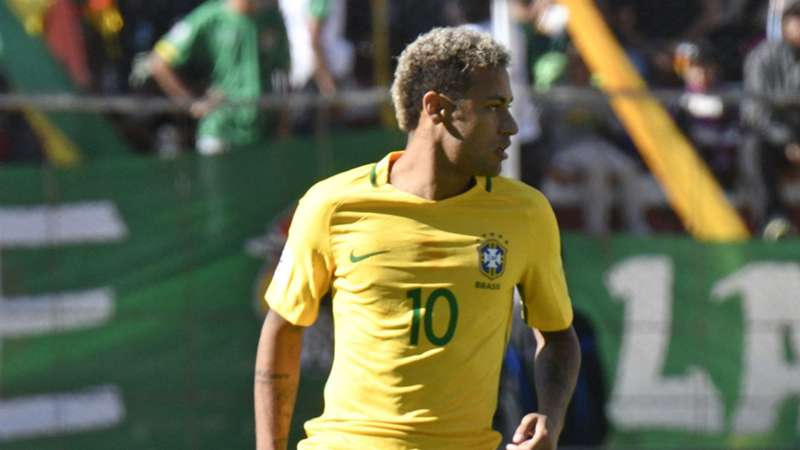 AIZAR RALDES
Brazil star Neymar has complained that it was "inhumane" to play against Bolivia in La Paz.
The highest capital city in the world at an elevation of over 3,650 metres, it is regarded as one of the toughest away trips in world football as the lack of oxygen complicates matters for visiting players, whereas the hosts are used to the gruelling conditions and their bodies have become accustomed to them.
Brazil 6/1 to win 2018 World Cup
As such, it was little surprise that Brazil, who have already booked their ticket to World Cup 2018, were held to a scoreless draw there on Thursday.
Straight up cheek from Neymar - choo choo pic.twitter.com/0SJakJ5JxJ

— Goal (@goal) October 5, 2017
Neymar has posted a picture on his Instagram feed that underlines just how tough his colleagues found it.
Several players, including the Paris Saint-Germain star, are pictured after the game taking on oxygen.
"Inhumane to play in such conditions," Neymar said. "Field, altitude, ball… everything was bad! But we were happy for the performance of the team even in these conditions."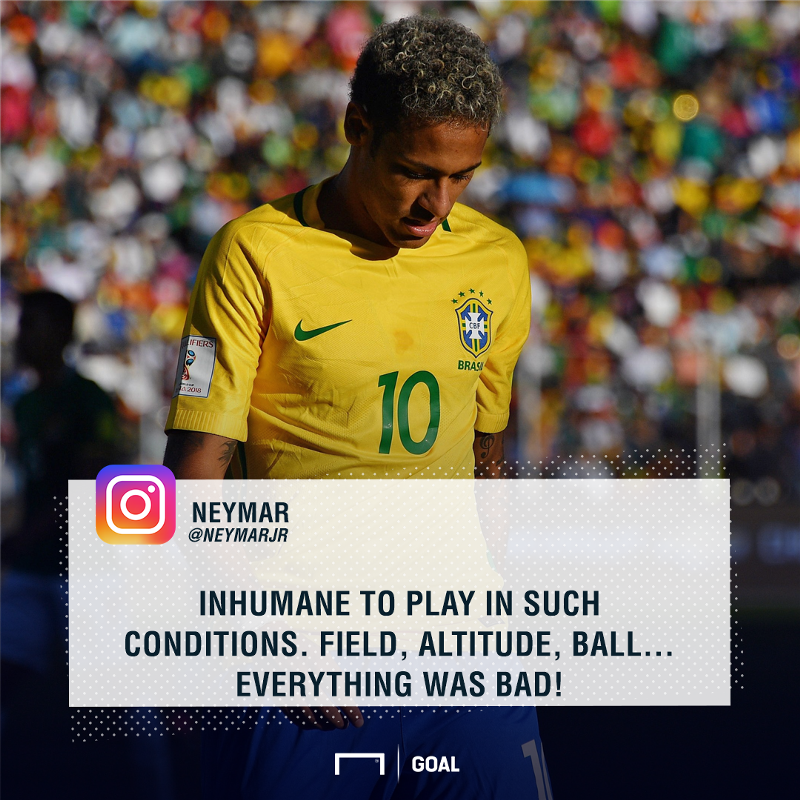 After the fixture, the striker revealed just how testing the conditions were.
"At one point, I was fouled and when I got up I was seeing stars," he said. "I had to wait a bit for everything to go back to normal."
Brazil complete their qualifying calendar with a home fixture against Chile next Tuesday, although it looks doubtful that Neymar's PSG colleague Thiago Silva will be available after he was withdrawn injured on Thursday.