Julian Draxler
BOSS Parfums Man Of Today: Julian Draxler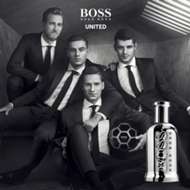 If there is one term to define Germany's Julian Draxler, it is that of a serial winner. The Gladbeck-born winger has already won the FIFA World Cup in 2014 with his country before following up with a Confederations Cup win last year where he was awarded the Golden Boot. What is even more impressive is the fact that Draxler captained Germany at the Confederations Cup win last year as only a 23-year-old.
Having come through the youth ranks of Schalke, Draxler was awarded the Bundesliga Young Player of the Year in 2013-14. To score 13 goals in German football's top division as a teenager is no ordinary feat, especially considering the fact that Draxler is not a striker but rather a winger.
Elegance and class, these are the two words which come to find foremost when talking about the silky German.
He runs as if barely touching the turf, gliding into space and past defenders, frictionless and free. On the ball he is smooth as silk, his passes caressed with left and right foot, his movements subtle. Like all the best playmakers, he operates with his head up, always surveying, always looking for a weakness to exploit. He's a topographer, mapping the pitch like it was a mountain range.
While few Germans have dared to venture out to foreign leagues while still being in their formative years as a player, Draxler showed that he willing to get out of his comfort zone by signing for Europe's newly emerging heavyweights in Paris Saint-Germain.
"We're all on our own paths and success means something different to each individual," he says.
As two-footed a winger as they come, Draxler can leave defenders on their back with considerable ease if given the opportunity to take them one-on-one.  Despite such prodigious talents at his disposal, life has not always panned out perfectly for the winger.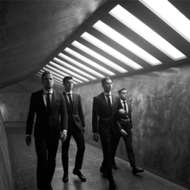 At Paris, he has at times struggled to get game-time due to the numerous options at disposal for the Ligue 1 champions.
Interest from other top clubs has never gone away, which is a testament to his high-grade skillset. After all, which team in the world would not want a cerebral, two-footed creator capable of playing in a variety of attacking positions? Another eye-catching summer and he will not be short of suitors trying to bang the door down.
But he is not one to allow such matters to distract from his bread and butter: making things happen on the pitch. There are fewer more alluring sights in world football than Draxler at full speed, sashaying past opponents and cutting a defence to ribbons with his precise passing.
"Qualities like passion, respect and integrity are very important to me," he insists, "which is why I always do my best to live my life by these values both on and off the pitch."
With such values, it is no surprise then that Draxler is one of the four world-class stars whose journeys are being celebrated by Boss Parfums.