Analysis: How Al Ittihad managed to prevent Al Hilal win in Saudi Clasico
The Saudi Clasico between Riyadh side Al Hilal and Jeddah side Al Ittihad ended 1-1 in one of the most entertaining games of the 2017/2018 season in Arabian football. Clear cut chances were spurned here and there, with both goalkeepers Ali Al Habsi and Fawaz Al Qarni putting in excellent performances.
Mokhtar Fallatah opened the scoring for Al Hilal against his former team, when Abdulla Otayf sent a wonderful diagonal ball into the box that Fallatah headed in. Fahad Al Ansari replied minutes later, when he shot from outside of the box – deflecting Mohammed Jahfali on the way into the net – and made it 1-1.
It all started when Ramon Diaz entered the game with a 3-5-2 formation for Al Hilal. This was done to make for the absences in midfield (Nawaf Al Abed, Abdulmalik Al Khaibary and Salman Al Faraj), while also looking to keep a back 3 to help face the Al Ittihad high press.
This was met with a 4-2-3-1 formation by Jose Luis Sierra, putting Fahad Al Ansari and Carlos Villanueva in the double pivot so they can release through balls in behind the defence. And send through balls they did, when they found Fahad Al Muwallad, Mahmoud Kahraba and Akaichi free in space behind the defence on more than one occasion.
However, it was Akaichi – now called "the Benzema of Al Ittihad" – who spurned many chances for The Tigers. It even reached a stage where the ball was going into the net and Akaichi had accidentally cleared it away, helping Al Hilal not concede!
Al Hilal decided to change their set up in the second half to strengthen the midfield (note: Omar Khrbin was injured for Al Hilal in the first half, replaced by fellow striker Mokhtar Fallatah), by bringing on new signing Mohammad Kanno instead of the captain Osama Hawsawi. It became a 4-1-2-1-2 formation.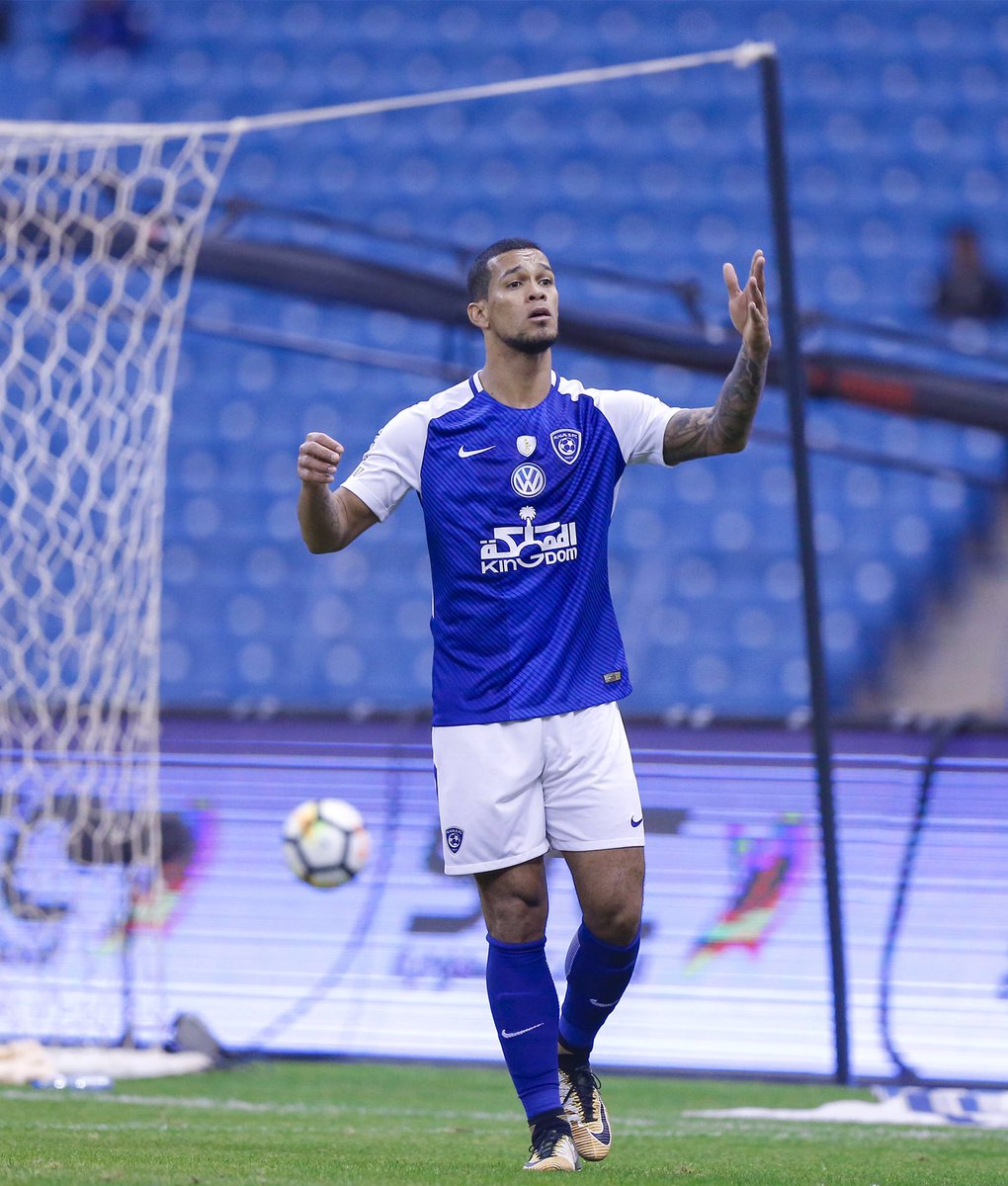 This was done to ensure that Al Hilal could battle Al Ittihad's midfield while also keeping their striking duo intact, even when attacking midfielder Mohammed Al Shalhoub was brought on, it was at the expense of midfielder Nicolas Milesi and not a striker (despite Gelmin Rivas producing a very poor performance). However, Sierra managed to take advantage of the space left in behind the Al Hilal midfield and kept the game on the edge.
In the end, it was a spectacle for the men and women who attended the game at the King Fahd International Stadium in Riyadh. Al Hilal stay top of the table with 36 points, meanwhile Ittihad stay in the same position with 24 points.