Goal United
Zola: Brexit could lead to players staying away from Premier League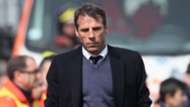 ---

EXCLUSIVE
---
Gianfranco Zola is concerned about the effect Great Britain's historic 'Brexit' could have on the Premier League, as he predicted top European players may now stay away. 
The former Napoli and Chelsea idol spent seven years at Stamford Bridge, and also managed in the top flight with West Ham. 
But as the result of Thursday's historic vote sank in, he warned that the Premier League would no longer be such an attraction for players from other nations. 
"It is inevitable it will affect the football world," the Italian told  Goal . 
"It will be more difficult to come and play here for a lot of footballers and it could cause problems taking into account that clubs from other countries now may have a slight advantage. 
"In any case, we are talking about something so important it will cause a shock in every world market, not just in England. 
Zola's Italy face Spain in the Euro 2016 last 16, in a repeat of the final four years ago.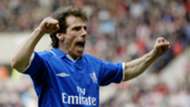 And while he believes Vicente del Bosque's side have not changed much since then, he is still wary of the Roja's abilities. 
"They have not grown, but I think they are on the same level," he argued. 
"Spain had their moment then, as all great national teams have had. We saw the same thing with France when Zinedine Zidane was young, or right now with Germany. 
"Spain's time is not yet up and I am certain they will still be a hot candidate for the title."
With Antonio Conte soon to be taking up the hotseat at Stamford Bridge Zola backed his compatriot to succeed - while dodging  Goal's  question on whether he could join his staff. 
"I am very happy to have been a part of that Chelsea team. It was a wonderful time with those colleagues and I would not change it for anything in the world," he said. 
"I wish Conte all the success in the world in this new beginning. 
"Conte's tactical 'creed' is based on good organisation, a lot of support and strong discipline. Chelsea is a different side to Italy but I think we will see all of those elements in Stamford Bridge next season, with a new spirit."