Winstanley: Brian Baloyi, Doc Khumalo and OJ Mabizela have roles to play in SA football
Last Updated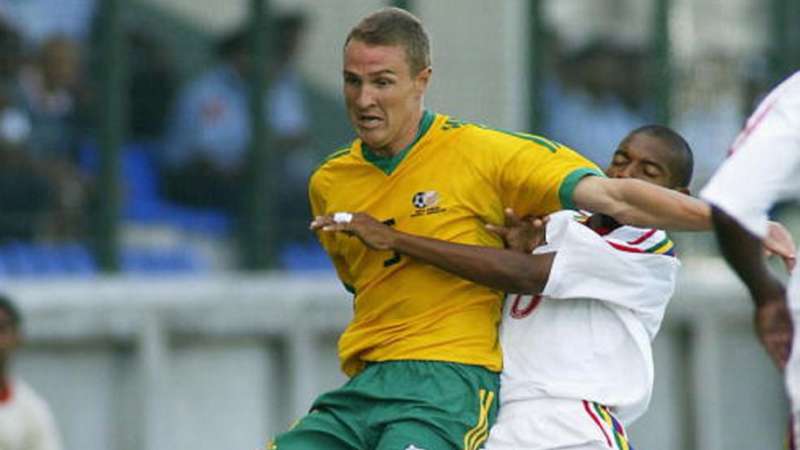 The manner in which the football world received and mourned the tragic passing of South African football legend Phil Masinga was perhaps overwhelming.
Tributes flooded in from across the world following the announcement that the legendary striker had passed away.
Masinga lost a long battle with cancer at a Johannesburg hospital over a week ago and his loss was and continues to be received with great grief from fans and former clubs across the globe.
The 49-year-old, famously known for his stunning and decisive goal against Congo which sealed Bafana Bafana's qualification for their maiden Fifa World Cup in 1998, played in the Premier League for Leeds United for two years after joining from Mamelodi Sundowns in 1994.
He left for Swiss side St Gallen in 1996 and went on to play for Salernitana and Bari in Italy.
But at the time of his passing, like many, Masinga had added to the growing list of football legends who went from riches to rags and despite his football experience, expertise and knowledge - football legends continue to have minimal-to-no role in football development.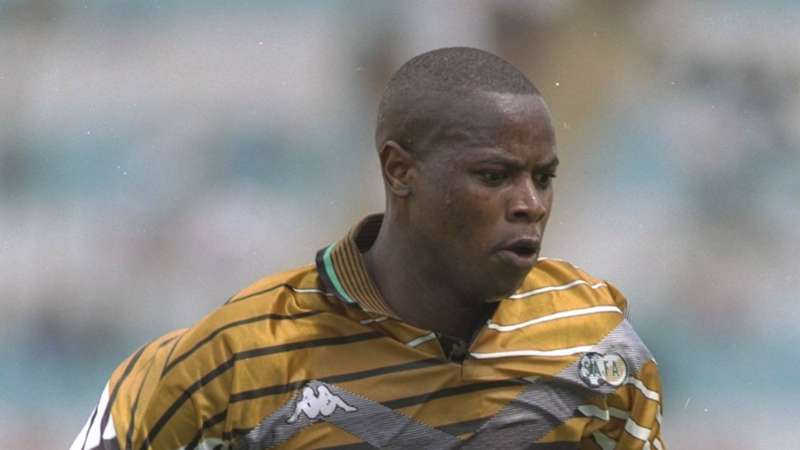 Although 'Chippa' was still an active member of the of the South African Masters And Legends Football Association (SAMLFA), his close friend and colleague Buddha Mathathe confirmed that the for Bafana star was in a bad financial state at the time of his passing.
"Chippa has done a lot for this country as a footballer. He was a good ambassador for the country and represented us well in England, Switzerland and Italy. Unfortunately, like many other footballers, he was never exposed to financial literacy and now finds himself in a bad financial state."
"We might be setting a precedent in helping him out, but we cannot fold our arms and pretend he has not done a lot for the country. He needs our help in this hour of need," said Mathathe as quoted by City Press.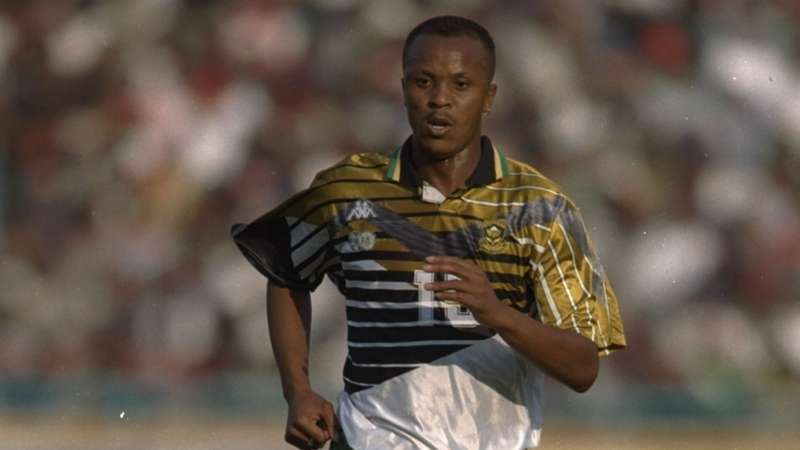 Former Bafana and Mamelodi Sundowns defender Neil Winstanley has witnessed this crippling trend continue to grow over the years.
Winstanley is another South African football legend who, like dew on a June morning, disappeared completely from the face of the earth soon after retiring from the game.
He recounts that Masinga is now a third winner of the 1996 Africa Cup of Nations that dies having played no role in football development
"What can I say about Chippa Masinga? What a sad day for football. South Africa and everybody that knew him. What a great footballer and a true gentleman and one of the nicest guys you will ever meet and of course everybody will remember his contribution on and off the field. Three players from the winning Afcon team have now passed away - may his soul rest in peace," Winstanley told Goal.
"It's very sad though how the players of which there are countless more, I cannot even mention, are not involved at any level in our football."
"These guys have been there and done it. They know the culture and style of our football. So, South African youngsters can identify with them.
"They bring a wealth of experience not only because they were players who played at the highest level but because of the countless coaches they played under. Brian Baloyi has to be the most experienced goalkeeper this country has ever had. So, why isn't he involved in helping and developing young keepers in this country or even coaching? In my opinion, OJ [Mabizela] is without a doubt the most talented player this country has ever produced and was the national team captain. Again, why has he just disappeared? We have not seen or heard from him again.
"Doctor Khumalo is an icon of South African football and all kids aspire to be and play like him even. Even when I was a kid playing in a curtain-raiser, I remember when Doc ran onto the field and the crowd going mad. I wanted to be 'Doc 16V Khumalo'.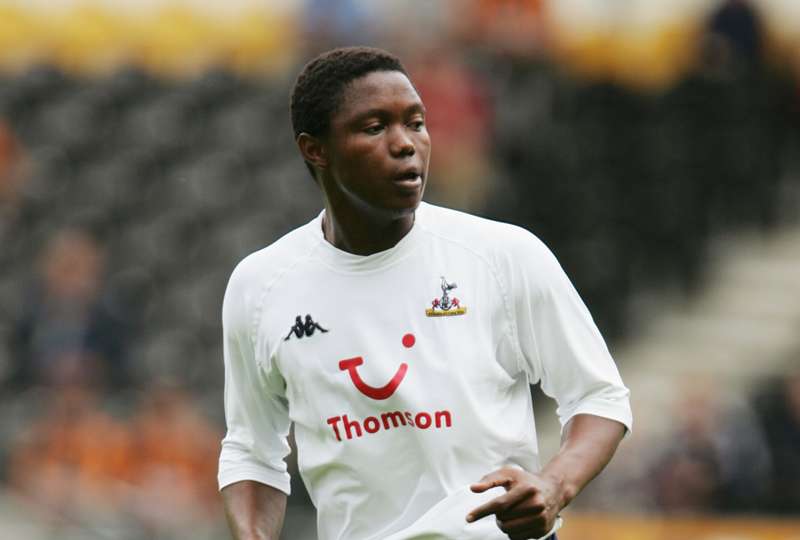 Winstanley's remarks were echoed at Masinga's memorial service on Tuesday as a number of speakers who took the podium - mostly retired soccer players, called on all the stakeholders in football to help set up programmes that will ensure that retired players do not keep falling on hard times.
Benni McCarthy is among a handful of former Bafana players who are in charge of Premier Soccer League clubs, and Winstanley believes his success so far, is a perfect example of what local legends can do when given a chance.
"Look at the wonders Benni is doing at Cape Town City," he adds.
"He knows the players. He knows the game and he knows the culture and style of South African football. So, why aren't more former players doing it?
"Not only should we be investing in developing our youngsters but also investing and developing former players as coaches because this trend of just disappearing from the game is extremely sad and very worrying.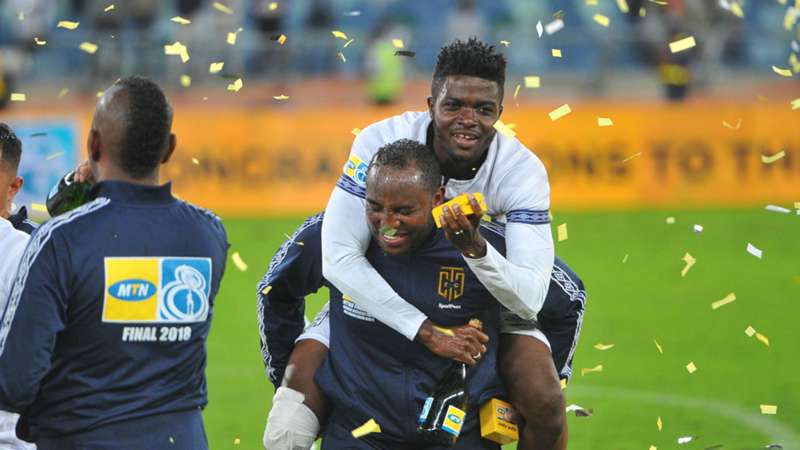 But unlike fellow former professionals, Winstanley has not lost all his fortunes as he co-owns and runs a fitness centre, PointBreak, in Cape Town with another former footballer, Ryan Botha.
"Soon after calling my time, I had a few properties in Johannesburg and two cars, an apartment in Durban, I sold everything and moved to Cape Town.
"Being a footballer, you make big money in a short space of time, but as a trainer or gym owner, you are not going to earn as much. So first, with Ryan [Botha], we were clever with our finances and made investments even when we were still playing, and secondly, we had to re-evaluate our lives and the next step was, other than going to football, make an investment in a gym.
"Its a fact that you can't live as a footballer once you've retired. So, drastic lifestyle changes had to be made. I called Ryan, seeking for advice because I wanted to buy the brand he was already working for. He advised me otherwise and a few months later, we had linked up and my wife came up with the name PointBreak.
"It took me about a year-and-a-half to get rid of everything in Johannesburg while Ryan was getting things started at the gym."
After spending many years away from football, the former players are now back in the game where they double up as U/18 co-coaches at Nova Nacional FC in Milnerton.
They have been doing their coaching badges through Scottish FA after failed attempts to get assistance from the South African Football Association.
"We are working on a few ideas, bouncing ideas off each other as we are planning to start a project that will get some of our retired, forgotten footballers involved. They have the knowledge. So, the aim is to skill them as coaches - this will eventually give them jobs that will see them earn something and make a living from it.
"Our first project will be a soccer clinic for underprivileged kids which we have scheduled for 23 February 2018," Winstanley concluded.
Winstanley played for Bidvest Wits over three spells, 1995–1999, 2000–2004 and 2007–2010. He also played for Mamelodi Sundowns and Kaizer Chiefs and also featured for Bafana at the 2004 Nations Cup in Tunisia.