Liverpool
'He could get found out' - Van Dijk attitude questioned ahead of record Liverpool move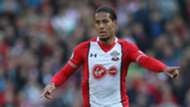 Virgil van Dijk will need to improve his attitude at Liverpool if he is to justify a £75 million price tag, says Dean Saunders.
The Netherlands international will become the most expensive defender in history on January 1 when a move from Southampton to Anfield is pushed through.
He has received plenty of praise ahead of that move, with former managers and team-mates billing him as a potential superstar on Merseyside .
There are, however, fears that a hefty transfer fee could weigh heavy on his shoulders, as part of a fragile Liverpool defensive unit, while Saunders has warned the 26-year-old that sulking during difficult moments will not be tolerated.
The former Reds striker told talkSPORT : "I have seen Van Dijk with the chips down and I've got to be honest, I hope I'm wrong, but his attitude has got to be better than he has shown.
"If I'm Liverpool manager I might think he'll do that to me."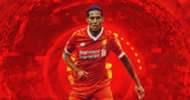 Saunders added on what will be expected of a record-breaking addition at Anfield: "If I was Klopp, I would say to Van Dijk: 'I'm going to pay £75 million for you, I'm going to give you £200,000 a week, all I want from you is an hour and a half's training from you every day flat out and try your best on a Saturday, is that a deal?'
"If you come in one day and you're not having a go in training, then you are breaking the contract.
"If he doesn't do that, he will get found out."
Liverpool face Burnley on New Year's Day, when Van Dijk's switch will be completed, and the Dutchman will get an early taste of the Merseyside derby when the Reds take on Everton in the FA Cup third round.
A Premier League clash with runaway leaders Manchester City also arrives early on the schedule for Van Dijk, with Pep Guardiol's free-scoring outfit due at Anfield on January 14.