Gor Mahia v Nzoia Sugar
FKF relegates two clubs to lower tier leagues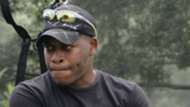 Two women's clubs have been relegated for failing to honour league fixtures.
Women Premier League side, Nyamira Starlets and Division One side, Baringo County Starlets have been relegated to the Division One and Branch League respectively.
Nyamira Starlets have been relegated to the lower league for the 2018 season for failing to honor matches against Eldoret Falcons, Wadadia and Oserian ladies on April 15, April 29, and June 22, 2017, respectively for contravening rule 2.4 of the Rules of Kenyan Football which states.
"A club which fails to honor three league matches in the same season without providing written explanations acceptable to the committee will be suspended for the rest of the season, will be relegated to a lower league for the next season and may face other disciplinary action," reads a letter form FKF CEO Robert Muthomi.
"We therefore hereby write to you decreeing that having failed to play three matches in contravention of the above-stated rule, Nyamira Starlets has been suspended from the league."
Baringo County Starlets, on the other hand, did not turn up for their matches against Trans Nzoia Falcons, Solasa Stima Queens, and Nyuki Starlets on June 11, May 13 and June 24, 2017, respectively