AIFF Super Cup
Super Cup 2018: Subhash Bhowmick factor decisive for East Bengal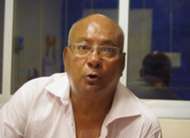 After yet another disappointing I-League season a beleaguered East Bengal appointed veteran Indian coach Subhash Bhowmick as the club's technical director.
Bhowmick returned to the Red and Gold brigade after a span of nine years. In between, he has worked with Mohun Bagan twice and Churchill Brothers as their technical director. He had guided Churchill Brothers to an I-League title in 2012-13 season.
Bhowmick is one of the most decorated coaches in Indian football. He has won two national league titles as East Bengal coach in 2002-03 and 2003-04 and one with Churchill.. He is the only Indian coach to win an international title, namely ASEAN Cup in the 2003-04 season with East Bengal.
He has built a reputation of being one of the shrewdest when it comes to crisis management and is known to be one of the best motivators.
During the early 2000s, Mohun Bagan were a dominant force as they won several titles. Until 2002, East Bengal's arch-rivals had won three national football leagues and were at the pinnacle of Indian football.
Things were not looking rosy in the Red and Gold camp who had themselves not tasted success until then. In came Bhowmick and took charge of the club.
He took the challenge, built a team from scratch and rest as they say was history. The Kolkata giants won back-to-back national leagues. In 2003-04, Bhowmick's unstoppable East Bengal side won each and every trophy in India except the Federation Cup and became first Indian club to win a major international trophy. They also managed to reach the quarterfinals of the AFC Cup.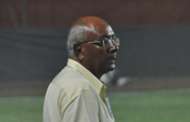 This season the situation has been  somewhat similar. There were a lot of expectations after Aizawl FC's I-League winning coach Khalid Jamil was hired  last summer. Jamil was expected to deliver and bring home the much eluded I-League trophy.
Unfortunately, East Bengal failed to find consistency and eventually squandered their chance to win the league title in the final two rounds.
Bhowmick joined the East Bengal camp and held a preparatory camp ahead of the Super Cup. Being a brilliant man manager, the difference in the body language of players was evident.
You could see a fighting spirit from their very first game in the Super Cup against Mumbai City FC. Their playing style also changed since his arrival as they do not thump the ball aimlessly.
While Bengaluru FC are the clear favourites against the Red and Golds going into the Super Cup final on Friday, it is the Bhowmick factor which can work in favour of the Kolkata giants.