eSports
Prime Icon Del Piero, Rui Costa and Overmars released for FIFA 18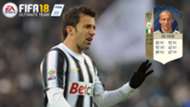 EA Sports has revealed the first batch of Prime ICON cards for FIFA 18, with Alessandro Del Piero, Marc Overmars and Rui Costa all released in packs.
ICONs are available on both Playstation and Xbox for the first time ever in FIFA 18, with each legend of the game getting three different ICON versions. The Prime ICON is the highest rated of these and as the name indicates, represents a player at their prime.
These Prime ICONS will be available in packs and through the untradeable Squad Building Challenges for the remainder of FIFA 18. Loan versions of the trio are also available via special SBCs for one week only until Thursday October 19.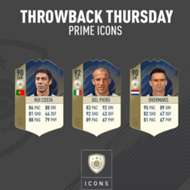 The Del Piero Prime ICON SBC requires users to submit a different ICON card when completing the challenge, as well as players from Italy, Juventus and Sydney FC. Luckily, Overmars and Rui Costa have less severe requirements, with high rated squads and teams from their former clubs and countries needed to earn the rewards.
More Prime ICON cards will be released throughout the year, with Ronaldo, Ronaldinho and Diego Maradona among the big names that will be available.