Gareth Bale
Only Bale has lived up to expectations at Euro 2016 – Camoranesi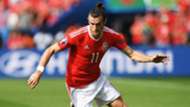 ---

EXCLUSIVE
---
Wales' Gareth Bale is the only player to have lived up to expectations at Euro 2016, according to former Juventus and Italy midfielder Mauro Camoranesi.
The Argentinean-born winger, who won the World Cup in 2006 with Italy, was speaking to Goal ahead of the Azzuri's crunch round-of-16 clash with Spain on Monday.
Asked who has starred during the tournament so far, Camoranesi singled out Real Madrid star Bale.
The 26-year-old has played a prominent role in his side's amazing journey to the quarter-finals, scoring three goals in the group stage and producing a Man of the Match performance in his side's 1-0 victory over Northern Ireland at the last-16 stage on Saturday.
"There are many renowned figures doing very well in their clubs. But the only one that met the expectations and with a team who is not considered at the top level is undoubtedly, Gareth Bale," Camoranesi said.
While Wales stunned Europe by finishing top in a group including England, Russia and Slovakia, Camoranesi believes Hungary – Chris Coleman's potential opponents in the last eight - can produce the biggest surprise of the European Championships.
Bernd Storck's side face Belgium on Sunday in Toulouse.
"Spain and England were ranked in second position in their respective groups and everything changed in the draw and now all of the big teams are in the same side of the draw and will be eliminated game by game," he said.
"My surprise is named Hungary. Hungary is a team that makes simple things, defends well with many people and has an offensive power that enabled them to qualify first in the group."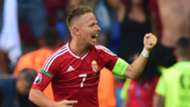 Looking ahead to the standout clash of the round-of-16 on Monday when Italy meet Spain in a repeat of Euro 2012's final at the Stade de France, Camoranesi feels while Antonio Conte's side are not favourites, they can win the game and set up a quarter-final clash with Germany or Slovakia.
Italy were written off before the tournament even began but wins over Belgium and Sweden, before losing to the Republic of Ireland, meant they topped the so-called 'Group of Death'.
"I imagine the same kind of game as always. It depends much more on Spain than Italy," he said.
"Italy has no more to offer than what was seen already in this tournament: personality and fight.
"I see very little chances for Italy, but that does not mean they cannot win. It will depend on what kind of football Spain will play." 
"These are two teams that know each other very well.
"These games have a strong mentality component. It's going to be decided more for having a strong mental force rather than game.
"Spain will have the possession of the ball. They will try to reach our goal with more passing accuracy. Italy will expect Spain to make a mistake and take advantage of the spaces they can leave. 
"An Italian player is a competitive player, they like this kind of challenge. Italy are not one of the favourites, perhaps because of the lack of big names.
"Because of this and their style of play, Italy are almost never considered as favourites and now without big, big names…. But their competitiveness when dressing the national team shirt gives them an extra energy."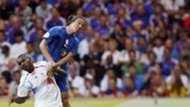 Monday's match presents Italy with the perfect opportunity for revenge after Cesare Prandelli's side fell to a devastating 4-0 defeat to Spain in the final four years ago.
And Camoranesi believes the style of outgoing manager Conte will mean Vincente del Bosque's charges face a much tougher encounter this time around.
"Italy are completely different. This time it is more traditional. The other one (Prandelli) was more experimental because for the first time in a long time Prandelli's team tried to have possession of the ball, something that had never been done," Camoranesi maintained.
"Spain found many spaces to come from behind and put that team in trouble. Now, Conte does not want the possession, they were even dominated by Ireland!" 
As Conte departs for Chelsea after the tournament, the Azzuri will again adjust their style, according to Camoranesi, with experienced coach Giampiero Ventura taking the reins.
"As demonstrated in recent years, Ventura likes the ball possession; playing out of the back ... It would be more like Prandelli's Italy".